Telkom Kenya Strikes Commercial Service Deal With Google's Loon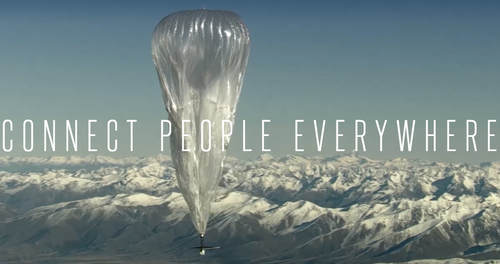 Telkom Kenya has struck a partnership with Google's Loon that aims to deliver wireless Internet connectivity using a network of stratospheric balloons, that will see the two companies jointly launch a commercial mobile service in 2019.
The news was not unexpected, as Connecting Africa reported last month that the Google unit was seeking partners in Kenya. (See Project Loon Seeks Operator Partners in Kenya.)
The resulting pilot service, which will be Loon's first commercial offering in Africa, is expected to launch next year. From network service stations, Telkom Kenya will connect via point-to-point wireless links with Loon's solar-powered balloons, which then, from a height of about 20km above sea level, transmit a signal over large areas to provide 4G/LTE service to remote areas, essentially acting as floating mobile cell towers. This Loon video explains how it works:
The initial pilot service is planned for "the general area of central Kenya, some of which has been difficult to service, due to mountainous and inaccessible terrain," noted the operator in its press release about the partnership. "The exact coverage areas will be determined in the coming months, and subject to the requisite regulatory approvals," said the operator.
There was no mention in the announcement about potential service prices or what kind of service customers might receive in terms of mobile broadband data speeds.
"This partnership demonstrates the Board's commitment to guide and oversee the transformation of Telkom into a business with a reputation for innovation, with respect to its product and service offering," said Eddy Njoroge, Telkom Kenya's Board Chair. "This partnership with Loon is also true testament of our resolve to deploy pioneer technologies due to their potential impact to our customers," he gushed.
The operator's CEO, Aldo Mareuse, added: "Telkom is focused on bringing innovative products and solutions to the Kenyan market. With this association with Loon, we will be partnering with a pioneer in the use of high altitude balloons to provide LTE coverage across larger areas in Kenya. We will work very hard with Loon to deliver the first commercial mobile service as quickly as possible, using Loon's balloon-powered Internet in Africa. This collaboration represents another important step towards Telkom's continued quest to provide high-quality, reliable and affordable data offerings to our customers."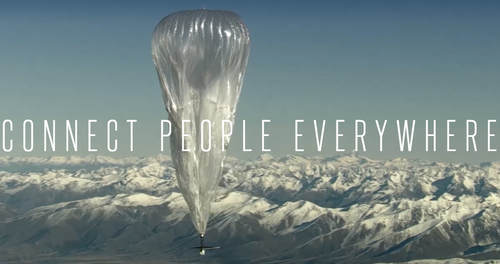 Loon CEO Alastair Westgarth said: "We are extremely excited to partner with Telkom for our first engagement in Africa. Their innovative approach to serving their customers makes this collaboration an excellent fit. Loon's mission is to connect people everywhere by inventing and integrating audacious technologies."
Loon was previously a "Project" within the empire of Alphabet, Google's parent, but was recently given independent business unit status.
— Ray Le Maistre, Editor-in-Chief, Light Reading for Connecting Africa.