Sea Change for Africa With Liquid's Fiber Link?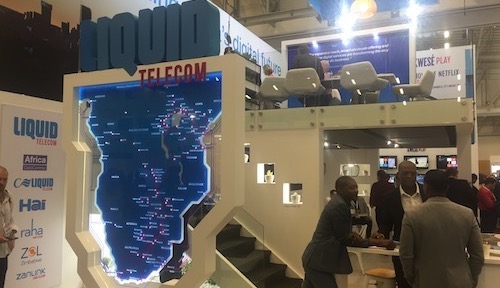 For the nations of east Africa, direct telecom connections between countries have been elusive. In some cases, the lack of infrastructure has forced operators to route traffic over subsea cables that snake around the sides of the continent. Some services have remained unavailable without the terrestrial networks to support them. But all that could change thanks to a new long-distance link that connects Cape Town to Cairo. (See
Liquid Telecom, Telecom Egypt to Complete 'One Africa' Network
.)
Built and operated by Liquid Telecom, the new link is a part of that company's ambitious "One Africa" plan to bring connectivity to the entire continent. Privately owned by Econet Wireless -- whose founder and chairman, Strive Masayiwa, is one of Africa's richest men -- Liquid Telecom has already established itself as one of the region's main fiber investors, with activities in wholesale, business and residential sectors. If the new venture lives up to expectations, it will carry Liquid into entirely new markets, says Reshaad Sha, the CEO of the company's South African business.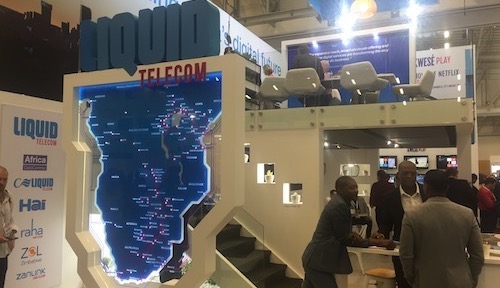 A key selling point of the new link is the reduction in latency it promises compared with subsea connections. Measured in milliseconds, latency is a signaling delay that occurs on data networks. If it is too high, service quality suffers. On a subsea connection between Cape Town and Cairo, latency currently measures about 209 milliseconds, according to Sha. Liquid reckons it can slash this to just 97 milliseconds over its landline alternative.
Nevertheless, Liquid's main intention is probably not to compete directly against subsea cable on long-distance links. It has made investments in subsea capacity, for one thing. For another, there is skepticism that Liquid's venture will dramatically improve the economics of onward connectivity to Europe. "Egypt has always been a bit of a bottleneck, in terms of the cost of routing traffic through the country, and getting onward capacity from Cairo to Europe," says Guy Zibi, the founder of market research firm Xalam Analytics. "It's not clear how much of that will change."
What is apparent is that Liquid does not own a portion of the network connecting Egypt with Sudan. Instead, it relies on a wholesale deal with Telecom Egypt, the Egyptian incumbent. "The Egypt part is the Telecom Egypt network in its entirety," says Sha. Zibi also draws attention to the array of subsea routing options that are now available. "Liquid does face some pretty stiff competition," he says.
The real upside, he thinks, is likely to be on various short-haul links between Cape Town and Cairo. Liquid's fiber line could provide connections between Kenya and Zimbabwe for business customers, for instance. In total, it passes through as many as 660 towns and cities. "The fact we went through this many means we can deliver access services in those cities and towns and give them Internet pricing they won't have seen, because they are not connected directly to undersea cable networks," says Sha.
---
Now entering its fifth year, the 2020 Vision Executive Summit is an exclusive meeting of global CSP executives focused on navigating the disruptive forces at work in telecom today. Join us in Lisbon on December 4-6 to meet with fellow experts as we define the future of next-gen communications and how to make it profitable.
---
One service opportunity he sees is to help business customers link their offices to virtual private or software-defined networks. Doing that might not have been feasible without direct access to subsea cable, he explains. The availability of the Liquid network could also fuel interest in cloud computing and data center buildout.
Liquid is confident it will not see much competition in these markets. "You typically wouldn't see someone trying to do a parallel service to this," says Sha. While he will not disclose how much the company has spent on its network, the entire project appears to have taken about ten years as Liquid has worked on stitching together and extending national networks. "It's a noteworthy achievement," says Zibi. "Anybody who understands the paradoxically fraught nature of intra-African cross-border fiber linkages would certainly appreciate the difficulty of doing this. There is just no other network quite like this in Africa -- and there is a reason it took so long to pull off."
Liquid is not indicating what impact the venture might have on its financial performance. Indeed, as a privately owned company, it does not generally provide details of sales and profits. Even so, it remains one of Africa's most active infrastructure investors. And while it has been focused on the eastern half of the continent, its ambitions extend much further. "We are exploring how to go from Djibouti to Lagos, for example, with this longer-term plan of connecting the Central African Republic, Chad and neighboring countries until we get all the way to west Africa," says Sha. "We can't keep claiming the One Africa network unless we connect the whole continent."
— Iain Morris, International Editor, Light Reading