M-Pesa Continues to Buoy Safaricom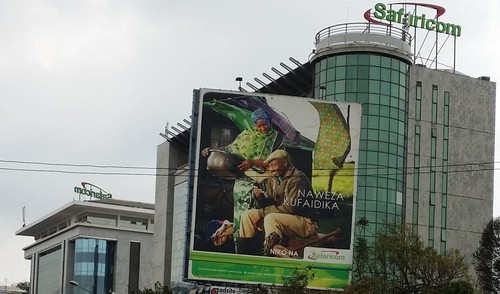 Safaricom's world-famous "M-Pesa" mobile money service continues to pay off for the Kenyan operator, fueling growth in sales and profit during the six months to September despite some concern about a slowdown in the gaming industry.
Published today, the operator's results show a 5.3% year-on-year increase in revenues, to 124.32 billion Kenyan shillings ($1.2 billion), plus a 14.4% rise in net income, to KES35.65 billion ($350 million).
Safaricom has become increasingly reliant on M-Pesa as an engine of growth while other business activities show signs of maturity or weakness. The service -- which allows customers to make payments and transfer money using basic text-messaging features -- today accounts for about one third of total revenues at the African operator and is still going strong years after it was first launched.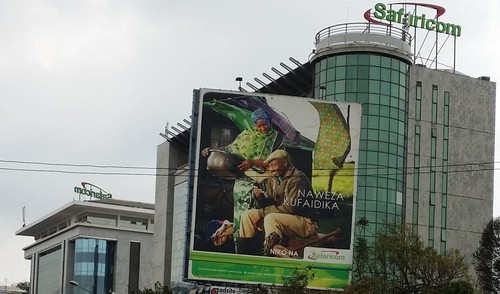 M-Pesa revenues grew 18.2% in the recent fiscal half, to KES41.97 billion ($410 million), compared with the year-earlier half, with the number of 30-day active M-Pesa customers rising 12.4%, to 23.61 million.
The improvement came despite setbacks in the local gaming industry after Kenyan authorities reportedly refused to renew various gambling licenses, claiming companies had not paid their taxes.
That decision was a blow to Safaricom because its payments system is widely used in the gambling industry. Excluding gaming, Safaricom said M-Pesa revenues were up 20.9%.
Results elsewhere were less encouraging, though. Revenues from voice services dipped 1.4%, to KES46.87 billion ($450 million), while messaging revenues declined 11%, to KES8.6 billion ($83 million).
Having previously grown at double-digit rates, mobile data revenues were up just 4%, to KES19.78 billion ($190 million). In its statement, Safaricom said it had been taking "corrective action" after it was hit by an increase in excise duty tax. It is guiding for a return to double-digit growth in the second half of the fiscal year.
There was better news at the relatively small fixed-line business, where revenues grew 18.4%, to KES4.55 billion ($44 million).
Commenting on overall performance, CEO Michael Joseph hailed an increase in market share "for the first time since 2017" and said the company had been accelerating its rollout of 4G networks as it made customer service a priority.
The operator's 4G service was available to 63% of the population by the end of September and Safaricom said it aims to cover every town in Kenya by the end of the fiscal year in March 2020.
It invested KES18.1 billion ($180 million) in capital expenditure in the first half, up from KES17 billion ($160 million) in the year-earlier period.
That increase triggered a 3% fall in free cash flow, to KES37.33 billion ($360 million), but Safaricom has maintained its full-year guidance of between KES93 billion ($900 million) and KES97 billion ($940 million) in earnings before interest and tax -- up from KES89 billion ($860 million) in the last fiscal year.
"Despite the challenges our business faces, with rising costs, reducing consumer power and increased regulatory actions, we believe that the outlook is positive and the Board has confidence in management's ability to continuously provide relevant products and solutions to our customers," said Nicholas Nganga, Safaricom's chairman, in a statement.
— Iain Morris, International Editor, Light Reading