Liquid Telecom, Telecom Egypt to Complete 'One Africa' Network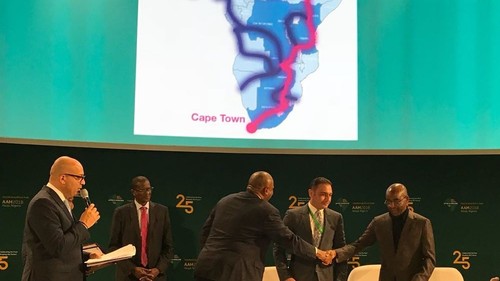 Liquid Telecom and Telecom Egypt have struck an agreement that will enable the completion of a 60,000-km terrestrial data network, known as "The One Africa," that runs from Cairo to Cape Town.
The two operators signed a Memorandum of Understanding (MoU) during the recent 2018 Annual Meetings of the African Export-Import Bank (Afreximbank) in Abuja, Nigeria, that will see Liquid Telecom forge a cross-border interconnection between its network in Sudan and Telecom Egypt's network.
"Completing our vision of building a single network running on land, all the way from Cape to Cairo, is a historic moment for the company and for a more connected Africa," stated Strive Masiyiwa, founder and Executive Chairman of Econet, Liquid Telecom's parent company. "This network not only represents a remarkable engineering achievement that has overcome some of the most challenging distances and terrains on the continent, but it is also supporting the rise of Africa's digital economies," added Masiyiwa in an official statement about the agreement.
"Wherever the One Africa network has been completed, we have seen dramatic increase of data traffic between nations connected to it. We expect to see a lot of traffic between Egypt and the rest of Africa. Where there is improved communications, improved trade follows as well. We need to see more trade between African countries," added the Econet chief.
The network will offer an alternative to the now multiple subsea routes that connect North Africa and Sub-Saharan Africa, further enhancing Africa's continental connectivity and boosting the likelihood that enterprise communications services, such as cloud computing and storage, will become more affordable and attainable. (See Orange International Carriers Boosts Connectivity between Asia, the Middle East and West Africa , TE SubCom Starts Work on DARE Subsea Cable, Angola Cables Adds Euro Connections and Africa Gets Another Subsea Link as AAE-1 Goes Live.)
It will also open up new possibilities for consumer services and applications, particularly in the digital entertainment market that is set to grow in the coming years. (See
Netflix Dominates Premium Streaming in the Middle East, OTT Still Developing in Africa – Ovum
and
Streaming Video-on-Demand to Boom in Africa: Report
.)
Liquid Telecom and Telecom Egypt have also agreed to "share network infrastructure and explore further areas of collaboration, including joint network services, a peering arrangement and a voice interconnection agreement," the operators announced.
"This MoU is a great step in our strategy to penetrate the African market and avail Telecom Egypt's most advanced technology and global infrastructure services to customers across Africa," noted Ahmed El Beheiry, Telecom Egypt's Managing Director and CEO. "We look forward to working alongside Liquid Telecom to develop new network services and products that will help stimulate intra-regional trade."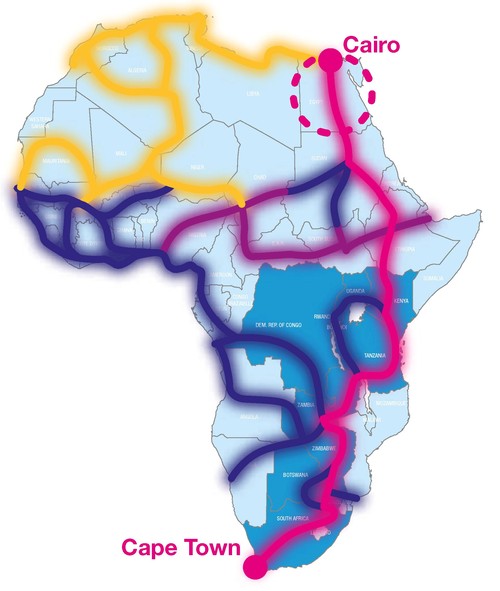 Dr. Benedict Oramah, President of Afreximbank, is also hopeful that completing the network will be a catalyst for economic growth. "The roll-out of infrastructure, particularly high-speed networks, is crucial for stimulating intra-regional trade. The Cape to Cairo network sets a new standard for Africa and will open up new trade opportunities across the region."
— Ray Le Maistre, Editor-in-Chief, Light Reading for Connecting Africa.