Safaricom Teaches Old Dogs New Tricks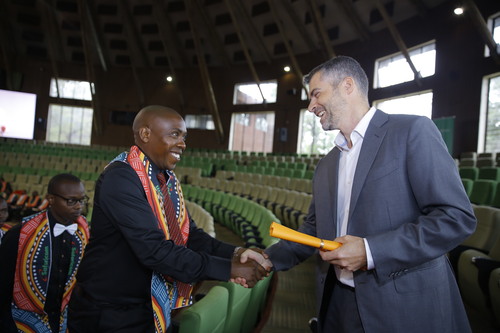 Kenya's Safaricom has become the latest telco to offer training in "digital technologies" to employees amid rising concern about the impact that automation and customers' online habits could have on the workforce.
The operator, which has pioneered the rollout of mobile money services in Africa, unveiled a new initiative it calls the "Digital Academy" for staff whose roles are becoming obsolete because of technological change.
The move is not entirely altruistic: Along with most other service providers, Safaricom lacks employees with expertise in data science, analytics and software engineering. Retraining as opposed to recruitment could lessen the need for layoffs. In-house staff are also likely to be more familiar with the telco's modus operandi than new hires. And the brightest university graduates could be expensive given the fierce competition for data scientists from Internet companies and financial institutions.
Through the Digital Academy, the operator is offering six-month courses in five areas: Technology automation; cloud computing; cybersecurity; data science; and emerging network technologies and mobile application development.
Michael Joseph, Safaricom's CEO, had this to say about the latest move in a prepared statement: "Safaricom operates in a fast-paced environment where technology is ever changing. Recent advances have automated sections of our network, meaning that certain careers will soon no longer be necessary. At the same time, these changes are driving demand for new skills where there is a shortage of talent in the market. The Digital Academy is a human resource innovation that has enabled us to both empower our staff with new skills and to have the right mix of talent based on our customer needs."
To show it means business, Safaricom was also keen to point out that 60 employees have already received training under the new program. Considering that Safaricom has more than 6,000 employees, that seems like a relatively small number. But those individuals have moved into new roles in the company after spending three months in a classroom environment and the next three using their newly acquired skills in a practical setting. Safaricom also has something to show for their efforts, including a data revenue analysis and prediction tool and a home fiber customer satisfaction analysis solution that employees developed.
The operator now plans to make the Digital Academy more widely available and says next steps will include partnerships with local and global players. It has also introduced a digital learning platform that provides on-the-job training in more than 10,000 courses.
Safaricom's move comes shortly after Spain's Telefónica said it would spend €1.6 billion ($1.8 billion) on staff retraining and an early retirement scheme as it tries to slash costs and better align itself with emerging customer needs. Among other things, it expects online sales to account for half of the total in the next few years, implying that many retail outlets will be closed.
Employment trends in the global sector point to a much smaller workforce in future, meaning not everyone can be retrained for another in-house role. Safaricom had nothing to say on that front, and its headcount -- unlike that of operators in more developed markets -- has continued to rise, growing from 6,130 employees in 2018 to 6,323 last year, according to its last annual report. Today's update suggests the days of growth may be numbered.
— Iain Morris, International Editor, Light Reading