Price Controls Would Harm Kenya Telecom Market, Says Think Tank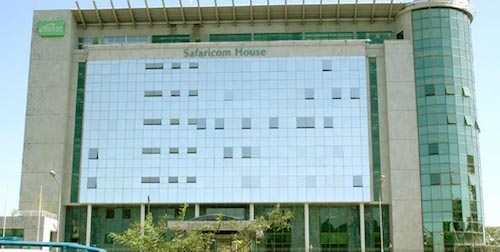 Kenya's Institute of Economic Affairs (IEA) has lashed out at a regulatory proposal to impose pricing controls on the telecom sector, arguing that it would be a major setback for the industry.
In a presentation that will cheer market leader Safaricom, which has continued to oppose calls for pricing regulation, the policy think tank said that new rules would be counterproductive.
"Price controls are ineffective and inconsistent with 20 years of industry liberalization and most national economic policy," said the IEA in slides published on its website today. "The reintroduction of price controls would be a major policy reversal."
Authorities have previously come under pressure from Airtel and Telkom, the country's second- and third-biggest operators, to get tough on Safaricom. They have accused Safaricom Ltd. of taking advantage of its market power, setting prices so low that other companies cannot profitably compete.
Predictably enough, Safaricom has hit back and said that regulation would inevitably lead to an increase in calling rates, with nasty consequences for consumers.
The IEA appears to agree. "Some proposals prescribed in the retail sections would raise costs to consumers," it says in its presentation. It has also argued that notions of Safaricom's "dominance" tend to overlook the "differences in investments made by firms."
Nevertheless, data shows that Safaricom holds a mobile subscription market share of more than 70% and that its dominance has grown in the last five years. (See Kenyan Authorities Drop Plans to Break Up Safaricom – Report.)
Earlier this year, authorities stopped short of recommending that Safaricom be carved up into separate voice and mobile money companies as a means of curbing its dominance. (See Safaricom Safe From the Splits, but Rural Network Sharing Likely.)
But they continue to assess other ways of boosting competition amid rising concern about Safaricom's market power and the wider affordability crisis in the African data market.
Operators including Safaricom have taken flak for the high prices they charge customers to use mobile data services. During November's AfricaCom event in Cape Town, South Africa, critics slammed African telcos for being either too greedy or too cowardly to experiment with new data pricing models.
A 2016 report from Ovum awarded Africa just 137 out of a possible 500 points in its mobile broadband development index, making it the worst performing region in the world.
Speaking at AfricaCom, Kamal Bhattacharya, Safaricom's chief innovation officer, admitted that pricing needed to be rethought "radically" and said operators should work on coming up with "meaningful pricing structures that will lead to sufficient profits but at the same time put purpose before profit."
The Safaricom executive also criticized telcos for being too slow at adopting new network technologies that might help to reduce costs for consumers. "We could be somewhere [else] if we were more aggressive in adopting new models," he said.
— Iain Morris, News Editor, Light Reading