Ericsson Forecasts Lackluster 5G Take-Up in Africa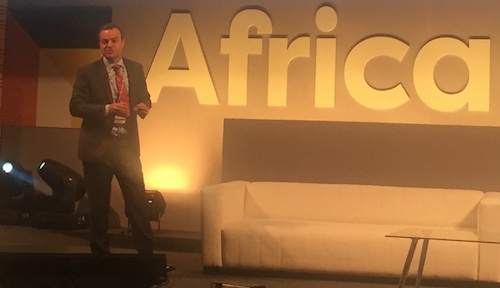 CAPE TOWN -- AfricaCom 2017 -- Africa will not get its first 5G services until 2022, trailing other regions on the rollout of the next-generation mobile technology, and is forecast to have only 2 million 5G subscribers by 2023, according to the latest research from Ericsson.
The predictions, which were unveiled at today's AfricaCom event in Cape Town, imply that African telcos will launch 5G services about three years later than operators in the most advanced markets.
They also suggest that 5G services will initially have a limited impact in Africa, accounting for a negligible 0.2% of the 990 million mobile subscriptions that Ericsson AB (Nasdaq: ERIC) expects to see across the continent in 2023.
The findings -- which were presented by Chafic Traboulsi, the head of Ericsson's networks business for the Middle East and Africa, in Cape Town earlier today -- point to the enormous challenges that still face companies building networks in Africa.
Addressing attendees after a heated panel debate, during which telcos clashed with government ministers from Namibia and Zimbabwe, Traboulsi blamed a lack of cooperation between different stakeholders for the slow rollout of mobile broadband technologies in Africa so far. (See Huawei, Telcos Clash With Policymakers in Cape Town.)
Some 30% of people worldwide still lack access to basic Internet services, Traboulsi noted, and most of them are in emerging markets in Africa. "There is no technology excuse for this," he said. "There are satellite backhaul and other [low-cost] solutions and we can't hide behind the technology and say it is too expensive."
"The key issue we have is that nobody can do it alone," he continued. "Open discussions have to be taken in countries where we want to increase Internet penetration."
The remarks at today's show came shortly after senior executives from South Africa's MTN Group Ltd. and India's Bharti Airtel Ltd. (Mumbai: BHARTIARTL) had also called for greater collaboration between telcos, government authorities and web companies entering African markets.
Ericsson archrival Huawei Technologies Co. Ltd. raised similar concerns during a keynote presentation this morning. "How do we encourage governments to change and convince telecom operators and power companies to work together to spend the limited funds they have to promote a better connected Africa?" said Paul Michael Scanlon, the chief technology officer of Huawei's carrier networks business.
Referring to contrasting experiences in Europe and China as a warning, Scanlon said that overpricing of 4G licenses had inevitably slowed down the rollout of the technology in western European markets. "Six countries [there] spent €18 billion [$21 billion] on 4G licenses in 2014, while China Mobile spent $300 million," he said. "At the end of one year, there were 60,000 4G basestations in those European markets and China Mobile had 720,000."
One option for African operators may be to "re-farm" spectrum as customers migrate from legacy to next-generation network technologies. According to Ericsson's research, 2G technology will account for just 12% of all mobile subscriptions in sub-Saharan Africa by 2023, down from 49% today, with 3G and 4G networks serving an overwhelming 87% of customers.
"There is lots that will be done on capacity management and spectral conversion [but] the planning has to be done now if networks are to be ready," said Traboulsi.
Ericsson expects the number of mobile subscriptions in sub-Saharan African to grow from 700 million today to the 2023 figure of 990 million. Around 880 million of those subscriptions will be classed as mobile broadband, says the company, up from just 350 million in 2017.
— Iain Morris, News Editor, Light Reading