MTN Group Grows, SA Struggles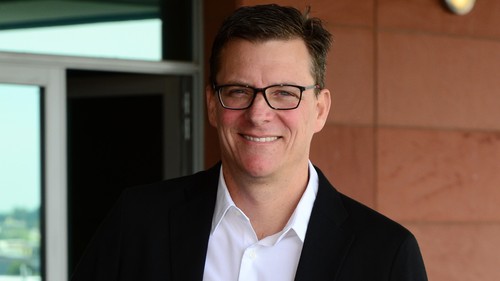 MTN continues to gain subscribers across the continent but is losing customers in its home market of South Africa.
The pan-African telecom operator released its third-quarter update and results for the nine months to September 2019 on Thursday and they showed that although the group had added 3.5 million new subscribers during the quarter the SA business had lost 300,000.
This continued a losing trend in SA after the telco shed 1.9 million subscribers in South Africa over the six months to June 30, 2019. (See MTN Group Adds 7.7M Customers in H1.)
However, third-quarter gains for the group brought MTN's overall subscriber numbers up to 243.7 million across its 21 markets in Africa and the Middle East.
"Overall, solid performances in Nigeria and Ghana offset the headwinds in South Africa, which was impacted by the weaker consumer demand and changes in the Independent Communications Authority of South Africa's (ICASA's) End User Subscriber Service Charter Regulations which have impacted out-of-bundle (OOB) usage," the group said in a statement.
MTN Group CEO Rob Shuter said the telco was delivering on its strategy with ongoing voice, data and fintech revenue growth of 4.4%, 21.5% and 30.9% respectively.
"Digital revenue declined by 46.4% as we continued to optimize our legacy value-added services (VAS) business. In Nigeria we have achieved a return to positive [quarter-on-quarter] digital revenue growth following completion of the VAS optimization in that market.
"We remain committed to driving access to Internet and financial services and in Q3 we added 4.7 million active data users [to total 87 million] and 2.2 million Mobile Money subscribers [to total 31.7 million] across the portfolio," Shuter said.
MTN's Ayoba messaging platform is now available across five markets -- South Africa, Uganda, Ivory Coast, Cameroon and Congo Brazzaville -- and is already recording 515,000 active users per month.
Overall service revenue for the nine months to September 2019 grew 9.6% and MTN's earnings before interest, tax, depreciation and amortization (EBITDA) margin improved by 0.6% to 35.1%.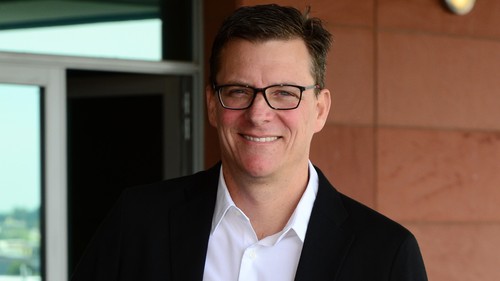 Cell C pays up
Embattled SA mobile operator Cell C has paid money owed to MTN as part of a roaming agreement between the two operators. MTN said that in June 2019 it had not recognized R393 million ($26 million) in unpaid revenue from its roaming agreement with Cell C and an impairment of R211 million ($14 million) had also been raised.
"Since the end of June 2019 to date, Cell C has made payments amounting to nearly R750 million ($49.6 million), in line with an agreed payment plan," MTN confirmed in a statement.
"MTN has continued its conservative accounting for the Cell C roaming contract and only payments received during the third quarter were processed, and all against the outstanding balances as at June 2019. We continue to work with Cell C on an expanded network deal and are seeing good progress to date," it added.
SA woes continue
South Africa's sluggish economy, rising living costs and high unemployment are not helping MTN's business which saw flat service revenue for the three months.
MTN said that service revenue growth was negatively affected by a 4.6% year-on-year (YoY) decline in consumer prepaid service revenue for the nine months to September 2019. This was impacted by recent OOB data tariff reductions and ICASA's new regulations (which came into effect on 1 March 2019) as well as a challenging economic environment.
MTN's subscribers in South Africa dropped from 29.2 million at the end of June to 28.9 million at the end of September. The telco previously had subscriber numbers as high as 31.2 million at the end of December 2018.
In South Africa, consumer prepaid revenue in the third quarter declined by 2.7% YoY compared to a 5.1% YoY decline in the three months to June 2019. The consumer postpaid business however saw service revenue growth of 5.8% YoY in the quarter.
MTN said it remains focused on returning to growth, supported by stabilizing trends in voice and improvements in data. It expects an improved performance in South Africa in 2020 as the effects of the end user regulation on OOB usage moderate, the enterprise division returns to growth and the Cell C situation stabilizes.
Nigeria and Ghana shine
The group however benefited from strong performances in Nigeria and Ghana, which generated double-digit service revenue growth and improved EBITDA margins.
MTN Nigeria increased service revenue by 12.1% YoY and pushed up voice revenue by 10.1% YoY. Nigeria saw data revenue growth of 35.3% YoY over the nine months, which was driven by a 75.1% increase in data traffic over the same period.
The Nigeria operation only added 100,000 new customers in the quarter as it had to undertake a SIM re-registration process, which resulted in a disconnection of about 576,000 active subscribers, negatively impacting the overall base growth. MTN Nigeria now has 61.6 million subscribers, remaining MTN's biggest market by users.
"We are confident that in Nigeria we will maintain service revenue and EBITDA growth in line with the medium-term guidance. This will be delivered as we improve our data revenue performance with increased 4G coverage as we utilize our 800MHz spectrum. We are also pushing ahead with our mobile money strategy through the super-agent license, with 66,282 registered agents currently and a target of 100,000 by year end," the group said.
Meanwhile Ghana was also a standout, delivering local currency service revenue growth of 22.7% YoY supported by resilient growth in voice, data and mobile financial services.
Asset realization on track
MTN's asset realization program -- which aims to simplify its portfolio, reduce risk, improve returns and realize capital of at least R15 billion over a three-year period -- is on track according to MTN Group CFO Ralph Mupita.
"As at June 2019 we had achieved R2.1 billion of the 3-year R15 billion target announced in March this year. We continue to make steady progress in this regard and, following American Towers Corporation's announcement of its acquisition of Eaton Towers, we are in advanced discussions to dispose of our 49% holdings in ATC Ghana and ATC Uganda which we value at between R7 billion and R8 billion ($463 million and $529 million)," said Mupita.
Meanwhile MTN said that Econet's unsolicited offer to acquire its 53% stake in Mascom in Botswana had been abandoned because of "certain conditions of the sale not being met." The deal would likely have brought in about $300 million ($19.9 million).
"The post IPO lock up period of Jumia, in which we have an 18.9% stake, has expired and, as at October 29, this stake is valued at approximately R1.4 billion. We also continue to await regulatory processes for the redemption of MTN Nigeria preference shares that have a value of $315 million for MTN Group," it concluded.
— Paula Gilbert, Editor, Connecting Africa