Vodacom Half-Year Profit Jumps 19%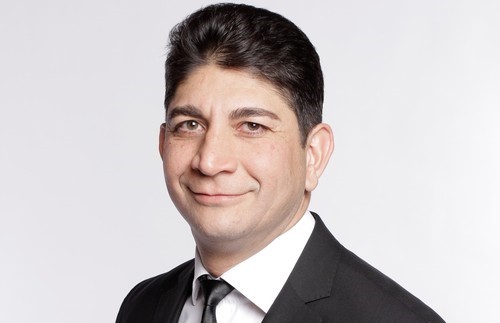 Vodacom has reported an almost 19% increase in half-year profits due to sustained growth in the international operations and an improved second-quarter performance in South Africa.
The SA-headquartered operator reported a 19.4% increase in earnings per share (EPS) while headline earnings per share (HEPS) -- a key profit measure in South Africa -- rose 18.9%, due in part to the one-off Black Economic Empowerment (BEE) costs of R1.5 billion (US$100 million) that dented profits in the prior period. HEPS rose to 460 cents ($0.31) per share for the six months, compared to 387 cents ($0.26) per share the previous year.
Group revenue for the six months ended September 30, 2019 was up 3.9%, to R44.4 billion ($3 billion), supported by group service revenue growth of 4.2% to R36 billion ($2.4 billion). Vodacom declared an interim dividend of 380 cents ($0.25) per share and a special dividend of 60 cents ($0.04) per share.
The Vodacom group added 2.7 million customers in South Africa and its international operations, and another 2.7 million from Safaricom during the period, and now has a combined customer base of 115 million across the group.
"In South Africa, an increase in data usage, following sustained efforts to reduce data prices and the onboarding of our new roaming partner [Telkom] in the second quarter, more than offset the service revenue decline reported in the first three months of the financial year," said Vodacom Group CEO Shameel Joosub.
"Having announced sharp reductions in out-of-bundle tariffs by up to 70% in March, we continue to drive down the cost to communicate through various initiatives. These include the recent introduction of a Vodacom-branded 4G smart feature phone priced at just R299 ($20), and reducing the price of 1Gbyte of data valid for 30 days from R149 (US$10) to R99 ($6.60) for users of Vodapay and the MyVodacom App," he added. (See Vodacom Launches 4G Smart Feature Phone and Vodacom Data Traffic Soars as Costs Drop.)
In South Africa Vodacom added 691,000 customers in the first half of the year to reach a total of 43.9 million customers, but compared with the same time last year the operator's South African customer base is down by 232,000. Revenue from both prepaid and contract customers also declined by over 2%, in part due to a 60% decline in out-of-bundle data revenue. In South Africa service revenue grew just 0.3% for the six-month period.
However a bright spot was revenue from the financial services business, which jumped by 37.1% to almost R1 billion ($66.9 million), as Airtime Advance, insurance and the recently launched VodaPay service all gained in popularity.
"More than one million people have made video-on-demand purchases, while our music, sports, games and other video services -- all in their infancy phase -- are contributing to solid growth in our digital services business," the group said.
The group plans to expand its successful mobile money business, M-Pesa, internationally and its financial services and digital lifestyle businesses in South Africa "with the expectation that these will increasingly contribute to revenue growth".
"In South Africa, a key focus remains on the policy and regulatory environment where we will continue to participate in the various processes currently underway to assign available high-demand spectrum. While we have made significant progress in our pricing transformation journey, spectrum availability is a key lever to accelerating data price declines," Joosub said.
This after the Independent Communications Authority of SA (ICASA) at the beginning of the month published an information memorandum on South Africa's spectrum licensing process for both 4G and 5G spectrum. (See SA Spectrum Licensing: What You Need to Know.)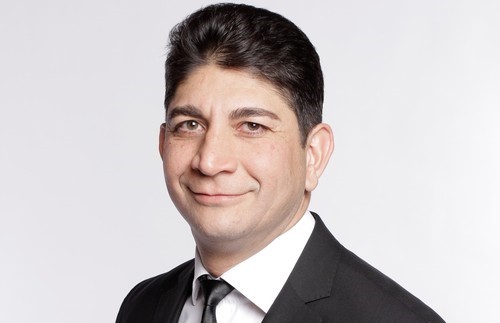 International operations shine
"Our International portfolio remains a star performer, growing service revenue by 15.5% in a period characterised by macro and political stability and high demand for data and M-Pesa services in each operation. We connected an additional 2.0 million customers, boosting the total to 36.6 million customers outside South Africa and Safaricom," said Joosub.
M-Pesa customers in Vodacom's international markets now process more than $2.8 billion a month in transactions through the service. Initiatives to further expand the M-Pesa ecosystem contributed to a 797,000 increase in customers, up to 14.3 million.
"Our strategic investment in Safaricom continues to perform in line with our expectations having reported strong interim results at the beginning of November. They reported a 5.3% rise in service revenue growth, largely on the back of an 18.2% increase in revenue from M-Pesa and an overall increase in market share for the first time since 2017. Safaricom continues to invest significantly in its network and infrastructure while accelerating its pricing transformation strategy," added Joosub. (See M-Pesa Continues to Buoy Safaricom.)
Joosub said on a call with journalists on Monday morning that the group is looking to bid for a license in Ethiopia next year and this will likely be a joint bid with Safaricom.
"Ethiopia is obviously a very big market, it's a great opportunity. We have expressed interest in taking part in the bid process. It will probably take the form of a consortium of us, Safaricom and other partners as well. We are going to put our best foot forward; but the devil is in the details so we will have to see what the bid conditions are and what it all entails, and there will likely be more information released on that in January 2020," he said.
— Paula Gilbert, Editor, Connecting Africa