Liquid Telecom Commits to $400M Investment in Egypt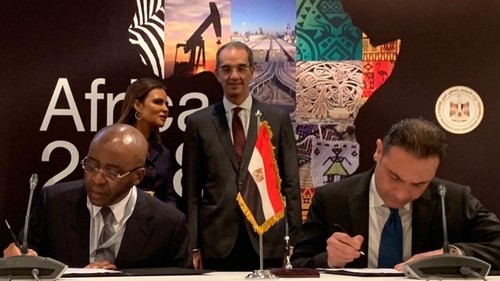 Liquid Telecom is nothing if not ambitious. Identifying an opportunity to be the primary terrestrial link between Egypt (and, by extension, the Middle East) and the rest of Africa, Liquid Telecom has committed, as part of a partnership with Telecom Egypt, to invest $400 million in network infrastructure, data center facilities and supporting systems in Egypt during the next three years.
The two operators sealed a partnership agreement over the weekend, with Ahmed El Beheiry, Managing Director and CEO of Telecom Egypt (below on the right), and Strive Masiyiwa, Group Executive Chairman of Liquid Telecom's parent company Econet (on the left), putting pen to paper.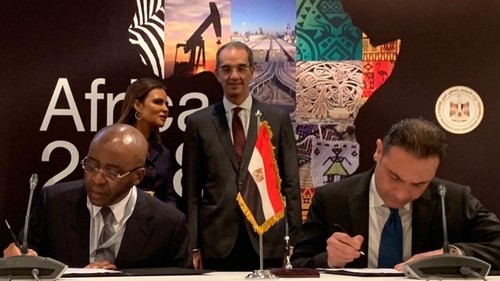 The partnership agreement follows the completion of Liquid Telecom's 60,000-km 'Cape to Cairo' transport network link, which was completed recently and which is part of Liquid's ambitious "One Africa" plan to bring connectivity to the entire continent. (See Sea Change for Africa With Liquid's Fiber Link? and Liquid Telecom, Telecom Egypt to Complete 'One Africa' Network.)
Telecom Egypt plans to use the network built by Liquid Telecom to help connect Egyptian businesses to the rest of Africa: The two operators will also team up to build data centers in Egypt. Liquid says it has already invested $50 million in data center and cloud services infrastructure and that it will "invest an additional $350m in broadband and financial inclusion initiatives, as well as high capacity data centres."
According to Masiyiwa, the next mission is to complete a link between Cairo and Dakar, the capital of Senegal, through Sudan, Chad, and Nigeria, as well as the rest of West Africa. "We have already crossed Africa from East to West through Sudan and Chad. We are at the Nigerian border and we expect to reach Abuja by the end of January," he noted.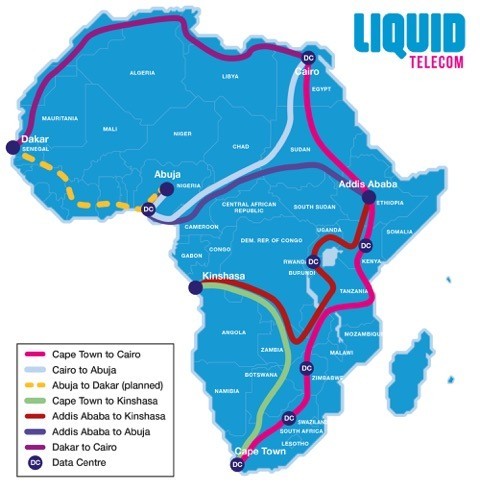 — Ray Le Maistre, Editor-in-Chief, Light Reading for Connecting Africa.