Cell C boosts subs & sales but not everyone's happy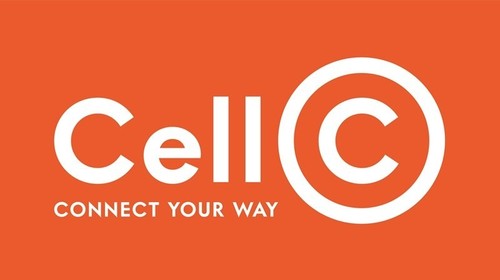 South African network operator Cell C has reported an increase in revenues and earnings for the first half of 2018, but that hasn't been enough to calm the nerves of investors in Blue Label Telecoms, Cell C's single largest shareholder.
Blue Label acquired a 45% stake in Cell C last year as part of a mini acquisition spree, but its investors appear concerned about Cell C's prospects and those jitters are hammering Blue Label's share price, which has dipped 11% today to R6.85 and lost more than half of its value this year. (See Blue Label to Buy 3G Mobile for 1.9B Rand.)
On the face of it, Cell C, South Africa's number three mobile operator behind Vodacom and MTN, does not appear to be struggling. Its revenues for the first half of 2018 increased year-on-year by 5% to R7.8 billion (US$546 million), while its EBITDA (earnings before interest, tax, depreciation and amortization) grew 16% to R2.4 billion ($168 million).
It is still running at a loss, but has cut its net loss for the first six months of 2018 by 33% year-on-year to R645 million ($45.2 million).
Its customer base grew by 600,000 to hit 16.3 million, though that still leaves it along way behind its bigger rivals: Cell C commands a mobile market share of around 16%, compared with Vodacom's 47% and MTN's 30%, according to research house Ovum. (Telkom SA has a market share of about 5%.)
The operator has been particularly focused on wholesale operations, making itself home to many MVNOs (virtual network operators) that use its network to provide their own branded services. Cell C noted in its earnings update press release: "Cell C's MVNO strategy delivered strong growth in the wholesale division, specifically driven by customer data usage which generated the bulk of the revenue growth. Wholesale revenue increased by 51%, to R486 million and MVNO subscribers increased by 31%, from 1.3 million to 1.7 million."
It has also been brokering deals to expand its mobile coverage, in particular a roaming agreement with MTN. (See Cell C Strikes Roaming Deal Across South Africa With MTN.)
"Earlier this year we concluded a far-reaching roaming agreement with MTN to complement our own high quality network," noted CEO Jose Dos Santos in the earnings announcement. "The agreement provides our customers with wider 3G and 4G coverage, as well as automatic and seamless roaming access. This means that where a customer is on a call that happens to switch from a Cell C tower to a MTN tower, the call will not be dropped. This agreement allows us to now increase our capital investment during H2 in areas where we've chosen to build coverage and capacity."
The implementation of this roaming agreement has begun and is set to conclude by November, at which point Cell C's 4G coverage will hit 80% population coverage, compared with 33% prior to the roaming deal. The operator says its 2G and 3G population coverage is at 99% and 96% respectively. Things to keep in mind are that Cell C will discontinue its historic roaming agreement with Vodacom at the end of next year and that 4G service quality may improve over time if the South African government can get its act together. (See Is South Africa Close to a 4G Spectrum Breakthrough?)
Despite all this, Blue Label investors are freaking out, mainly, it seems, because of Cell C's debt situation, which now includes more short-term debts that have been arranged to meet the operator's network expansion needs and the potential requirement for additional support from Blue Label shareholders to prop up Cell C. Blue Label is desperately trying to allay such fears: A very thorough account of the situation has been published by Tech Central's Duncan McLeod, which you can read right here.
In the meantime, there is also the suggestion that Cell C might aim to become a listed company within the next 18 months, according to this Business Day report.
— Ray Le Maistre, Editor-in-Chief, Light Reading for Connecting Africa.