Africa the Bright Spot for Bharti Airtel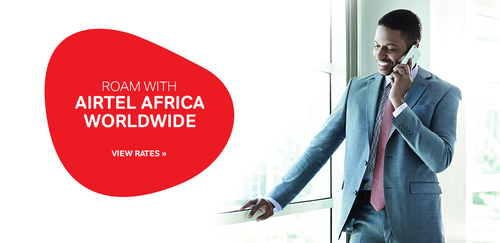 India's Bharti Airtel might be facing competitive and regulatory pressures in its domestic market, but its African operations are performing well, the operator noted in its fiscal fourth quarter earnings report covering the three months to the end of March 2018.
Overall, Airtel's revenues and profit margins are on the slide. (See Fierce Competition Batters Airtel Profits Again.)
But in the 14 countries in Africa where Bharti Airtel has mobile network operations -- Nigeria, Chad, Congo B, Democratic Republic of Congo, Gabon, Madagascar, Niger, Kenya, Malawi, Seychelles, Tanzania, Uganda, Zambia and Rwanda (boosted by the recent acquisition of Tigo Rwanda, a deal that closed on February 1) -- the trends are positive. (See Airtel Snaps Up Tigo Rwanda.)
The number of mobile customers across all 14 markets reached 89.3 million at the end of March this year, up from 84.1 million at the end of 2017 and from 80 million at the end of March 2017. (Globally, Bharti Airtel has 413.8 million mobile customers.)
Revenues increased by 10.7% year-on-year to US$791 million, while EBITDA (earnings before interest, tax, depreciation and amortization) grew by 56% to $284 million, giving Airtel Africa an EBITDA margin of 35.9%. Those are the kinds of numbers that will help the company find support for its IPO plans to list the African operations on a stock exchange. (See Is There an Appetite for an African Mobile IPO?.)
And the operator continues to invest significantly in its networks. Currently Airtel offers 3G and Airtel Money services across all 14 markets in Africa, while 4G services are offered in eight. The operator is expanding its networks and adding more 4G coverage, a strategy that lead to an 81% year-on-year increase in capex to $250 million. Those investments hit Airtel Africa's operating free cash flow (EBITDA less capex), which dipped by 23% to $34 million but ultimately those investments will deliver meaningful returns.
Raghunath Mandava, Managing Director and CEO at Airtel Africa, noted in a prepared statement: "We continue to focus on expanding our revenue base, underpinned by strong investments in networks and contain costs… Airtel Africa's revenues grew by 10.7% on a year-on-year basis. Data traffic grew 88%, voice minutes increased by 37% and Airtel Money throughput grew by 45% on a year-on-year basis."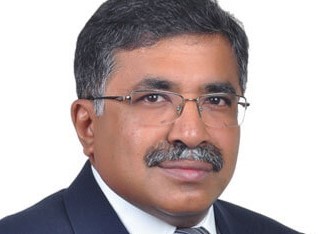 Airtel Africa ended March 2018 with more than 20,000 mobile broadband base stations across Africa, a significant increase from the 13,000 active a year earlier. And in the past year the company has increased the number of mobile network towers it has across Africa by 772 to 19,731.
The number of customers signed up for mobile data services has increased by 48% year-on-year to 24.9 million (nearly 28% of the total customer base), while the volume of data traffic running over the networks during the quarter has increased by more than 88% during the past year to 69.7 billion Mbytes. Average data consumed per customer increased by 30% year-on-year to 963 Mbytes.
The number of customers using the Airtel Money platform increased by 30.9% year-on-year to 11.5 million. The total number of transactions during the quarter increased by 34.5% to 499 million, while the total value of transactions on the Airtel money platform grew by 44.8% to $5.6 billion.
— Ray Le Maistre, Editor-in-Chief, Light Reading for Connecting Africa.