Vodacom Boasts Growth as Data Revenues Overtake Voice in South Africa
Major mobile operator Vodacom reported growth in revenues, customer numbers and net profit during the six months to Sept. 30, the first half of its fiscal year, and generated more revenues from data services than from voice revenues in its core market of South Africa.
The operator, which offers mobile services in Tanzania, the Democratic Republic of Congo, Mozambique and Lesotho, as well as South Africa, grew its total customer base by 11.8% compared to the same period a year ago to a total of 71.1 million, while its overall group revenues grew 4.6% year-on-year to 42 billion South African rand (US$2.88 billion) and net profit was 7% higher at ZAR6.7 billion ($462 million).
In South Africa, Vodacom's key market, subscriber numbers grew by 2.9 million to hit 40 million, of which nearly half are data service customers. Overall revenues grew by 7.7% to ZAR33.9 billion ($2.34 billion), boosted by phone sales and data service revenues. The operator noted that revenues from data services in South Africa grew by 15% to ZAR11.4 billion ($786 million), contributing 42.6% of all service revenues and surpassing voice revenues. Vodacom now has 6 million 4G customers, up by nearly 63% compared to the end of September last year.
Enterprise services also delivered "strong growth" in South Africa, with service revenues up by 10% to ZAR6.8 billion ($469 million). Of particular note is Vodacom's success with its Internet of Things (IoT) services targeted at enterprise users across the country, with 3.3 million IoT connections now established. IoT revenues grew 22.4% to ZAR399 million ($27.5 million) as the operator rolled out new offerings in e-health, connected agriculture, smart metering and logistics.
The numbers beyond South Africa were a bit more muted. While 1.4 million customers were added in total across Tanzania, the Democratic Republic of Congo, Mozambique and Lesotho -- which Vodacom refers to as its International operations -- to reach a total of 31.1 million, revenues dipped by 5.2% to ZAR8.6 billion ($593 million), but that was due to currency exchange fluctuations. The operator noted that if constant exchange rates were applied, revenues would have increased by 5%.
As you'd expect, Vodacom, which is majority owned by Vodafone, is investing in its data service-supporting mobile systems in its international operations, with the number of 3G and 4G radio access sites on the rise, but there's some way to go before those territories generate more income from data than from voice: Data services (not including M-PESA) accounted for just 13.6% of revenues in Vodacom's international operations in the six months to the end of September, only slightly better than a year ago.
M-PESA mobile finance services, however, continue to attract users and are popular in all four international territories, with 14.8 million users in total. According to Vodacom, 61.7% of customers in Tanzania use M-PESA services, while the corresponding number in Mozambique is 56%. In Lesotho, 35.3% of customers use M-PESA, while in DRC the number is 22.2%.
And of course Vodacom now also has a foothold in Kenya, having completed the acquisition of a near 35% stake in Safaricom. Vodacom doesn't include Safaricom's revenues or customer numbers as part of its operations, but it does report profits (or losses) from that holding, and in the fiscal first half Safaricom contributed ZAR349 million in net profit to Vodacom's bottom line, having had a strong first half itself. (See Safaricom Ramps H1 Revenues, Profits, Subs and Vodacom to Buy Safaricom Stake in €2.36B Deal.)
Vodacom counts the conclusion of its Safaricom investment as a key milestone during the first half of the fiscal year, alongside the public listing of a 25% stake in Vodacom Tanzania (the largest IPO ever on the Dar es Salaam Stock Exchange). That IPO raised ZAR2.77 billion ($191.4 million) in net proceeds for Vodacom.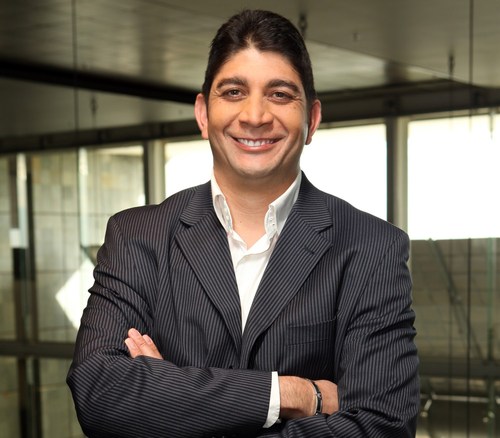 "Looking ahead, our strategy to become a leading digital company and empower a connected society remains a key focus," noted Vodacom Group CEO Shameel Joosub in an official statement announcing the results. "We anticipate that our investments in big data and sophisticated machine learning will increasingly allow us to provide customers with relevant Just 4 You propositions. In turn, this should continue to drive revenue and customer growth across all markets."
The results, though, were not good enough to appease investors, as Vodacom's share price lost 3.35% of its value during trading on Monday.
— Ray Le Maistre, International Group Editor, Light Reading for Connecting Africa.