Omdia View: August 2021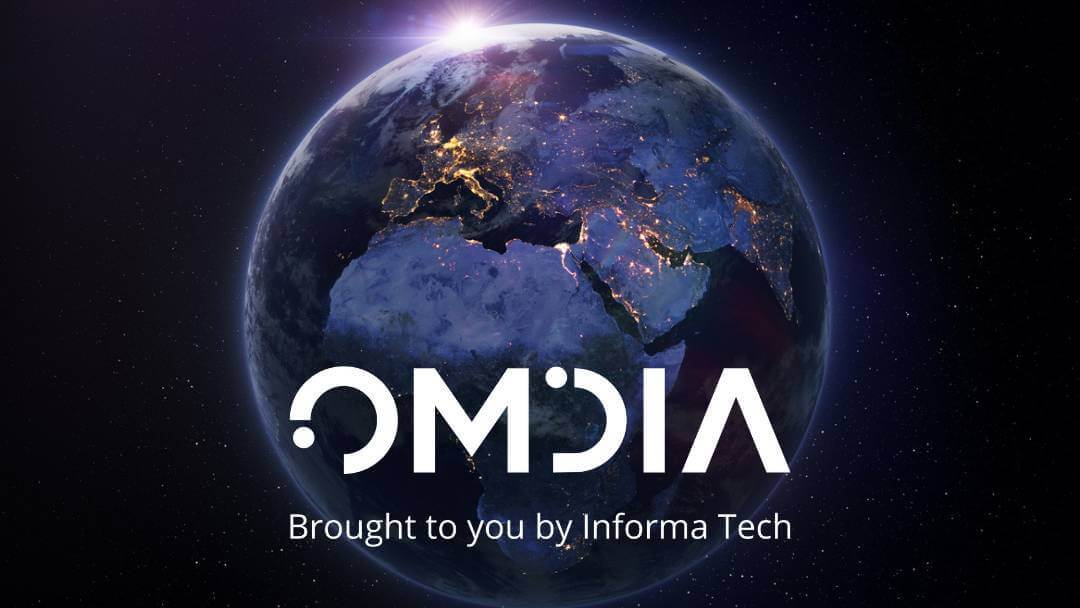 In August 2021, the main highlight in Middle East and Africa was the decision by MTN Group to exit Syria following the loss of control of its operations after the operator was placed under judicial guardianship in February.
MTN also confirmed its decision not to resubmit its bid for the third operating license in Ethiopia.
In the 5G segment, My.t mobile launched the first commercial 5G network in Mauritius, and MTN Ghana announced plans for a commercial launch in 2022. The French regulator also issued an invitation for applications for 5G spectrum in Mayotte and Reunion, signaling the possibility for a commercial service launch in 2022.
Here are Omdia's Middle East and Africa highlights for the month:
MTN Group decides not to bid for Ethiopian license, exits Syrian market
— by Thecla Mbongue, Omdia senior research analyst, Africa.
MTN Group has confirmed that it will not resubmit a bid for an Ethiopian license after losing in the first round of bidding to the Global Partnership for Ethiopia, a Safaricom-led consortium.
MTN had submitted a bid of $600 million, which was deemed too low by the evaluating committee. MTN cited the possible challenges of repatriating cash out of the country and the return risks of entering the market as the number three operator as the key reasons for its decision.
The group had previously said that it would only rebid for the license if mobile money was included in the range of services applicable to new licensees. The Ethiopian government has since included the right to operate mobile financial services in the second round of bids, which was scheduled to open by the end of August.
MTN Group also decided to exit the Syrian market through abandoning the operation after operating for 15 years.
Previously, MTN had lined up its Syria operations for sale as part of its plan to exit the Middle East region in three to five years.
According to MTN, TeleInvest, the minority shareholder in the operation, had planned to buy the group's 75% stake in MTN Syria for $65 million but failed to meet various MTN compliance processes.
MTN Syria was placed under judicial guardianship by the Administrative Court of Damascus on February 25, 2021 and appointed the chairman of TeleInvest to serve as the judicial guardian following a lawsuit filed by the Syrian Ministry of Telecommunications and the Syrian Telecommunications and Post Regulatory Authority.
The Syrian government is seeking for SYP100 billion (US$195 million) for MTN's alleged violations of the terms of its licensing contract.
MTN cited the reasons for its exit as losing control of the operation as well as unfavorable regulatory actions and license payment demands, both of which made it impossible to continue operating in the country.
The group is exploring options to exit Yemen and Afghanistan in an orderly manner in the medium term.
In the first half of the 2021 financial year, MTN Group recorded a 19.7% service revenue growth to R81.9 billion ($5.7 billion) while EBITDA grew by 24.2% to R38.8 billion ($2.7 billion).
However, MTN Syria contributed less than 1% of the group's total EBITDA prior to deconsolidation in February when the operation was placed under judicial guardianship.
MTN Group is now focused on continuing to execute its Ambition 2025 strategy, which is aimed at building the largest and most valuable platform business with a focus on Africa.
MTN Ghana to launch 5G services in 2022
— by Danson Njue, Omdia senior research analyst, Africa.
MTN Ghana is likely to launch 5G services in 2022 in a bid to embrace innovation as a key pillar for its growth.
According to CEO Selorm Adavehoh, the operator strives to be the first to launch new technology and create value from technology.
It plans to invest $200 million in 2021 towards network infrastructure upgrade, a significant increase from the $150 million previously earmarked. The increase in capex spend is due to a growth in demand for data services during the coronavirus pandemic.
As part of the network upgrade, MTN will enable 4G capabilities at all of its sites in Accra and nationwide by end-2021 and end-2022, respectively.
MTN Ghana is the country's leading 4G operator with 3.4 million active 4G subscriptions and a market share of 82% at end of Q1 2021 followed by Vodafone Ghana with 693,333 subscriptions and a market share of 17%.
According to Omdia forecasts, the number of mobile 4G subscriptions will increase from 5.3 million at end of 2021 to 18.2 million at the end of 2026 with the strong growth supported by increased service uptake by users due to better affordability, improved 4G network coverage, and growth in smartphone penetration in the country.
ARCEP calls for bid applications for 5G spectrum in Mayotte and Reunion
— by Danson Njue, Omdia senior research analyst, Africa.
French regulator Autorité de Régulation des Communications Électroniques et des Postes (ARCEP) has invited applications for bids for 5G spectrum in Mayotte and Reunion.
The spectrum is in the 700MHz and 3.4–3.8GHz frequency bands for Reunion, and the 700MHz and 900MHz bands for Mayotte. In the 700MHz band, ARCEP will allocate 30MHz in both Reunion and Mayotte, 380MHz (38 blocks of 10MHz each) in the 3.4–3.8GHz band in Reunion, and 2.6MHz in the 900MHz band in Mayotte.
According to ARCEP, the concessions will be valid for 15 years.
Potential bidders have until October 12, 2021, to submit their applications with the award expected to be concluded in the first quarter of 2022.
Mayotte and Reunion will be among the first French territories to allocate 5G spectrum and possibly launch commercial 5G services in early 2022.
ARCEP has disclosed that it will hold public consultations to define the terms and conditions for the allocation of 5G spectrum in the territories of Guadeloupe, Guyana, Martinique, Saint Barthelemy, Saint-Martin, and Saint Pierre and Miquelon.
My.t mobile launches commercial 5G services in Mauritius
— by Danson Njue, Omdia senior research analyst, Africa.
My.t mobile, the mobile unit of Mauritius Telecom, has launched the country's first 5G network following the award of 5G licenses in July 2021.
The Information and Communication Technologies Authority (ICTA) of Mauritius granted 5G licenses to the country's three telecom operators, namely My.t mobile, Emtel, and Mahanagar Telephone Mauritius Limited (MTML), to enable them to deploy commercial services.
Emtel was awarded the first block in the 2.5GHz band, MTML the second block in the lower part of the 3.5GHz band, and My.t the third block in the upper part of the 3.5GHz band.
According to the operator, customers will receive an invite to register for the 5G service at any of the 5G Experience Zones including Ebene Cybercity, La City Trianon, Bagatelle shopping malls, and Mauritius University in Reduit. To access the service, customers will require a 5G-enabled smart device and a 5G SIM card.
---
Want to read more Omdia View articles? Check out our Guest Perspectives section here on Connecting Africa.
---
Africa continues to record increased 5G network deployment due to the growing demand for high-speed mobile broadband services. Currently, there are up to nine commercial 5G networks with others in the planned and deployment stages.
The majority of the commercial 5G networks across Africa are utilizing temporary spectrum in the 700MHz, 2100MHz, 2.6GHz, and 3.5GHz bands. However, the 3.5GHz mid-range spectrum band is emerging as the preferred band due to its efficiency in terms of capacity and coverage.
Omdia projects that the number of 5G subscriptions will increase from 50,000 in 2020 to 114.3 million in 2026 with the strong growth supported by demand for data and digital services as well as increased deployment and expansion of the network.
You can find Omdia's full Middle East & Africa News Digest here
For more information about Omdia's consulting capabilities, contact them directly at [email protected] or reach out to the Omdia analysts by emailing [email protected].
Related posts: