Safaricom consortium gets Ethiopia license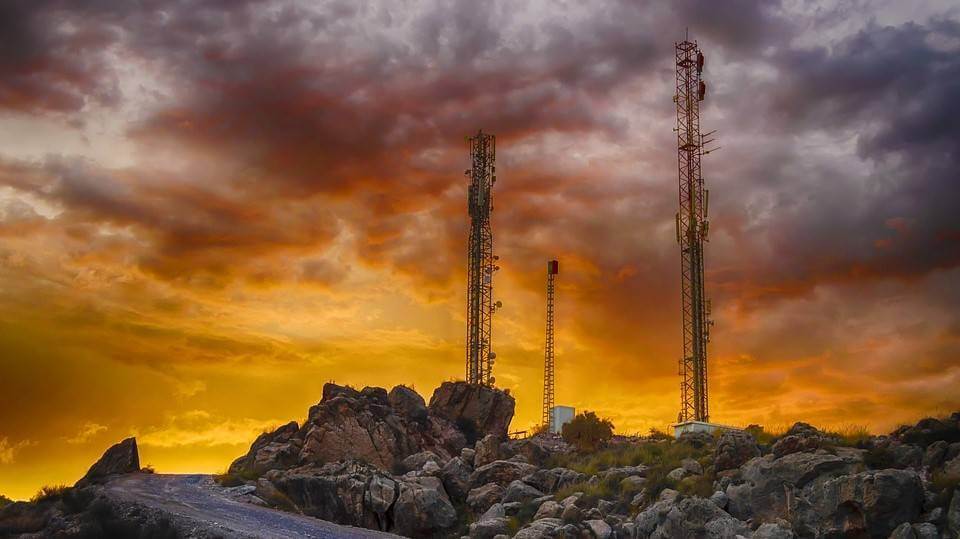 The consortium of Safaricom, Vodacom and Vodafone has been awarded an operating license in Ethiopia, ahead of fellow bidder MTN.
Over the weekend, Ethiopia's Ministry of Finance and the Ethiopian Communications Authority (ECA) announced the award of one new telecommunications license to the Global Partnership for Ethiopia consortium, bringing an end to decades of state monopoly in the country.
"Today marks a decisive day for our economic reform path in Ethiopia. With the liberalization of the telecom market through a fair and transparent process, the government enables every Ethiopian to access quality services at an affordable price," said Finance Minister Ahmed Shide.
In a statement on Monday, the consortium – which also includes backing from Japan's Sumitomo Corporation and the UK's development finance institution CDC – confirmed it would establish a new operating company in Ethiopia, with plans to start providing telecoms services from 2022.
In June 2018 the Ethiopian government announced it would open up the telecoms sector in the country and award two new 15-year licenses and sell a minority stake in state-owned Ethio Telecom.
At the end of April, the ECA confirmed it had received offers from MTN and the Safaricom consortium .
However, the market had initially expected more than two offers, and Connecting Africa reported last week that the government had expected both Orange and Etisalat to also make bids .
New era
With a population of over 110 million, Ethiopia is the second-largest country in Africa and one of the last nations in the world with a complete telecoms monopoly.
"This decision ushers in a new era of telecom service development in our country which will benefit millions of Ethiopians to have access to quality and reliable communication services," said ECA Director General Balcha Reba.
Reba said that the consortium promised to invest US$8 billion in Ethiopia over the next ten years.
"Global Partnership for Ethiopia is a consortium of reputable telecom companies providing service to over 750 million customers all over the world and committed to creating new jobs, support the economy through the introduction of new and efficient services," Reba added.
Reuters reported that The Global Partnership for Ethiopia had offered $850 million for its license, and MTN had only offered $600 million, which the regulator deemed as too low.
Growth prospects
The Global Partnership for Ethiopia said that increased connectivity in Ethiopia will also boost the economy, impacting over 1 million jobs with digital training and skills, and help countless micro-entrepreneurs and small and midsized enterprises.
"We are excited for the opportunity to work with the people of Ethiopia to set up telecom networks to deliver a digital lifestyle. In past years, we have seen the power of digital transformation and its impact on our customers. We believe by working with all stakeholders in Ethiopia, we can deliver a similar transformation while achieving a sustainable return to our shareholders," said Safaricom CEO Peter Ndegwa.
Last week Connecting Africa spoke to Vodacom Group CEO Shameel Joosub, ahead of the confirmation of the license, and he said that Safaricom would be leading in the new market.
In terms of ownership of the consortium, Safaricom will own over 55%, Sumitomo 25% and CDC 10% and Vodacom's direct stake will only be about 6%. However, Safaricom is 40% owned by Vodafone and Vodacom so there is an indirect stake as well.
Joosub said the group saw a huge growth opportunity in Ethiopia and an opportunity to promote widespread digital inclusion.
"When something like this happens, a lot of it is about coverage. So your capital investment will go into growing out the network as quickly as possible so that you can compete with the incumbent, who is already there," Joosub said.
"Of course, we'd like to also introduce the financial services offerings as quickly as we can, because it's a key part of our model and our modus operandi and our success. But we can also help to drive deep financial inclusion quite quickly. So that would be part of the play," Joosub added.
The government had previously said that only Ethio Telecom would be able to offer mobile money services in the country. But earlier this month, Reuters quoted Prime Minister Abiy Ahmed saying that mobile financial services would be opened up to competition "after a year."
Related posts:
— Paula Gilbert, Editor, Connecting Africa