MTN planning Middle East exit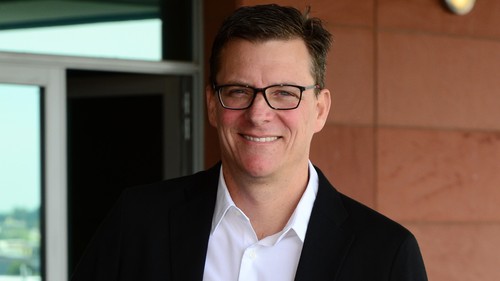 MTN has announced it is planning an "orderly exit" out of the Middle East over the medium term with the MTN Syria business first on the chopping block.
"As part of our ongoing portfolio review, we believe the group is best served to focus in the future on our pan-African strategy. We will therefore be exiting the Middle East in an orderly manner over the medium term. As a first step we are in advanced discussions to sell our 75% stake in MTN Syria," said MTN Group CEO Rob Shuter during the telco's virtual interim results presentation in Johannesburg on Thursday.
MTN currently has 21 operations in Africa and the Middle East, with 262 million total customers. Its Middle East businesses include consolidated subsidiaries in Syria, Yemen and Afghanistan as well as the MTN Irancell business, which is a joint venture in Iran.
Shuter told Connecting Africa that the Middle East exit "is not some kind of fire sale" and that the move out of the region will likely take three to five years.
"We've said that we want to exit in an orderly fashion over the medium term. We've been in these markets for a long time and we've got responsibilities to stakeholders, to our own people – our brand is in the markets as well. So, this needs to be done carefully and responsibly," he said.
The move comes as the Middle East assets contributed less than 4% to group earnings before interest, tax, depreciation and amortization (EBITDA) in the first half of 2020.
"The reality of these markets is a combination of macro-economic pressures and currency depreciation has meant that despite our progress in the markets, they are translating back into a very small contributor to the group," Shuter explained.
"The operating environments are very complex across all of these regions, with geopolitical uncertainty, a lot of challenges around sanctions and regulatory matters, etc. I think in the end, when you have a good position in the markets but a very small contributor and a very complex environment, we felt we were best served, in the medium term, to rather focus our energies on our core Africa markets that are closer to home."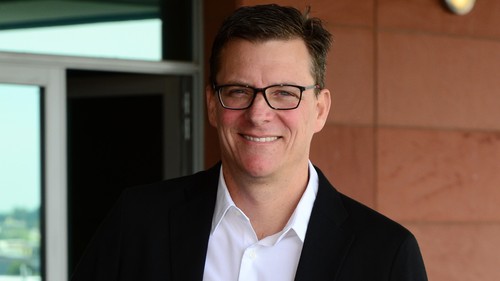 Syrian sale
The first disposal will likely be MTN's 75% stake in MTN Syria to TeleInvest, which is the minority shareholder that owns the other 25% of the business.
"MTN Syria contributed 0.7% to MTN's reported EBITDA in H1 2020. The net assets attributable to MTN Syria in the MTN Group accounts have been written down to the estimated recoverable amount of R1.4 billion (US$80 million)," the group said.
MTN Group CFO Ralph Mupita went into more detail on the reasons behind the Syria business sale.
"If you had to go back to Syria in 2012, the exchange rate then was about 87 Syrian pounds to one US dollar, as we speak today it's 2,500 to one. So, what was a very valuable business and still a strong operational business, now its contribution to group due to currency depreciation is actually very small," Mupita told Connecting Africa.
"Back in 2012, Syria would have contributed close to $100 million dollars to the group, but now we get zero cash. So, when we look at the portfolio, it's less than 4% of earnings and not generating any cash flow upstreaming. So, it was a portfolio decision and a capital allocation decision which primarily drove the decision by the board."
Iranian intentions
MTN Irancell, of which MTN owns 49%, will likely be the last one sold. Shuter said that in the first phase of the disposal strategy MTN would focus on the subsidiary companies in Syria, Yemen and Afghanistan.
"For the investment in MTN Irancell, that's a material investment and like any investment you would like to see it generating a yield, you would like to see it increasing in value. Although over time we will see a full exit, that is definitely one that we will take our time with and make sure that we can work with our partners there and generate full value for the group," Shuter said.
Despite the issues in the territory – including US sanctions, the depreciation of the currency and the high rate of inflation – the Irancell business is performing well and service revenue grew by 33.8% in the first half, with voice revenue up by 14% and data revenue up by 51% – all on a constant currency basis.
Overall the MTN group reported service revenue growth of 9.4% to R80 billion ($4.6 billion) and EBITDA growth of 10.9% to R42 billion ($2.4 billion).
Anti-terrorism case
MTN has also been facing a tough time in Afghanistan due to an anti-terrorism court case filed against it via a US court last December. The complaint alleged that MTN and other Western businesses supported the Taliban by making payments to ensure the protection of their infrastructure, which MTN has denied.
In April, MTN's legal counsel filed a motion to dismiss the lawsuit.
"On the Afghanistan litigation, the plaintiffs did file an amended complaint and we will shortly be filing our amended motion to dismiss, much on the same grounds that we filed in April," Shuter said on Thursday.
"We still believe that the court lacks jurisdiction over MTN and the complaint doesn't allege any conduct that would have violated the [the anti-terrorism] act in question," he said.
— Paula Gilbert, Editor, Connecting Africa