Hot startup of the month: Ghana's SynCommerce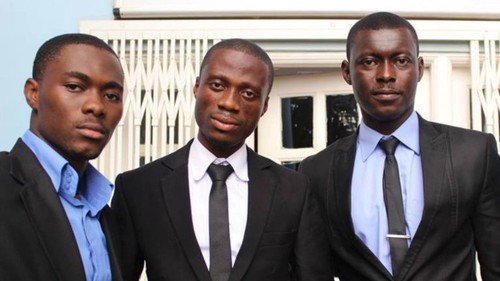 Albert Fiati-Kumasenu, Christian Osei-Bonsu and Joel Funu were strangers until they met at the Accra-based Meltwater Entrepreneurial School of Technology (MEST) in 2012, where for two years they were trained in software development and entrepreneurship.
The non-profit MEST, launched by Norwegian entrepreneur Jørn Lyseggen, prides itself on identifying high-potential young Africans and training them to launch successful tech enterprises, and many of the continent's most exciting companies have had their roots in its program.
When they first met, however, the trio were unsure what kind of business they would launch.
"Together, we worked on many projects before finally settling on the idea that led to the birth of SynCommerce. After an internship with an e-commerce startup in the Meltwater incubator, we quickly realized that a lot of merchants are already selling on multiple sales channels, and there are many who keep expanding," said Osei-Bonsu.
"But this expansion came with several challenges, chief of them being keeping everything that's happening on all the channels they are selling on in sync."
The answer to this was cloud software, and SynCommerce emerged from the insight that SME merchants need a solution that will allow them to automatically manage their selling processes from one place, and automatically keep their data and inventory synchronized, without switching from platform to platform.
SynCommerce is a multichannel inventory and order management platform for online merchants which allows them to easily sell, track and manage inventory across multiple sales channels such as Shopify, eBay, Etsy and Amazon, simultaneously.
"SynCommerce equips merchants with the tools that allows them to list their products, manage inventory, fulfill orders, and automatically keep their inventory levels in sync across all the channels they sell on, when sales are made. All from one place, and in real time," Osei-Bonsu explained.
The application and service it renders are 100% cloud-based.
"We mainly make use of cloud services by Amazon Web Services (AWS) to provide our services. Our clients access and use our service online. All their data and resources are saved in the cloud as well," he said.
Trials and triumphs
The startup has clocked up impressive growth since its launch with more than 5,000 merchants already signed up to use the system, and this number is growing every day.
"Our focus is to continue working on the solution to suit the best demands of our merchants based on their feedback, and to bring on board some of other top channels requested for, that we haven't integrated with yet," Osei-Bonsu said.
It hasn't all been smooth sailing, however. At the time of its launch, SynCommerce was forced to look overseas for online merchant customers, due to the state of development of the African e-commerce space.
"The biggest challenge was that, after identifying this problem, we were more or less forced to start it off targeting online merchants outside of Ghana, or even Africa. None of the African sales channels had, and they mostly still don't have, public APIs to enable us to start here," he added.
"This, coupled with the fact that none of us co-founders had ever really been online merchants, made it all the more difficult. We couldn't just jump in and try it first hand to get the experience that we needed. Why? Because we had to target the Western market for a start – the US, Canada, UK, and the rest of Europe – and we couldn't just start exploring the online selling experience in that space from Ghana."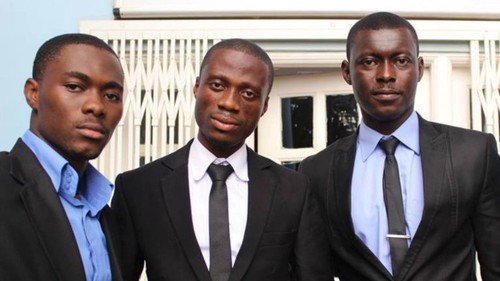 So even though the team believed it had discovered this huge need of merchants, and uptake since has proven this was the case, it still lacked a certain level of understanding and knowledge in the space that would make it easier to build a system to solve the problem.
"We had to rely on a lot of research, reading, constant interaction with our initial users, and a lot of testing to overcome this, and to be able to build a solution that will suit them," said Osei-Bonsu.
SynCommerce was an instant favorite in African "startupland," however, taking part in the SpeedUpAfrica accelerator and being named a finalist in the Seedstars Accra competition in 2016. It was also a finalist at the maiden edition of the TechCrunch Startup Battlefield Africa in Nairobi, where it was named the winner of the Gaming, Entertainment and Fashion category.
The startup raised seed funding from the Meltwater Foundation upon graduating from MEST in 2014, something only a handful of graduate companies are able to do, but it has not secured any further investment since then, and operates on its revenues. This is admirable, but has come with associated challenges.
"A big challenge has been limited human resources as against high technical demands of our solution. Technically, this has truthfully been a difficult app to build. Having to work with the different sales channels and their APIs hasn't been easy. And they are vastly different, constantly changing, so one solution you build for one cannot apply to another. That difficulty and high demand, as against the limited hands we had, made it a bit difficult," said Osei-Bonsu.
New horizons
But challenges have been overcome, and SynCommerce now has a large and growing merchant base. It is also updating its systems to ensure it can help its customers even more.
"Over the past few months, we have been building a new SynCommerce. This promises to be fast, very easy to use, and come with a huge improvement over the existing one, especially in the area of usability. We plan to release by the end of the year," Osei-Bonsu said.
The startup has also been working on a new product, which it is calling OrderSenta. OrderSenta, just like SynCommerce, aims to make the jobs of multichannel sellers easier in the area of order fulfillment, to allow them to make more sales.
"Our customers have been patiently waiting for it, and we plan to release it by the end of July," said Osei-Bonsu.
Having entered the sector relatively early, the SynCommerce team has seen a significant increase in Internet adoption and cloud use over the years.
"Many budding organisations have seen the need to have a cloud presence in addition to their traditional way of doing business and servicing their customers, because they now understand a good number of them thrive there, especially the youth," said Osei-Bonsu.
"So today, beyond e-commerce businesses, we have radio stations, television stations, hospitals and clinics, newspapers, transport businesses and many in other industries having online presence as an essential aspect of their business strategy."
In e-commerce, though, where SynCommerce is hyper-focused, the impact of cloud and a solution like SynCommerce is significant.
"The challenge has always been with managing the different platforms that you decide to sell on. A platform such as SynCommerce makes all that possible and easy," he concluded.
Related posts:
— Tom Jackson, co-founder of Disrupt Africa, special to Connecting Africa