Orange targets data & digital growth in Africa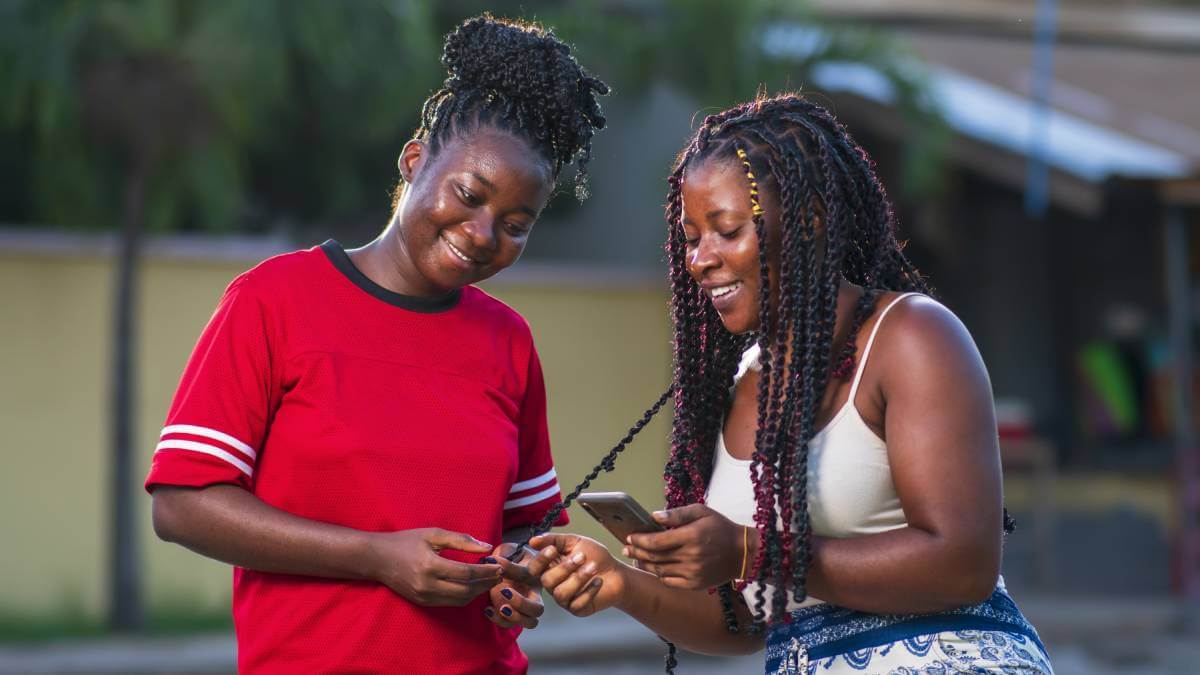 Pan-African operator Orange's strategy for 2023 is to continue to grow the number of African customers using data, particularly on 4G, and also to ramp up its digital and financial services offerings on the continent.
"Data is growing very sharply in our regions but we have less than 37% of our customer base using 4G data, so there is room for growth," Orange Deputy CEO for the Middle East and Africa (MEA), Brelotte Ba, told Connecting Africa in an interview.
"We have 141 million mobile customers in Africa and roughly 70 million using mobile money. We are launching more services on a multi-service approach, because for us, growth is obviously in the core business – meaning voice and data – and we are also investing more than a billion euros per year to make sure that we're rolling out new sites, extending the networks, extending rural coverage and also supporting the growth of data," he said.
Orange's latest quarterly update, for the three months to September 30, 2022, showed that its Africa and Middle East business grew revenue by 4.2% year-on-year to €1.78 billion (US$1.87 billion) and remains on course to meet its annual growth target of around 6%.
"Africa is still a growing geography for the group and Africa is clearly a priority for Orange Group," Ba added.
He wouldn't share which operations were growing the fastest and would only say that "all the countries are growing" across its African footprint.
Closing the usage gap
Ba referenced the latest GSMA State of Mobile Internet Connectivity Report for 2022 which showed that 61% of Africans that are covered by a mobile network are still not using the mobile internet – the usage gap – which equates to about 680 million people.
He said this translates to huge potential for operators like Orange to bring those customers online.
"We have 80 million customers using data but only 50 million using data on 4G. So it means that we have more than half of our customers using data, but our target is to make sure that all the customers that are using mobile data in our network use it on 4G," he said.
He believes barriers like device affordability are holding back growth, but Orange is working with partners like Google to bring devices to Africa that retail for under $30.
"It's also about having the right offers. We're decreasing the price of data every year, which is really very important for us," he said.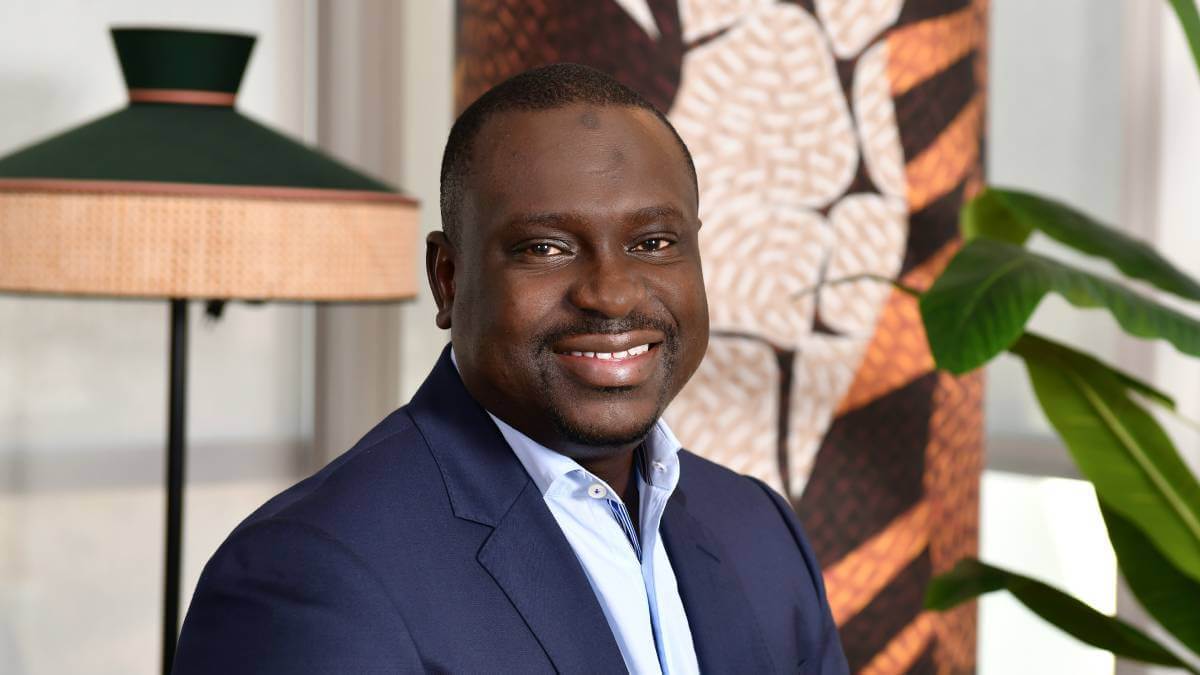 Ba pointed out that a lack of skills is also a barrier for customers using these technologies and said that is why the operator has launched Orange Digital Centers across the continent to help train locals.
He said they have already launched 11 Orange Digital Centers in MEA, the latest in Liberia, and the next ones are planned for Guinea and Sierra Leone.
"This is a unique ecosystem to make sure that we are training people in coding, we are accelerating startups and they will come with a new way of using data – thinking about having local content, having services that are dedicated to Africa, because this will ultimately increase the value of the Internet and bring more and more customers into our network," he explained.
Orange also has partnerships with global companies like Amazon, Meta and Google for certifications through the Orange Digital Centers.
"It's about skills but it's also about customers growing their business very quickly. Because if they have these skills, not only can they use it, for themselves for launching their services, but they can also help customers doing it."
He said growing digital customers in Africa was key for operators.
"By 2025 we will have 65% of customers using a smartphone, in Africa. We think that they will use more of these [digital] wallets and apps to do more than just the basic services. We think that this is a major trend, and we are preparing, to make sure that we have the apps that will be able to cope with all the needs of our customers, be it financial services, transportation, education, etc. in just one application," said Ba.
5G foray
Last month, Orange rolled out its first 5G network in Africa, in Botswana, but Ba said the operator's focus is not just on launching in as many countries as possible but rather about finding the right use cases to target.
"5G is very different from 4G, the use cases are not the same. To prepare for 5G we are investing in our networks and transformations etc. But more importantly we are preparing the market. 5G will only be a success if we come with use cases that are relevant for our customers," he said.
This was part of the rationale behind Orange's 5G Labs, three of which have already launched in Senegal, Côte d'Ivoire and Jordan. He said the labs are an open space where startups and business-to-business (B2B) customers can test technologies on a live 5G network, in order to see the benefits and use cases that make 5G more relevant for Africa.
"This will lead to having offers that are tailor made for our market. This is really very important and that's why we will gradually have this 5G Labs in all the countries, to prepare the market," he said.
"5G networks will come but it also depends on the pace of the regulators to come with the frequencies because you know in some countries you have refarming issues and [5G] spectrum is not available yet."
He said 5G smartphone penetration remains low across Africa so the initial use case for 5G will likely be fixed wireless access for broadband services.
"Fixed broadband is growing very strongly in Africa. We have more than 750,000 customers on fiber in Africa and overall, more than 2 million customers using broadband, so this is quite significant," he added.
Fintech future
Mobile financial services are another target area for growth for Orange.
"The potential for growth is still very big. As you know, cash is 90% of transactions in Africa. So we're just at the beginning of this fintech growth even though we had 70 million customers last year, the transaction value was US$72 billion. Orange money is live in 17 markets in Africa, the customer base is increasing, and we are coming with more and more services," he said.
Orange also has a banking service, launching the Orange Bank in 2020 and now has more than a million customers. In Africa the Orange Bank is only in Côte d'Ivoire currently but there are plans to expand to neighboring countries.
"The shift is being made from more traditional services – wallet services – to more payment services and micro-loans etc. and we are seeing this trend in almost all our countries. We foresee some changes, especially in interoperability, we're seeing it in many markets and this is a good news because it will unleash all the restrictions and also help us grow more services," he said.
Related posts:
*Top image source: Image by wirestock on Freepik.
— Paula Gilbert, Editor, Connecting Africa