Orange, Google launch $30 smartphone for Africa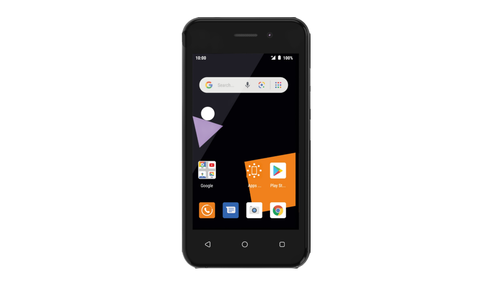 Pan-African mobile operator Orange and Google have joined forces to launch a low-cost smartphone aimed at the African market.
Orange's chairman and CEO, Stéphane Richard, made the announcement as part of his keynote address at the virtual GSMA Thrive Africa conference on Tuesday, saying that the exclusive Orange smartphone, called the Sanza touch, will retail at around $30, which makes it one of the cheapest 4G Android smartphones on the market.
"In Africa, there are 520 million people that are covered by a mobile broadband network, but who don't access the Internet. Because smartphones or mobile services are too expensive, or because the content of mobile services do not fit to their daily needs, or because they lack the necessary skills," Richard said.
The affordability of devices remains a major barrier to smartphone adoption in Africa. The average cost of an entry-level smartphone in Africa still exceeds 60% of average monthly income, according to the GSMA, making smartphones largely inaccessible for the majority of the African population.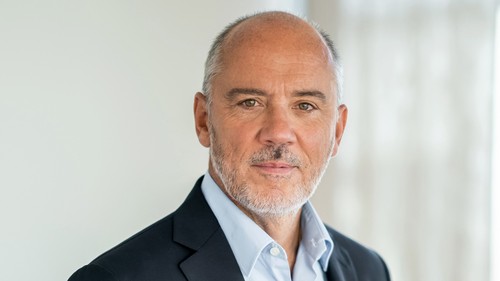 "The mobile phone brings much more than connectivity, [it gives] accessible services to the most vulnerable, reducing inequalities and lifting communities out of poverty. People can access education, even if they don't have a road to go to school. People can access solar energy for the first time because they can pay for it with their phones. People can access the most vital health information to remain safe this year," Richard said.
"This [COVID-19] crisis reminds us that mobile is more essential than ever. Connectivity opens a window to the world over and above the limits of the pandemic," he added.
From October 2020, the Sanza touch smartphone will be available with a bundled mobile data plan (voice, SMS, data) at around US$30. It will be sold in most of Orange's markets in the Middle East and Africa, starting with Guinea Bissau, Côte d'Ivoire and Madagascar.
The device can also be financed and paid for in installments through the Payjoy application for users in Côte d'Ivoire, Senegal and Madagascar.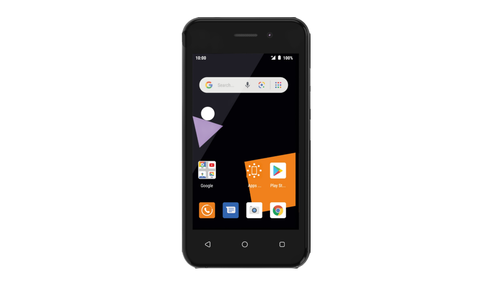 The Sanza "smart feature phone" range
was first launched in April 2019
in 13 countries in Africa and the Middle East for a cost of about $20 to get more Africans connected to the Internet via mobile devices.
"Orange wants to strongly accelerate access to connectivity on the African continent. One of the barriers to Internet use is the price and ease of use of most smartphones. The partnership with Google to offer the Sanza touch smartphone for sale will enable us to solve this problem thanks to its affordable price and advanced functionalities," Alioune Ndiaye, CEO of Orange Middle East and Africa, said in a statement.
"While 90% of the world's population is now covered by mobile broadband, 3.3 billion people who live in areas covered by mobile broadband remain unconnected for reasons such as affordability, low levels of literacy and digital skills," Ndiaye added.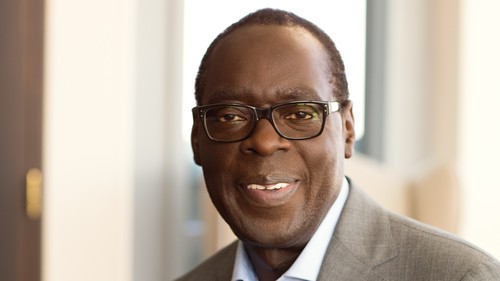 Orange is present in 18 countries in Africa and the Middle East, where it had 124 million customers at the end of July 2020. With 5.6 billion euros ($6.5 billion) in turnover in 2019 and 6% annual growth, the region is the group's main region of growth. Orange Money, its mobile-based money transfer and financial services offering, is available in 17 countries and has 54 million customers.
In 2019, MTN launched a low-cost smartphone, retailing at around $20, across its operations in Africa.
In July, Google also partnered with Kenyan operator Safaricom on a mobile financing project to get more 4G-enabled smartphones into the hands of Kenyans by allowing them to pay off 4G-enabled smartphones in installments of as little as US$0.20 a day.
"We are excited about the endless possibilities this Sanza touch smartphone will present in learning, economic opportunities and digital accessibility," said Mariam Abdullahi, director for Platform Partnerships, Android and Play in Africa for Google.
"The goal of our Android devices, including this first-of-its-kind highly affordable Android (Go edition) device, is to bring the power of computing equitably to all. We can only achieve this mission if everyone is able to access devices at affordable price points to use in their daily lives and have access to the benefits presented by the digital world," she added.
— Paula Gilbert, Editor, Connecting Africa