Safaricom network goes live in Addis Ababa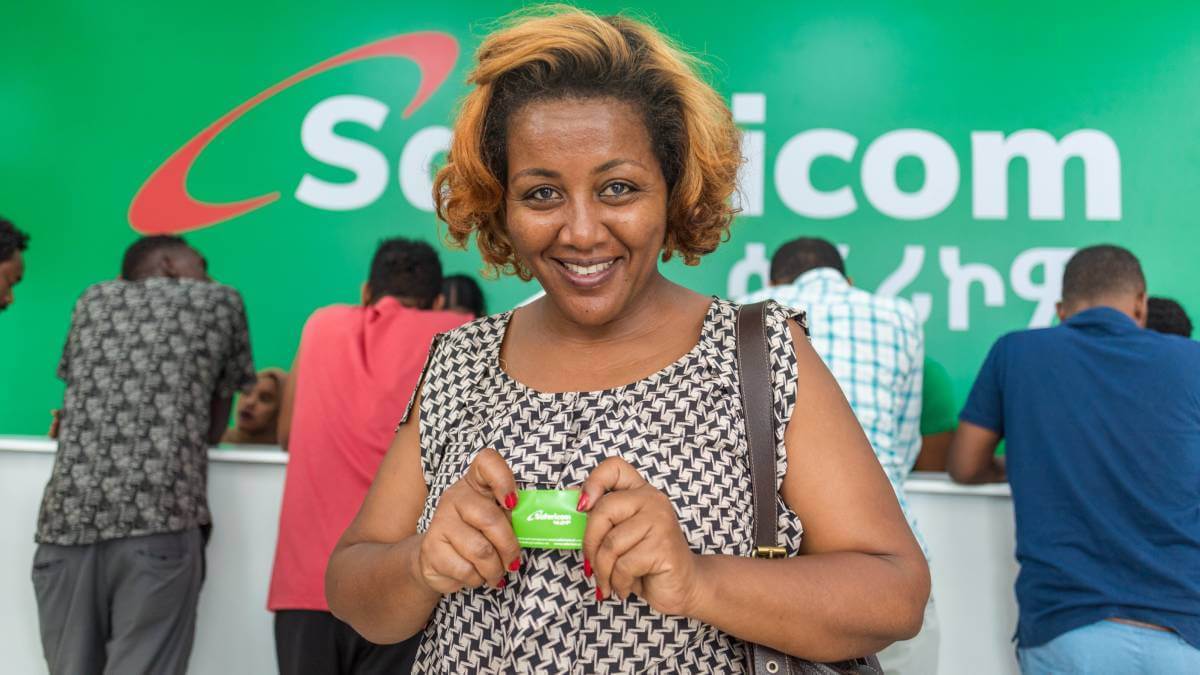 Safaricom Ethiopia has officially switched on its mobile network and services in the nation's capital, Addis Ababa.
Safaricom Ethiopia's 2G, 3G and 4G mobile services are available in 11 cities as of Thursday, including the capital and the country's second largest city, Dire Dawa, which was the first to launch in August 2022.
The company said it plans to launch services in a total of 25 cities by April 2023 to meet the 25% population coverage obligation that is part of its license.
"Safaricom Ethiopia is building a wholly owned mobile network and also has infrastructure sharing and interconnection agreements in place with Ethio Telecom," the telco said in a statement.
Kenya-based Safaricom was awarded an operating license in Ethiopia in May 2021 as part of the Horn of Africa nation's strategy to liberalize the telecoms sector by awarding two new licenses and partly privatizing government-owned Ethio Telecom.
Safaricom Ethiopia is owned by an international consortium that includes: Vodacom Group; Vodafone Group; Safaricom; Sumitomo Corporation – one of the largest international trading and business investment companies; and British International Investment (BII) – the UK's development finance institution and impact investor.
This is the first joint investment project to be realized under the strategic alliance inked by Vodafone and Sumitomo in November 2020.
Monopoly ends
The Safaricom-led consortium was chosen for the first private license in the country – ending the longstanding Ethio Telecom monopoly – while the second license has not been awarded yet, after a failed bid from MTN Group.
The Ethiopian government has been planning to sell a 40% stake in Ethio Telecom as part of a broader economic reform program, which aims to privatize a number of public enterprises. However, the process was halted in March 2022 due to economic challenges both locally and internationally.
According to statistics from market researcher Omdia,a sister company of Connecting Africa, Ethio Telecom had around 64.5 million subscribers at the end of June 2022, giving the country a mobile penetration rate of around 55%. Omdia's data shows that only about 4% of Ethiopia's mobile users are on 4G, with 60.5% of them still using 2G services and about 35.5% on 3G.
In May, Ethio Telecom announced it had launched its first 5G base stations in the capital, with plans to expand the footprint to regional cities over the next year.
Digitizing Ethiopia
"The Global Partnership for Ethiopia consortium has worked tirelessly together with the Government of Ethiopia to reach this exciting moment in Ethiopia's history as the country embarks upon a fully digitalized era," said Vodacom Group CEO Shameel Joosub.
"Ubiquitous network connectivity will positively transform the lives of Ethiopians throughout the country, notably by making various Tech for Good solutions and services available in health, education, manufacturing, agriculture and digital finance," he added.
---
Want to know more about 4G and 5G in Africa? Check out our dedicated 4G/5G content channel here on Connecting Africa.
---
Vodacom Group holds an effective 25.7% interest in the Safaricom Ethiopia business through its 34.9% stake in Safaricom and a 6.2% direct stake in Safaricom Ethiopia.
Safaricom CEO Peter Ndegwa said Safaricom had already deepened digital and financial inclusion in Kenya and looks forward to positively impacting the people of Ethiopia "with a sustainable and quality mobile network that will be a vital launch pad for nationwide digital telecommunications services" for over 118 million Ethiopians.
Related posts:
*Top image is of a Safaricom Ethiopia customer joining the newly-launched network. (Source: Safaricom Ethiopia Twitter account).
— Paula Gilbert, Editor, Connecting Africa