SA operators will have to wait until 2022 for spectrum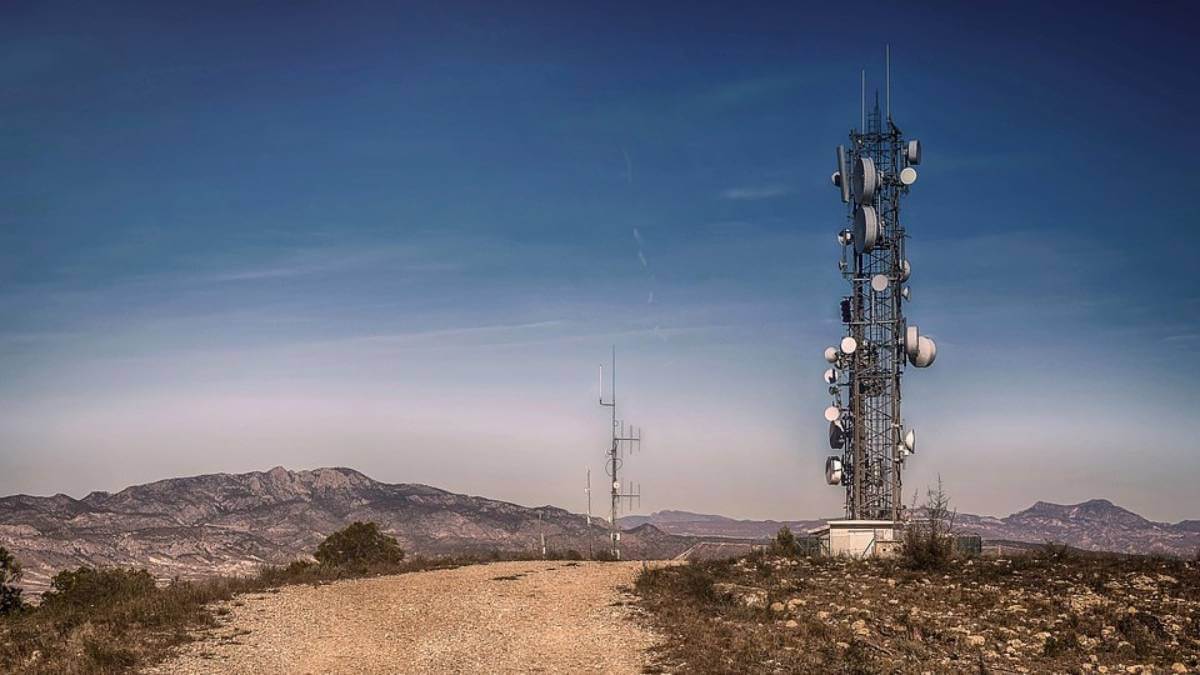 South Africa's telecoms operators will have to wait until at least early 2022 to get access to more high-demand radio frequency spectrum after out-of-court settlement talks between the regulator and some operators failed to reach an agreement this week.
"It sounds as if the earliest the auction will take place is January 2022, but it could also take place later in Q1 2022. This means that the operators who end up having the high-demand spectrum assigned to them are unlikely to begin using it commercially before the end of 2022/early 2023," Dobek Pater, analyst and director of business development at Africa Analysis, told Connecting Africa.
"This means that expansion (densification) of 4G in less densely populated and more remote areas will be delayed and 5G deployment will be slower over the next 18 to 24 months than earlier anticipated," he explained.
This week, the Independent Communications Authority of South Africa (ICASA) confirmed it was not able to reach a settlement with a number of companies challenging the regulator's spectrum auction process in court.
"ICASA has, over the past four months, engaged extensively and intensively with the active litigants with the intention to reach a settlement agreement so that the licensing process can proceed without further delays. Despite the parties' best efforts, however, a comprehensive settlement has not been achieved at this stage," the regulator said in an emailed statement.
Legal loggerheads
After years of delays, ICASA in October 2020 published an invitation to apply (ITA) for high-demand spectrum for both the planned Wireless Open Access Network (WOAN) and individual spectrum for operators. It intended to auction lots of spectrum in the 700MHz, 800MHz, 2.6GHz and 3.5GHz bands by no later than the end of March 2021.
However, the whole process had to be halted when Telkom filed a High Court challenge to stop the spectrum licensing process. SA's third-biggest operator believed that ICASA's ITA has fundamental flaws that could entrench the dominance of rivals Vodacom and MTN.
MTN also went to the High Court in January, opposing the auction for its own reasons – one of which was that ICASA had precluded large operators like itself from bidding for 3.5GHz spectrum, which it needs for 5G.
Back in June, ICASA said that settlement negotiations were unfolding well and the issue could be settled by the end of August, but it wasn't able to follow through.
This week ICASA agreed to set aside its decision to publish the 2020 spectrum ITA in order to avoid a long-drawn-out litigation which would only further delay the licensing of spectrum and the WOAN.
"The negotiations have failed but ICASA has now proposed a consent order, which if agreed on by all litigants, would led to licensing in January 2022," explained Omdia senior research analyst for Africa, Thecla Mbongue. ICASA said it hoped that it could finally conclude the litigation by September 15, 2021, when the matter will be heard by the High Court.
ICASA Chairperson Dr. Keabetswe Modimoeng still believes that spectrum needs to be licensed urgently, on a more permanent and transparent basis.
"The current spectrum litigation impasse is nothing short of a lose-lose situation for all, i.e., consumers, industry players and the Authority, as it serves to hamstring the growth of the sector and the full realisation of economic spinoffs and cost-benefits for consumers," Modimoeng said.
"Not having enough spectrum restricts the operators in terms of network rollout and capacity," Omdia's Mbongue added.
Delayed delivery
For over 15 years, South Africa's operators have been forced to refarm their existing allocations of 2G and 3G spectrum in order to deploy 4G technology.
Mbongue said that the newest delay will result in less 4G and 5G coverage in underserved areas but also network congestion in covered areas as data traffic and demand continues to increase. She said operators will likely continue refarming spectrum but also have to delay rollout programs and network capacity upgrades.
Pater agreed that the impact of the spectrum delay will be felt across various planes but not all of it is negative for everyone. For example, the fiber operators and Internet service providers (ISPs) will have less competition in the form of fixed LTE and 5G over the next couple of years.
"However, in general, the impact will likely be negative for faster economic growth, bringing better quality data-based services to the underserved, introduction of a number of new 5G use cases etc.," he said.
"Ultimately, the operators (especially the large MNOs) are likely to make up the lost time over the subsequent couple of years but there will be a lag.
"With limited spectrum available among the large MNOs, they are probably not able to keep 'slicing' it much more. However, they have developed strategic relationships with the smaller operators – Cell C, Rain, Liquid – to effectively share spectrum. We are likely to see this being practiced to a greater extent, including sharing of the active network (RAN)," Pater added.
5G future in limbo
What the delay means for SA's 5G rollout also depends on whether ICASA really takes back temporary spectrum it gave to operators last year. It recently extended the deadline for the temporary spectrum to the end of November 2021.
Pater said he thinks ICASA may extend the temporary spectrum until after the auction.
"The objective was to determine what spectrum would be assigned to which operators participating in the auction. This way, some of the operators could continue using the temporary spectrum as it would be assigned to them under licence," he said.
Mbongue agreed, saying ICASA might renew temporary licenses because 5G is already up and running.
Operators like Vodacom and MTN have launched 5G services using the temporary spectrum and have no permanent spectrum in the 5G bands at the moment to use from December onwards.
Digital migration debacle
A major bugbear has been South Africa's extremely delayed digital migration process.
One of Telkom's concerns is that ICASA issued the ITA including the 700MHz and 800MHz bands, which are not actually available as they are still being used by analog television broadcasters.
SA missed a June 2015 deadline set by the International Telecommunication Union for countries to complete the full switch from analog to digital terrestrial television (DTT). The migration date has been moved numerous times since then and the process is still not completed in 2021.
This week ICASA said the new Minister of Communications and Digital Technologies has now committed to completing the broadcasting digital migration process and related processes within five months from the date on which the proposed consent order is made.
"This will remove one of the perceived impediments to the process of licensing high-demand spectrum," ICASA said.
---
Want to know more about 4G and 5G in Africa? Check out our dedicated 4G/5G content channel here on Connecting Africa.
---
Pater said he thinks the deadline is doable.
"Earlier this year, the deadline was again extended from June 2021 to March 2022. Five months takes us to the end of January 2022. So, even with a little bit of slippage, the migration process should be concluded before the end of Q1 2022," he said.
"I think, it is more a matter of proper process management than overcoming technical 'challenges' now. A competent team should be able to achieve this timeline," Pater added.
"In terms of switching off the analogue signal, this can be done anytime. In terms of covering the whole territory with a digital signal, it could be realistic, but even if the whole territory were not covered, we could imagine that the populations left out would be directed to use satellite services as an alternative solution whilst waiting for DTT coverage," Mbongue added.
Related posts:
— Paula Gilbert, Editor, Connecting Africa