Spectrum delay tactics hurting SA's 5G future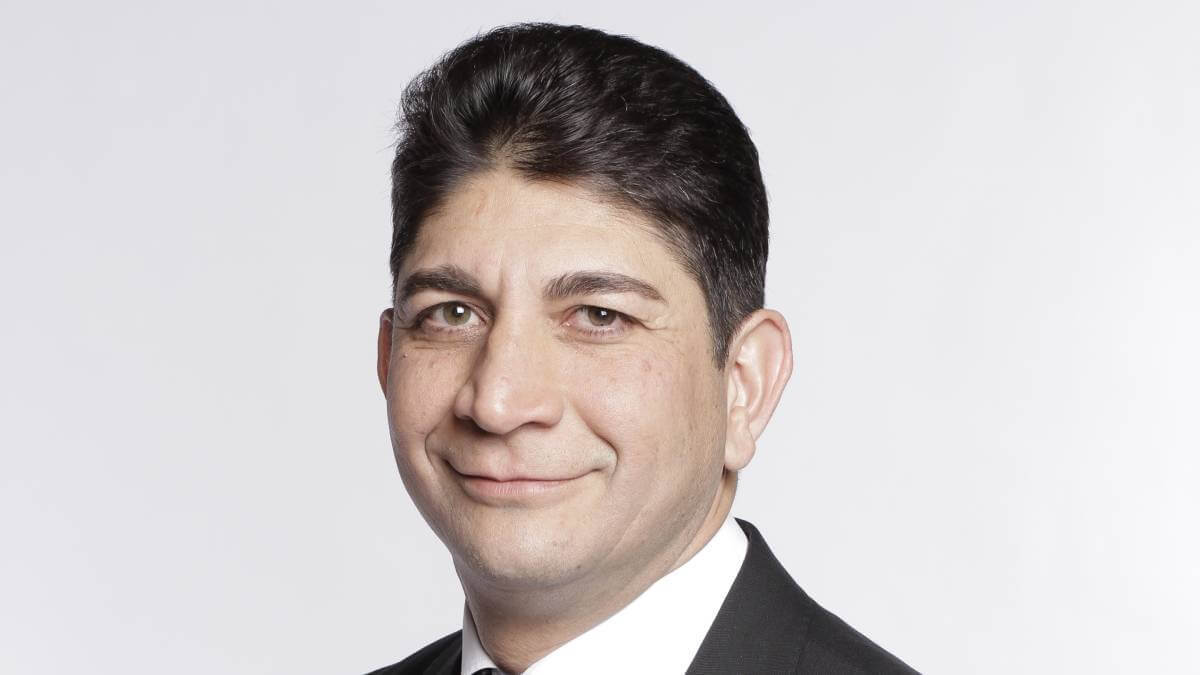 The court cases which are delaying South Africa's spectrum licensing process are just "delay tactics" by those "caught up in self-interest," which will ultimately hurt SA's 5G growth. That's according to Vodacom Group CEO Shameel Joosub who spoke with Connecting Africa in an interview.
"I think what's disappointing, to be honest, on the spectrum auction is that we are caught up in self-interest. I think these delays that are being caused by some of the players, especially the ones that are sitting with lots of spectrum, is just tactical. And to be honest, I don't really see the logic," he said.
He was speaking about court cases from rival operators Telkom South Africa and MTN which have halted the long-planned release of more high-demand spectrum for SA operators.
In March, Telkom won a court interdict to stop the Independent Communications Authority of South Africa's (ICASA's) auction for 4G and 5G spectrum, calling the process flawed. The regulator is also facing legal challenges from telco MTN and broadcaster eTV.
One of Telkom's arguments is that ICASA is trying to license 700MHz and 800MHz spectrum that is not actually available because it is still being used by analogue television broadcasters, due to the country's much-delayed digital migration process.
"So the argument is that you are auctioning spectrum that's not available. That is true, the 700MHz and 800MHz spectrum is not completely clean. But government has set the date, this is the best place we've been in years, we have a date and we are working towards the date," Joosub said about that issue.
However, this is not a major problem as in other countries the regulators have auctioned spectrum and stipulated that it will only be available at a future date, he added.
"When I was in Spain, as an example, they auctioned the spectrum, we paid for it, and they said it will be available in a year's time. What we did was we built out the network, planned for it and made sure everything was ready. So effectively, the day the spectrum became available we simply flipped the switch and the network could go live. So there are ways in which you can compensate for it and holding it back and going to court, for me is just delay tactics," he said of his time as CEO of Vodafone Spain.
After years of delays, ICASA had planned to auction lots of spectrum in the 700MHz, 800MHz, 2.6GHz and 3.5GHz bands by no later than the end of March 2021. However, the whole process had to be halted once again due to the court challenges.
For over a decade operators have been operating in a spectrum-starved environment and have had to re-farm their existing allocations of 2G and 3G spectrum in order to deploy 4G technology.
5G uncertainty
Joosub also warned that Vodacom's 5G expansion plans would be impacted by the delays.
Vodacom and MTN both launched 5G services in South Africa in 2020, but they did so using temporary spectrum that ICASA released last April to help operators meet the spike in broadband services demand due to the COVID-19 pandemic.
"The temporary spectrum has been useful. It has helped us to launch 5G, it's helped us to cope with the 56% traffic increase, which peaked at close to 90% during COVID lockdown, so it's helped us to cope with that traffic," he said.
Last month, South Africa's telecoms operators were given another three-month extension for the use of the temporary spectrum, but ICASA warned that the temporary situation can't go on forever.
"We have rolled out 5G on temporary spectrum. So, if it's taken back, of course, it's going to hamper our 5G rollout plans.
"If you take the temporary spectrum back, in some places, you lose coverage, because 700MHz and 800MHz penetrates longer and deeper into walls, but it also gives you more coverage. So, about half a million people we estimate will lose coverage when they take away the spectrum," Joosub explained.
---
Want to know more about 4G and 5G in Africa? Check out our dedicated 4G/5G content channel here on Connecting Africa.
---
He said the telco would try to mitigate the impact on existing 5G users by using spectrum from roaming partners to cater for traffic, but not getting permanent spectrum would also hamper Vodacom's 5G rollout going forward.
"I think it's quite sad, because South Africa has always been at the cusp of digital technologies. When we launched 2G we were one of the first networks in the world, with 3G the same. With 4G we're still having the debate, but with 5G to be honest without the spectrum we're going to be nowhere, so I think it's just disappointing," he added.
Spectrum in the 2.6GHz and 3.5GHz bands is not being used so why not let operators use it, said Joosub.
"Let's get the benefits – let the customer benefit, let the country benefit, until such a time that the auction happens. That would be my strong advice, it's better than sitting on the shelf I would say, and not being utilized," he concluded.
Related posts:
*Top image is of Vodacom Group CEO Shameel Joosub (Source: Vodacom).

— Paula Gilbert, Editor, Connecting Africa