New Effort to Separate M-Pesa from Safaricom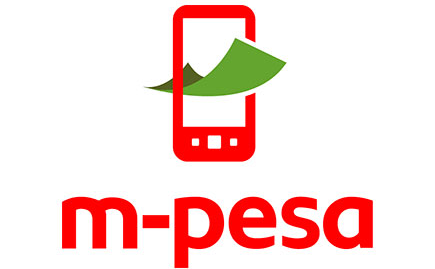 Safaricom might once again need to fight to hang on to its popular M-Pesa mobile finance operation.
A new amendment to Kenya's Information and Communications Bill could demand that telecom operators to split their auxiliary businesses into separate companies.
The Standard reported that a new proposal to the Bill has been tabled by Elisha Odhiambo, MP for Gem, that would require telcos to spin off their non-core services and seek approvals for operation from respective regulators. Odhiambo plans to present the amendment to the Parliament in the coming days. If voted through, the bill would give Safaricom, Airtel and Telkom just six months to offload their mobile money businesses into separate companies and seek approval from Kenya's central bank for them to operate.
In 2015, Dr Fred Matiang'I, the then Cabinet Secretary in the Ministry of Information, Communications and Technology (ICT), made a similar proposal in view of Safaricom's dominant position, according to an earlier report by The Standard. After that, the proposal was put forward by the former MP for Gem, Washington Jakoyo Midiwo, in 2017 following a recommendation included in the preliminary report delivered by consultancy Analysys Mason. The 'Telecommunication Competition Study' was commissioned by the Communications Authority of Kenya (CA) in 2016, and preliminary findings and recommendations delivered a year later.
Midiwo's proposal was opposed by the government and subsequently rejected by the parliament. In its final report presented to the CA and other stakeholders, Analysys Mason also amended its position on the proposed spin-off. (See Kenyan Authorities Drop Plans to Break Up Safaricom – Report.)
The full report, although still referred to in the press release related to the publication of the report in February 2018, seems to be unavailable.
Odhiambo's amendment has its points, but also its problems. When telecom operators plan to enter proper financial and banking services -- for example, loans, mortgages, insurance and so on -- they need to acquire separate banking licences and be subjected to a separate set of regulations. That is what MTN and Orange have been working on in countries like Nigeria. (See MWC19 Preview: 5G to the Edge, the Enterprise & Beyond and AfricaCom 2018 Day 1: The Roads, the Chase & a Monoblock Phone.)
Money transfers over mobile, on the other hand, are not banking services -- the handlers do not invest the depositors' money but merely move it from one place to another. In effect it is a digital reincarnation of a postal service, which has traditionally been under the same regulatory regime as telecom in many countries. Meanwhile, payments -- and mobile payments in particular -- are normally classified under non-banking financial services. A uniform law to demand a formal separation of all non-telecom businesses from the operators' core communication business errs on the heavy-handed side. It may also, as Joe Mucheru, the Cabinet Secretary in the Ministry of Information and Communications, said when rebutting Midiwo's earlier spin-off proposal, "punish innovation."
— Wei Shi, Site Editor, Connecting Africa