More Than 600,000 SIMs Deactivated in Kenya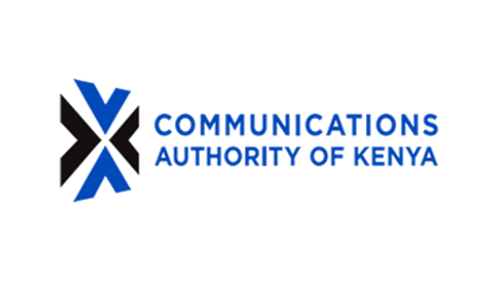 An initiative to gain more accurate insights into the mobile market in Kenya has led to the deactivation of hundreds of thousands of SIM cards. Since the regulator issued the directive in 2018, demanding that the country's mobile operators clean up their subscriber lists, Airtel has deactivated more than 580,000 SIM cards, while Telkom has deactivated more than 40,000.
In September 2018 the Communications Authority of Kenya (CA) demanded that mobile operators should switch off all SIMs not properly registered "with immediate effect." A week after the directive was issued, Airtel reported it had disconnected 584,134 SIM cards, while Telkom had removed 14,373 from its database. The latest report by Business Daily noted that a further 26,112 cards on Telkom network have been deactivated since then, taking the total reported number of deactivated SIM cards in the country to 624,619.
Safaricom, Kenya's mobile market leader, has not disconnected any SIM cards. (See Mobile Still Growing in Kenya, But So Is Fraud.)
The directive was issued after the CA conducted an audit of the effectiveness of an earlier, similar executive order issued in May. The audit found that large numbers of SIM cards had been "unregistered, partly registered, improperly/un-procedurally registered, fraudulently registered" as well as registered against multiple owners. One of the key reasons for the failure to implement the order, according CA, was that operators were not able to control their reselling agents, who often ignored the proper registration process.
Back in 2009, Mwai Kibaki, the then Kenyan president, recognised the role mobile communication was playing in facilitating terrorist activities and demanded the Communications Commission of Kenya (CCK), telecom regulator at that time, to tighten the registration regulation. Since then Kenya has repeatedly ordered operators to deactivate SIM cards that had not been properly registered. In one of these cases, in 2013, Safaricom disconnected more than 1.2 million SIMs from its network. The updated Information and Communications Act now gives the executive orders legal backing, stating that "providing incorrect information is an offence that attracts a fine Ksh.100,000 or imprisonment for six (6) months or both."
It is understandable that operators are not the most active in disconnecting SIMs: They boost market share numbers, have cost money to activate and could still generate revenues. The only upside of switching off these SIMs seems to be a short-term, mathematical boost of ARPU (average revenue per user) values.
Kenya is not the only country that has actively pursued SIM-card clearing: In Nigeria, for example, MTN was fined US$5.2 billion by the regulator in 2015 for not disconnecting improperly-registered SIM cards fast enough (though the fine was eventually reduced to $1.7 billion). (See Making MTN Great Again.)
In a more recent case, five Vodacom employees in Tanzania were arrested on a range of charges, including "allowing third parties unauthorized use of network services." They were released after Vodacom settled with a payment equivalent to $2.3 million, reported Bloomberg.
— Wei Shi, Site Editor, Connecting Africa