Making MTN Great Again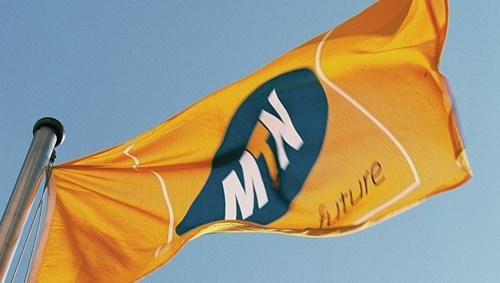 Pan-African group MTN released a tough set of results on March 2, a culmination of what Chairman Phuthuma Nhleko called the company's "most challenging year in [its] 22 year-history." Reported revenues for the
full year 2016
were 147.92 billion Rand (US$11.13 billion), flat compared with 2015, while reported EBITDA declined by 31% to R40.75 billion ($3.1 billion). Approximate free cash flow generation dropped 21% in 2015, and by a steep 64% in 2016.
This year, MTN will have a new CEO (Rob Shuter, who starts March 13), CFO, COO, CMO, M&A Head, Head of Enterprise, Head of Regulation, CEO of a key market (South Africa) and probably more, in what has been an unprecedented overhaul of its top management. (See MTN's South Africa CEO Jumps Ship, Africa's MTN Appoints Vodafone's Shuter as CEO and MTN Ignites Digital Transformation With Executive Appointments.)
The excessive fine levied by Nigerian authorities in late 2015 – a payment of $1.7 billion was eventually agreed -- has both compounded challenges and masked more fundamental strategic issues. Until the first half of 2016, MTN was largely losing ground in its second largest market, South Africa, in subscriber and revenue share terms. In Nigeria where it holds a nearly unassailable market lead, regulatory and recessionary pressures will likely push 2016 revenue to decline by about 2%.
Efforts to drive growth in other segments have yet to fully take. By our estimates, MTN's enterprise business generates less than 10% of its revenue compared with 24% at Vodacom SA, despite the fact that MTN has an arguably better mix of ICT assets outside of South Africa. Digital strategy has grown by fits and starts: Investments in e-commerce look promising, but are in a "watch and learn" phase and likely to be in cash-burn mode for some time.
All of these point to considerable challenges, which ultimately boil down to a long question: How do you turn around a business that faces substantial pressure on core revenue streams, non-conventional, lightly-regulated and highly innovative competition, substantial capital expenditure requirements with uncertain returns, impatient shareholders, rising brand distrust, governments that see you primarily as a tax piggy-bank and critically, heavy, shortsighted and sanction-focused regulation?
It is, unquestionably, a tall order.
Yet the group still has what is arguably the most compelling mix of assets in the African technology market: It has around 240 million active mobile subscribers in 21 markets and its fiber backbone and last mile network reach is among the most extensive of all pan-African operators. The company is sitting on about $2.7bn in cash and equivalents, and (2016 notwithstanding) still generates $2bn to $3bn of free cash flows every year.
The question is how it uses all these assets to transform itself in a value-accretive manner and become great again before its competitive advantages get further eroded.
In this, there are no easy options, but in a global telco marketplace facing challenges that are largely similar, others have laid out some possible blueprints. In our view, MTN will have to identify where the value lies and make hard decisions at two main levels: Which lifestyle environments to focus on (mobile, home/SME and/or enterprise/MNCs); and how deeply to move from merely enabling digital interactions in those environments to actually creating and managing content and applications.
There is no clean, cut and dried answer -- just options that run from a focus on enabling digital mobile interactions, to a more comprehensive model to enable interactions and stimulate content across all living environments. Few players can do it all -- even in the narrower African context.
It's not entirely clear what MTN wants to do, but whatever strategic approach the company opts for, a number of steps are largely inevitable, in our view:
Fix the core: A critical characteristic of telco market leaders around the world has been that they do not compromise on network quality. Neither should MTN and the perception that it has compromised on quality in some of its key markets has been arguably the most distressing development of the past five years. If fixing this requires even more capex, then so be it, because without this, any strategic moves are largely moot. In fairness, MTN has taken significant steps to address this, in South Africa in particular.
Shift the mindset from controlling everything to enabling everything: Tier 1 telcos are notoriously insular, even more so in Africa. They are big, have the biggest (and typically, the best) networks, and are used to doing it all themselves, a mindset bequeathed from an era where building value meant controlling the near-entirety of the value chain. This approach has been a critical driver of 40%-50% EBITDA margins, but it will not survive the age of the Internet.

At a time when the Internet has decentralized everything, the telco can no longer control everything -- but it can enable everything. In this, the focus must be on creating platforms -- models that allow a communications service provider to get a 10%-20% share from millions of small interactions, rather than a 70% share from several thousands of equally small transactions. This means being more flexible to partnerships and opening up more aggressively to application developers. There are examples of this in MTN's own African backyard, from Safaricom to Orange.
Reduce exposure from revenue lines that regulators can easily impact: African regulatory and tax pressure has been unrelenting during the past three years. We expect it to get worse. Governments need more cash, and adopting a 'control and sanction' stance is practically easier and more popular than developing and executing an effective, long term sectoral strategy. MTN can certainly work to build better relationships with governments and regulators, but fundamentally, adverse regulation is now just a cost of doing business. Reducing revenue and margin exposure from basic voice and data connectivity is therefore critical. Platforms are less easily taxable in isolation, in a way that would not damage entire pans of the economy beyond just telecoms.
Finally, tell investors to back off or get off the train: MTN has unquestionably been great for investors. But the type of decision it now has to make will require capital, patience and substantial room for execution. Turning around the business in these conditions is tough enough -- doing it under the quarterly "show-me-the-EBITDA" glare of the market, while protecting margins and using much of the cash for dividends and share buybacks, is damn near impossible and will require no small amount of fortitude.

– Guy Zibi, Principal, Xalam Analytics