Facebook to Build Subsea Cable Around Africa – Report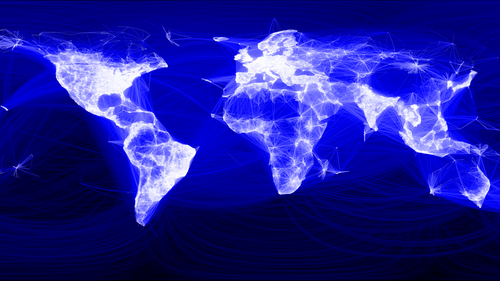 Facebook has entered negotiations with partners and governments to build undersea cables encircling Africa and connecting landing ports on the eastern, western, and the Mediterranean coasts, the
Wall Street Journal has reported
(subscription required).
The project, dubbed "Simba," will be carried out in three stages, though the exact routes and landing stations are still in flux, according to sources cited by the WSJ. Industry experts told the paper that the project could cost up to US$1 billion to build.
Facebook would not comment on the case, saying the company would look all over the world when considering subsea cable routes. It is not clear which partners Facebook would work with for the Simba project, but the social network giant has invested in undersea cables over the years, more often joining consortia with other Internet heavyweights and telcos.
Bringing more people online and reducing the cost of communication has been a key part of Facebook's overall strategy, which includes backing for the Telecom Infra Project (TIP), and the "free" Express Wi-Fi initiative it has launched in countries including Nigeria, Nigeria, Tanzania and Indonesia. In addition to helping grow its business in Africa, building private infrastructure can also help reduce the cost for Facebook to lease capacity from telcos.
To put the amount of data Facebook generates into perspective, the traffic generated by the more than 2 billion users on the social network and its other platforms (such as WhatsApp) is only a fraction of the machine-to-machine traffic between its data centers, as Facebook executive Najam Ahmad told Wired magazine.
Other recent examples of subsea cable networks in which Facebook has invested include the 6,600km transatlantic MAREA cable linking Virginia Beach in the US to Bilbao in Spain, jointly funded by Microsoft and Facebook, which was completed in September 2017. It entered operation in February 2018 and is run by Telxius, a subsidiary of Spanish telco Telefónica.
Facebook has also been involved in other subsea cable projects around the world to help create a global dedicated network, including: AEConnect linking Shirley, in New York and Killala, Ireland, then extended to London; Pacific Light Cable Network (PLCN) linking Los Angeles to Hong Kong via Luzon in The Philippines; and the Jupiter Cable System that, with five fiber pairs, will connect Maruyama and Shima in Japan, and Daet in The Philippines, with Los Angeles in the US when it is completed in 2020 and may possibly also include a connecting node in Oregon.
Facebook was also one of the 12 members of the consortium that built the Asia-Pacific Gateway (APG) cable system linking eight countries and regions in the Asia-Pacific region including China, Hong Kong, Japan, Korea, Malaysia, Singapore, Taiwan and Vietnam.
— Wei Shi, Site Editor, Connecting Africa