New Twist to the Airtel/Telkom Merger Saga in Kenya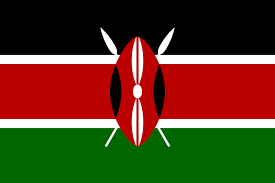 Just when it looked the dust has finally settled on the
merger of Telkom and Airtel
, a Kenyan Parliamentary committee hit the brakes and demanded clarifications from relevant government agencies and businesses on the details of the deal. Some members of parliament suggested it was a scandal, involving the sale of state assets on the cheap, local publication Business Daily
reported
.
Back in 2014, the Public Investment Committee (PIC) delivered a Special Report on the privatisation, recapitalisation and restructuring of Telkom Kenya's balance sheet. The report was adopted by the parliament in 2015.The National Assembly Implementation Committee, which is responsible for overseeing the implementation of parliamentary decisions, is now challenging why this report has never been put into implementation. This implies the merger deal was not subject to adequate scrutiny, especially related to pricing.
The question on pricing traces back to the privatisation of Telkom Kenya in December 2007, when the then France Telecom (now Orange) acquired a 51% stake for Sh26 billion. The PIC report declared that "the basis of the value of Sh50.98 billion that was used at the time of privatisation of TKL is not known and has never been made public."
Telkom is now 60% owned by the UK-based private equity Helios Investment Partners, while the rest is owned by the Kenyan government. Telkom will be a minority shareholder in the proposed merger, with the option of holding up to 49% of the combined company: That means the government's stake will be further reduced to a maximum 20% holding in the new company.
In the mobile segment, Airtel-Telkom, as the new company is set to be called, is expected to mount more serious competition against Safaricom, which leads the market by serving more than two thirds of Kenya's mobile subscribers.
"We have no problem with the competition. All the committee wants is that things should be done above board. It is our firm belief that some people want to use this merger to take over Telkom Kenya in exchange of nothing," said Godfrey Osotsi MP, the vice- chair of the Implementation Committee. "We are handling the matter. We have invited all those mentioned in the report and the implementing agencies to establish the status of the implementation of the report. We want to know from these agencies why the report has never been implemented."
The public sector agencies that will appear at the committee hearings include the National Treasury, Ethics and Anti-Corruption Commission Headquarters (EACC), State Law office, Communications Authority of Kenya (CA) and the Ministry of ICT. Telkom will also present its case.
Pricing public assets for privatisation has never been an easy task. Numerous researches have been done to look at the rights and wrongs of the privatisation cases from the UK 's Thatcher years to those in post-Soviet Russia under Yeltsin (which gave the world the first Russian oligarchs), to the more successful cases in Czechoslovakia.
Despite the different outcome, not much agreement has been reached between economists on how to do it properly.
— Wei Shi, Site Editor, Connecting Africa