Orange Unveils $20 KaiOS Smart Feature Phones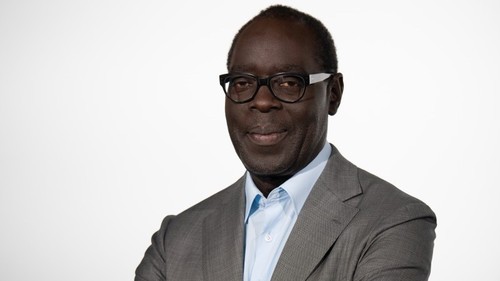 BARCELONA -- MWC19 -- Orange is bringing a US$20 smart feature phone called Sanza to three African markets from April and plans to take the device into 13 more markets in the future.
The 3G-capable smart feature phone will first come to Mali, Burkina Faso and Côte d'Ivoire in April with 13 more Orange markets to follow, KaiOS and Orange announced at World Mobile Congress 2019.
After first being announced by Orange in AfricaCom last November, the collaboration with KaiOS is coming to fruition in the shape of Sanza, a monoblock phone with 3G connectivity. The phone will be priced starting at $20 with Orange service packages, which implies that Orange will subsidise the device.
The product is built on SC7731EF, a UNISOC designed chipset. The operating system and chipset partnership between KaiOS and UNISOC was previously announced at AfricaCom, when both companies, together with China Mobile, attended a launch event hosted by MTN. The battery life is said to last up to 5 days on one charge.
The Sanza will come with Orange services including Orange Money and My Orange, the operator application to help users monitor their usage balance. It will also have Twitter, Facebook, YouTube, Google Search and Google Maps pre-installed.
"Sanza is a concrete proof of the capacity of Orange to be a key player of digital inclusion in Africa and the Middle-East," said Alioune Ndiaye, CEO of Orange Middle East and Africa. "With its access to Internet with the voice and its attractive price around $20, I have the conviction that this 3G phone, and soon 4G, is a powerful lever to develop the access to internet for all in Africa."
Ndiaye highlighted the voice activation capabilities of Google Assistant, which will also be enabled on the phone. Users can access information and applications on the device by voice command, therefore overcoming language and literacy challenges. Google Assistant can support multiple French and English accents, and the search results will be read out in the local accent too. Other languages will be enabled when the phone is launched in markets with different primary languages. The phone menu can be set in Arabic, Swahili, Portuguese, English and French.
"Our mission is to help close the digital divide by bringing mobile connectivity to the billions of people without Internet in emerging markets, as well as providing those in established markets with an alternative to smartphones," said Sebastien Codeville, CEO of KaiOS Technologies. "The Sanza by Orange marks an important milestone in fulfilling this mission, as it's bound to be successful in Africa with its attractive price point, great features, and the strong presence of Orange in the region."
It has been a busy week for KaiOS. In addition to Orange, the company has also jointly launched a 4G-capable product with dual-SIM support with Ooredoo, the regional telecom operator active in Middle East, North Africa and South-east Asia. The product will first be sold in Qatar in the second quarter of this year, though the operator is yet to finalise its choice of the design, KaiOS told Connecting Africa. No selling price information has been disclosed.
A week ago, KaiOS announced that six regional channel partners in Africa signed on to bring a similar 4G phone to a handful of African markets from Q2 this year. It looks that KaiOS and its partners are aiming to elevate the smart feature phone market in Africa to 4G phones, which account for 90% of the total volumes shipped on the operating system, the company told Connecting Africa.
— Wei Shi, Site Editor, Connecting Africa