A Strong Position in Africa is Ever Critical for Huawei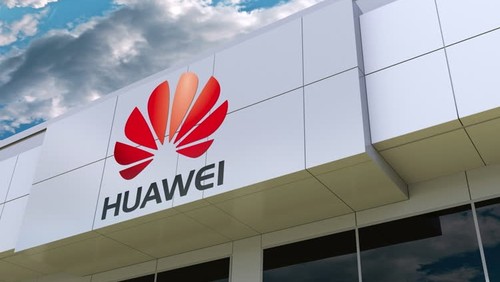 With Huawei, now tarnished as an alleged security risk by an increasing number of governments, under fire in multiple market around the world, its role in the African communications networking sector is now coming under scrutiny.
In particular, the indictments brought against Huawei by the US authorities have added extra urgency for telecoms industry stakeholders in Africa to assess the possible ramifications for their strategies, as well as to remain vigilant to the constant changes in the global markets.
The US Department of Justice (DoJ) has announced that it is formally launching criminal charges against Huawei and its executives at two US courts for a series of violations of US laws. The charges fall into two categories: Attempted stealing of trade secrets; and, more seriously, bank frauds related to business in Iran.
Despite the fact that Huawei never managed to crack the US market, the indictments will have implications in the global markets, including the African markets. Specifically, if found guilty, Huawei could lose access to US-made technology components that it uses in its products. Thanks to the success of its own R&D, Huawei is less reliant on US suppliers than its Chinese peer ZTE, but it would still suffer if it wasn't able to buy chipsets, subsystems and software code from US partners such as Qualcomm, NeoPhotonics and Lumentum: This would particularly have an impact for its 3G and 4G lines of business, which are of course prevalent in African markets, as well as its optical transport portfolio. (See Huawei Hits Out at DoJ Amid Global Backlash.)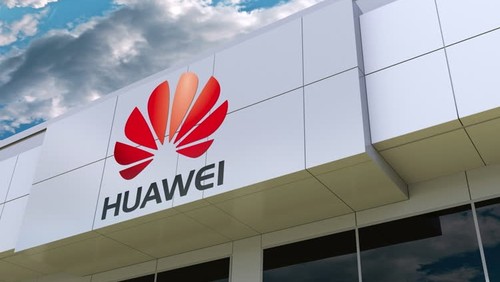 Huawei has helped to build about 70% of the 4G networks in Africa, as well as a large number of 3G networks, according to a Huawei executive who was quoted by The Epoch Times in 2016.
With most of the big mature markets shutting doors, Huawei, more than ever before, needs to rely on its home market of China as well as to defend its strong position in the emerging markets, including its dominance in Africa, to maintain its market position and even drive further growth.
Huawei has a number of strengths that will help it:
Its network systems and associated professional services are viewed by operators, including those in mature markets, as providing value for money and is almost the default solution for operators that wish to roll out services in a cost-effective way. Huawei does not shy from blowing its own trumpet either: "A large number of network customers globally have indicated they want Huawei. We are currently the market leader with the best equipment for faster and more cost-effective upgrades to 5G and will remain so for a while to come," it said in a statement following the DoJ announcement.
Another strength is its diversified asset portfolio, including its handset business, which is doing well both in China and globally (with the exception of the US). It is also competing in the transport business including the undersea network building. (See Huawei Marine Completes SAIL Subsea Network Build.)
Probably most importantly for Huawei in Africa is its long-established relations with its customers cultivated over two decades, and its continued commitment to invest in the region. It has recently launched Huawei Cloud in South Africa, recognising the country as a key market, and committed to spending $2 billion over the next five years to improve software engineering capabilities and to maintain cyber security standards in Africa. (See Huawei Unveils Cloud Computing Service in South Africa.)

However, there are also factors playing against Huawei in Africa. One is that some of the main operators in Africa are either owned or controlled by global heavyweights. Orange has clarified to Light Reading that its decision to ban Huawei from supplying 5G equipment was made "in the context of France," meaning the Orange subsidiaries in Africa will not be covered by the policy. But it is less clear with Vodafone, if its recent decision to halt 5G core network developments with Huawei is restricted to Europe -- hence the uncertainty over Vodacom. (See Eurobites: Vodafone Presses 'Pause' Button on Huawei Gear.)

Security is also a tricky issue. Despite this being the basis for the US lobby on its allies to ban Huawei, the accusation that Huawei poses a threat to national security is not included in the DoJís list of charges -- perhaps because it does not want the outside world to know what it already knows. Huawei's South Africa office hastened to reassure its customers that "Huawei continuously collaborates with operators, government, and regulators in South Africa and the continent to ensure end-to-end cyber security solutions tailored for our customers. Huawei has a 20-year track record of doing business in Africa, we've had no security breaches here or in the rest of the world to date."

It may wish that its partners have forgotten the data leaking case at the African Union headquarters, investigated and reported by Le Monde. Although the paper did not name the supplier of the IT and communication equipment at the Addis Ababa office, Huawei proudly listed AU as a success story.

In a recent joint media interview, the founder of Huawei brushed aside a question on the case by the journalist from the Financial Times, claiming "the breach of equipment used by the African Union, it had nothing to do with Huawei," though he did not deny the beach had actually happened. Huawei's role therefore might be implicated in two scenarios: Either it played a part in secretly transferring the data but was legally bound to remain silent; or it was ignorant to the fact that the system had been compromised for five years. In either case, Huawei's reputation for security could be tarnished.

ó Wei Shi, Site Editor, Connecting Africa