Huawei Marine Completes SAIL Subsea Network Build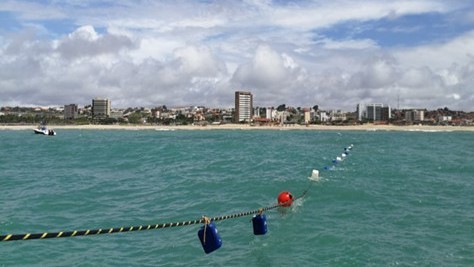 Huawei Marine Networks, the submarine network construction arm of the giant Chinese telecoms vendor Huawei Technologies, has announced that it has
completed the installation project
for subsea network consortium South Atlantic Inter Link (SAIL).
The cable runs close to 6,000 km between Kribi in Cameroon and Fortaleza in Brazil and, according to Huawei Marine Networks, is the first network to directly link Africa and Latin America.
The project, which began in 2016, was jointly funded by China Unicom subsidiary China Unicom do Brasil Telecomunicacoes and Cameroon Telecommunications (Camtel). Huawei Marine Networks built the undersea connection using 100G DWDM transmission technology with a design capacity of 32 Tbit/s, using a 4-fiber pair configuration. The lifespan of the cables is planned to be 25 years.
The fiber network will help support the growing demand for Internet traffic in Africa, which is being driven by the ever-greater use of 3G and 4G mobile broadband connections , as well as fixed and fixed wireless access. (See Most of Sub-Saharan Africa Will Be on Mobile Grid by 2025: GSMA.)
"Today, Cameroon uses about 60 gigabits per second, making us to browse 400 times slower than when we will be at 32 terabits per second," said Pierre Paul Njonga, Coordinator of Cameroon's National Broadband Network II Programme.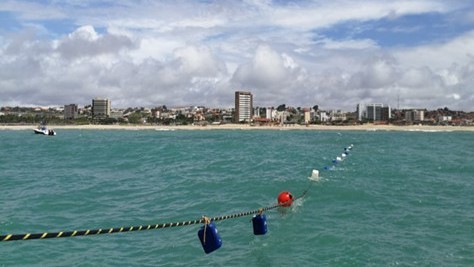 Additionally, with yet another high-capacity intercontinental transport network in place, the global webscale companies such as Amazon, Microsoft Google and others are more likely to further invest in data center infrastructure in Africa, which will further support the local economy. (See Vodacom, Microsoft Launch Azure Cloud Services and Liquid Strikes Microsoft Deal, Targets Cloud Dominance in Africa.)
Kribi is becoming a popular landing point for subsea networks: It already hosting one end of the Nigeria-Cameroon Submarine Cable System (NCSCS), with Lagos hosting the other end. It is also likely to be the starting point of a new cable network to link Cameroon with Europe.
— Wei Shi, Site Editor, Connecting Africa