EIB Commits €495M to Developing Africa's Infrastructure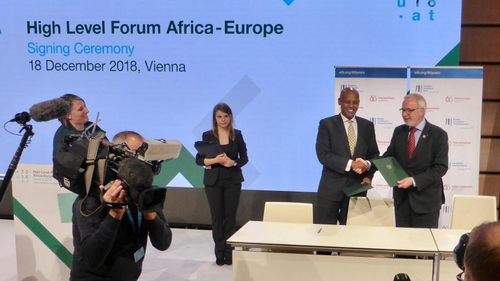 The European Investment Bank has committed €495 million (US$563 million) to three mega projects in Africa to improve broadband access, public transport, and access to electricity.
An agreement to provide the funding was signed at the recent Africa‑Europe High‑Level Forum in Vienna by Dr. Werner Hoyer, President of the EIB, and the public and private sector dignitaries from the African nations that will benefit from the investments.
The projects include: upgrading the metro service in Cairo; supporting the new electricity interconnector to provide reliable access to renewable energy for rural population in Guinea and Mali; and a €15.4 million commitment to back private investments to provide broadband access to the Internet in East Africa.
"New investment is crucial to unlock economic opportunities, improve lives and tackle the impact of a changing climate. As the EU Bank, the European Investment Bank is committed to ensuring the sustainable development goals can be achieved in Africa," said Hoyer. "Sustainable transport, clean energy and communications networks are shared challenges for Europe and Africa. Working together we can improve the lives of millions. The three projects signed today are more evidence of this."
The funds will help deliver a fibre optic network in East Africa, which is being deployed by the Bandwidth and Cloud Services Group (BSC Group), a private company based in Nairobi. With the EIB loan, 4,850km fibre optic network will be built in the next two years, including 3,850 km of terrestrial fibre cable and 1,000 km of submarine cable in Lake Tanganyika and Lake Albert. When it becomes operational, an estimated 9 million people in Kenya, Rwanda, Uganda, Zambia, and the Democratic republic of Congo will be able to access broadband connections, which, the EIB hopes, will enable access to financial services, mobile health and education services, and agricultural information, including commodity prices and weather alerts.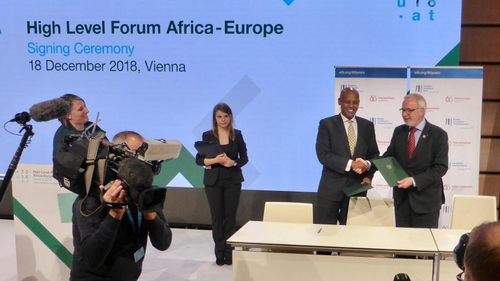 This is in line with the recommendations by Ovum, which earlier in the year urged operators and governments in Africa to prioritise making broadband more accessible to consumers and businesses on the continent, as high-speed data connectivity holds the key to digital services. (See Africa's Digital Future Looks Bright: Ovum .)
Commenting on the EIB's support for the project, Ambroise Fayolle, EIB's Vice President said: "Fibre optics will enable the deployment of digital services in a region of Africa that is hungry for such opportunities. We're glad that our financing can play an enabling role to improve the access to services, information and communication for so many people across the region."
"We are thrilled to have EIB as our partner in expanding our fibre network, which will accelerate Internet adoption and bridge the connectivity gap. Through the EIB's support, we will be able to fulfil our mission to serve as a premier carrier-neutral wholesale provider enabling telecommunications operators to better serve highly-populated areas and underserved users on the continent," added Yonas Maru, Managing Director of BCS Group (pictured).
Based in Luxembourg, the EIU is the EU's non-profit lending institution. As a "policy-driven bank," the EIU has funded projects in about 150 countries, to support the EU's external cooperation and development policies by encouraging private sector development, infrastructure development, security of energy supply and environmental sustainability.
— Wei Shi, Site Editor, Connecting Africa