MTN, Orange Forge Mobile Money Interop Deal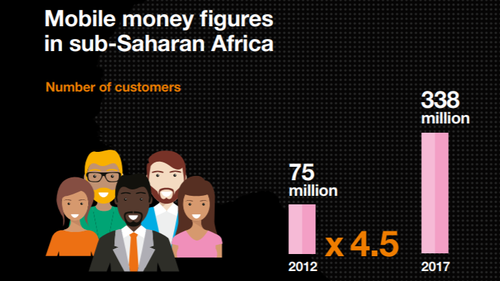 Orange and MTN have announced a joint venture called Mowali -- short for 'mobile wallet interoperability' -- that will enable people to "send money between mobile money accounts issued by any mobile money provider, in real time."
The two operators are among the largest and most influential mobile finance players on the continent, claiming more than 100 million mobile money accounts in 22 sub-Saharan countries between them. At the recent AfricaCom event, MTN announced it would expand its Mobile Money service to Nigeria as well as re-enter the South African mobile finance market, while its partner offers its Orange Money service in 17 countries. (See AfricaCom 2018 Day 1: The Roads, the Chase & a Monoblock Phone.)
But the two companies have stressed that this is not just about interoperability between their services, but a move that "enables money to circulate freely between mobile money accounts from any operators in all countries... Mowali is ready to enable interoperability between digital financial service providers beyond MTN and Orange operations and markets, to support the existing 338 million mobile money accounts in Africa."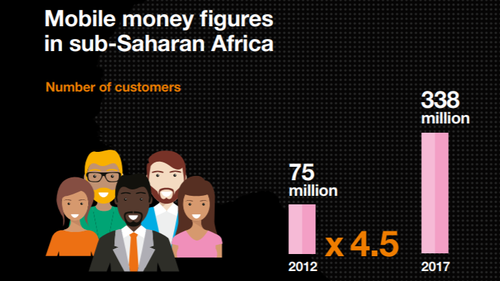 "By providing full interoperability between platforms, Mowali will provide an important step forward that will allow mobile money to become a universal means of payment in Africa. Increasing financial inclusion through the use of digital technology is an essential element in furthering the economic development of Africa, particularly for more isolated communities," stated Stéphane Richard, Chairman & CEO of Orange in an official statement about the venture.
"This solution embodies Orange's ambition to be a leading player in the digital transformation of the continent. By joining forces with another of Africa's market leaders, MTN, we aim to accelerate the pace of this transformation in a way that will change the lives of our customers by providing them with simpler, safer and more advantageous services."
Rob Shuter, Group President and CEO of MTN, noted: "One of MTN's goals is to accelerate the penetration of mobile financial service in Africa -- Mowali is one such vehicle that will help us achieve that objective. Furthermore, co-operation and partnerships that help us accelerate the pace of development and overcome some of the scale, scope and complexity of challenges that society faces are key," he stated. "This partnership with Orange is therefore an important step in helping us play a meaningful role in supporting the United Nations' Sustainable Development Goals related to eliminating extreme poverty and enhancing socio-economic development in the markets we operate in and beyond. Thus giving our customers access to a bright, digital future."
Mobile money has provided (limited) financial services to the unbanked population in many African markets for years, but interoperability between the many different services has long been a thorny issue. Previous efforts have sought to address the issue, though in a unilateral way: For example in 2015, Vodafone and MTN agreed a deal to enable international remittances between M-Pesa customers in Kenya, Tanzania, Democratic Republic of Congo and Mozambique, and MTN Mobile Money customers in Uganda, Rwanda and Zambia. What's different with Mowali is that it will act as digital payment infrastructure that connects any financial service provider and their mobile money customers across a single platform: The partners say Mowali will function "as an industry utility, open to any mobile money provider in Africa, including banks, money transfer operators and other financial service providers."
This will put pressure on Africa's other two leading mobile operators and mobile money service providers, Vodacom and Airtel, to participate and extend the reach of their respective services. On the other hand, with MTN and Orange being both the 'issuing banks' and the co-owners of the platform, other potential participants might have concerns on whether they would be treated equally. No information on fees, either for the consumers or for participating operators, has been disclosed.
The joint venture has attracted the support of mobile industry organisation GSMA as well as the Bill & Melinda Gates Foundation. Indeed, the message from the Gates Foundation was a thinly veiled call for action to Vodacom and Airtel: Kosta Peric, its deputy director of Financial Services for the Poor, stated: "With Mowali, Orange and MTN deliver a solution that will enable them, and other companies, to scale digital financial services across Africa."
We can expect more active participation by the mobile operators in financial and banking services in Africa. Both MTN and Orange have announced that they would apply for banking licences in a number of African countries so that they can offer services such as loans and insurance.
— Wei Shi, Site Editor, Connecting Africa