Orange Hails Africa Recovery, Expects Margin Growth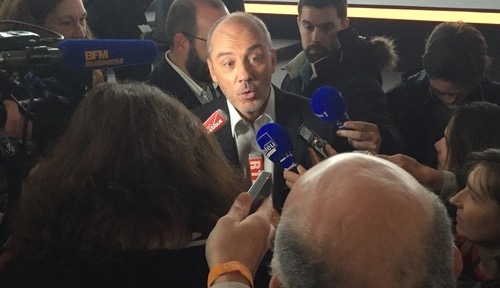 Orange has heralded an uptick in sales across its operations in Africa and the Middle East during the latter stages of 2017 and expressed confidence that revenues and earnings will continue to improve this year.
The operator, which maintains networks in 19 African countries, witnessed a sales slowdown in 2016, when its revenues across Africa and the Middle East grew just 2.6% and EBITDA shrank 1%. Both sales and EBITDA had risen about 5% in 2015. (See Orange's Africa Targets in Doubt After Sales Slowdown.)
But results published Wednesday morning showed a marked improvement in 2017. On a comparable basis, full-year sales were up 3%, to about €5 billion (US$6.2 billion), while adjusted EBITDA rose 7%, to €1.6 billion ($2 billion).
Encouragingly, the sales growth rate was even higher in the final quarter of 2017, at 5.7%, thanks to faster growth in Morocco and Egypt and a return to growth in the Democratic Republic of Congo.
"We had outstanding growth last quarter and we are confident in the trends of revenues and EBITDA for this year," said Stephane Richard, Orange's CEO, during an earnings call with analysts earlier today. "The first weeks [of 2018] are still very positive and there is no reason to think this should change in the short term."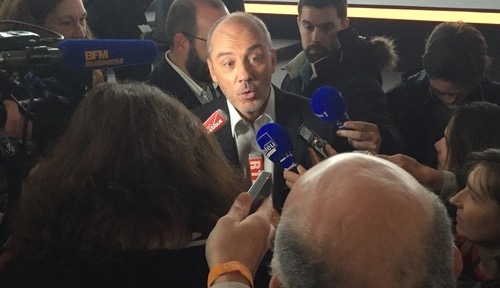 Orange (NYSE: FTE) struggled in 2016 partly because of new African regulations to do with the "verification of customer identities." Those triggered what Orange called an "unprecedented" level of customer disconnections in 2016. Although the operator picked up 7.2 million customers in the last three months of the year -- giving it 120.7 million in total -- most of the new additions came from the consolidation of businesses that Orange had acquired in Burkina Faso and Sierra Leone.
The company also had to contend with a devaluation of the Egyptian pound and a deterioration of the local economy in the Democratic Republic of Congo.
Despite these difficulties, Orange claimed in March last year to have dealt with requirements regarding the identification of customers and said its customer base was "growing again." It also flagged growth in revenues from mobile money and other data services.
Orange ended 2017 with 130.5 million mobile customers across Africa and Middle East, an increase of 9.9 million, or 8.2%, year-on-year. Orange Money had 36.9 million customers and an active user base of 12.1 million at the end of December 2017.
Sustaining the rate of revenue growth in saturated voice markets will not be easy, and the Democratic Republic of Congo is ravaged by a conflict that appears to be getting worse. Elsewhere, the challenge for Orange, as well as other regional telcos, will be to make the transition from a predominantly voice business to one that relies more heavily on data services for sales growth.
On the earnings front, there is room for more optimism. In 2015, Orange unveiled plans for a "mutualization" of costs in Africa that would partly entail monitoring networks in ten African markets from facilities in Dakar (Senegal) and Abidjan (Cote d'Ivoire). (See Orange Aims for 20% Sales Growth in Africa.)
The aim was to reduce indirect costs, which had been climbing as revenues had grown.
The mutualization initiative is now bolstering profitability, said Richard. "We are confident about margin improvement due to in-depth work implemented in African operations aimed at efficiency and the mutualization of some costs," he told analysts. "This will provide additional benefits on margin improvement [in 2018]."
Richard also played down the likelihood of takeover deals that would take Orange into new African markets. "Our M&A strategy is clearly to focus on in-market consolidation when available and especially on growing in the B2B area and diversification into new services," he said. "We are not focusing on footprint expansion in telecom."
— Iain Morris, News Editor, Light Reading, for Connecting Africa.