Safaricom to Create Another 300 Customer Care Jobs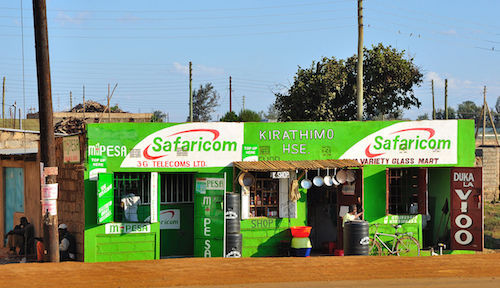 Kenya's Safaricom is to boost its workforce with the recruitment of another 300 customer care staff this year, saying the plans will reduce the pressure on existing employees and reduce call-waiting times for customers.
The 300 jobs will be in addition to 600 roles that Safaricom Ltd. last year said it would create at its primary call center in Nairobi, with both initiatives forming part of a two-year initiative to overhaul customer care.
Including 344 contractors, the Kenyan telco had a total of 4,602 employees in 2016, according to its annual report for that year.
It appears that staff recruited under the latest plans will be based at a new facility, although the company did not indicate whether this would be in Nairobi or elsewhere.
"The planned customer care center will ease pressure on our existing center -- already the biggest in the region -- even as it provides more employment opportunities," said Bob Collymore, Safaricom's CEO, in a company statement.
In a clear effort to improve local support facilities, Safaricom has also commissioned 135 customer care desks across Kenya during the past year, giving customers easier access to important services, the company revealed.
"We are progressively examining how we can improve the customer's experience on our network," said Bob Collymore, Safaricom's CEO, in a company statement. "The additional staff should help decrease call waiting times at the call center, while the mobile care desks will ensure that more customers have enhanced access to the right services."
Safaricom is also investing in "intelligent solutions" that will help it to better understand customer needs, said Collymore, without providing more details.
While Safaricom is on a fresh recruitment drive, telcos in other parts of the world have acknowledged that ongoing investment in automation and artificial intelligence systems will have an impact on customer care staff numbers.
— Iain Morris, News Editor, Light Reading