Latest TIP Product? A Basestation That Looks Good for Africa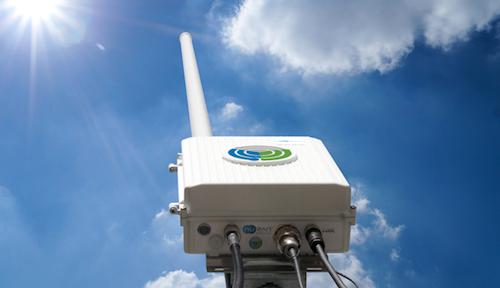 A new open source basestation has emerged from Facebook's Telecom Infra Project (TIP) and could help to lower the cost of building wireless networks in smaller African communities that are still off the cellular map.
The OC-2G basestation is the latest innovation from TIP's OpenCellular working group, whose aim is to develop wireless access technologies on open source principles.
That means that instead of selling proprietary technologies, or generating royalties from intellectual property used in new products, companies share their knowhow and expertise on a royalty-free basis.
The main company behind the OC-2G appears to be a specialized Canadian network equipment supplier called NuRAN Wireless, which is playing an instrumental role within the OpenCellular working group.
Having designed and developed the OC-2G, NuRAN will make the basestation hardware available to the OpenCellular group, whose other members include infrastructure and service provider giants such as Cisco Systems Inc. (Nasdaq: CSCO), Intel Corp. (Nasdaq: INTC), Nokia Corp. (NYSE: NOK) and Telefónica .
But it will separately integrate the OC-2G with its own proprietary software stack and basestation controller: That complete radio access network solution will be aimed at operators that want to expand into communities of between 400 and 1,500 people.
Few technical details about the OC-2G are available, but the branding suggests it is not designed to support high-speed data services. NuRAN says the basestation will bring "voice and data connectivity profitably to even the smallest of communities."
The plan is to deliver pre-production units of the OC-2G in August and to have production platforms ready by October.
The approach shows how vendors are attempting to use open source approaches to unlock new and potentially profitable business opportunities.
The idea of "open sourcing" technologies has encountered resistance from some players, which have argued that it undermines the value of their technology investments and could even drive them out of business. (See Facebook Takes TIP in New Direction as Investors Doubt Open Source Payback and Open Sores: Are Telcos on a Collision Course With Vendors?)
However, because the OC-2G is aimed at "greenfield" sites that currently lack infrastructure, those same companies might see it differently.
NuRAN says the new basestation design complements the OC-SDR, a software-defined radio product that TIP unveiled in November last year. It expects to provide trial units of the OC-SDR to "early adopters" in July.
From NuRAN's perspective, the OC-2G also aligns neatly with the company's own LiteCell 1.5, a basestation that is aimed at bigger communities of between 1,500 and 20,000 people.
NuRAN is also working on a TIP-backed 4G basestation called the OC-LTE in collaboration with chipmaker Cavium Inc. (Nasdaq: CAVM) and test-and-measurement specialist Keysite Technologies , both of which are OpenCellular members. Trial units of that product are expected to become available in the third quarter.
NuRAN has already had some success in Africa, recently securing a $4 million order from a unnamed Tier 1 operator in the region that plans to deploy "hundreds of its [LiteCell 1.5] rural basestations," according to a press release.
Reporting its first-quarter results in March, NuRAN said that its revenues had dropped by about 30% compared with the year-earlier quarter, to about $1.1 million.
It blamed the fall on a strategic shift, explaining that it was moving from a "white label" sales model to one in which it would generate revenues from warranty and hardware and software maintenance.
The company's gross margin remained unchanged at about 50% of revenues but its net loss widened dramatically to $820,630, from $198,799 in the year-earlier period.
Nuran said this was mainly down to fees related to a private placement last year as well as an anticipated increase in sales and marketing expenses.
The strategic shift seems to fit with the company's embrace of open source principles, although NuRAN is still promoting its software stack and other elements of its solution as "proprietary" technology.
Facebook launched TIP in early 2016 in an effort to spur innovation and lower costs in the network equipment market. (See Facebook TIPs Telcos Towards Open Source Networks.)
The company's ulterior motive, according to market watchers, is to bring Internet connectivity to underserved communities and drive more users toward its range of online services.
— Iain Morris,
, News Editor, Light Reading