Botswana's BTC Gets 4G Wooden Spoon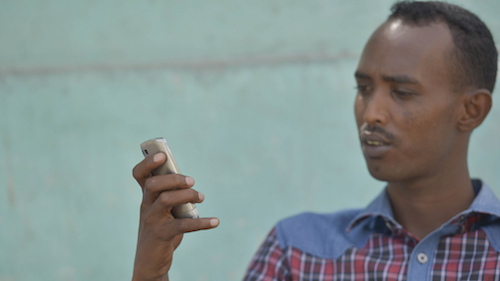 Botswana's telecom incumbent, BTC, has lumbered into the 4G market about two years later than bigger rivals Mascom and Orange.
Several local news sites are carrying reports about the launch of the high-speed mobile technology, although details are thin.
According to a story in Weekendpost, which appears to be a regurgitated press release (unavailable on BTC's website), Botswana Telecommunications Corp. claims that its 4G service is faster and more widely available than either Mascom's or Orange's.
"We are proud to bring to the market the fastest network connectivity with 4G as we further improve telecommunications accessibility for Botswana," said Anthony Masunga, BTC's managing director, as quoted in the story. "We have tested and retested our network capability to ensure that we have a robust service that can connect customers from over 95 sites; the widest coverage in the country."
What 95 sites means in terms of coverage is unclear, although BTC had only 56 2G sites and 81 3G sites across the entire country last year, according to its 2015/2016 annual report.
Shedding further light on its mobile network plans in that report, BTC said it would roll out another 41 2G and 70 3G sites by March 2017, as well as 105 4G sites. It also promised to spend about 90 million Botswanan Pula ($8.42 million) -- around 6% of annual revenues -- on 4G and 3G rollout activities.
While Botswana is of comparable geographical size to France -- where incumbent Orange was reported to have about 8,700 4G sites in the market last year -- it has a population of little more than 2 million next to France's nearly 70 million.
Moreover, 4G coverage statistics from Mascom and Orange (NYSE: FTE) are not readily available.
What is clear is that BTC remains a long way behind its two mobile rivals on the commercial front. According to a regulatory report about the Botswana telecom market in 2016, BTC had just 15% of mobile customers in March, with Mascom on 53% and Orange serving 32%. BTC also appeared to have lost a percentage point in mobile market share to Mascom in the preceding 12 months.
The regulatory data shows that Botswana gained about half a million mobile customers, including 170,000 mobile broadband subscribers, in the four years to March 2016.
When it came to the mobile broadband performance of individual operators, Mascom led the market on take-up, gaining an impressive 110,000 customers over that four-year period. And despite its 4G tardiness and overall lag, BTC picked up about 56,000 mobile broadband customers, with Orange managing just 5,000 net additions.
Because they include subscribers accessing the mobile Internet on older technologies such as GPRS and EDGE, the regulatory statistics may be slightly misleading, implying there is a much stronger appetite for higher-speed offerings than is probably the case.
The average BTC customer was spending about BWP89 ($8.32) per month on mobile services in the 2015/16 financial year.
BTC's revenues grew just 0.4% that year, to around BWP1.49 billion ($139 million), but the operator claims mobile revenues were up 12% and accounted for about 32.5% of the total figure.
— Iain Morris,

, News Editor, Light Reading