Sudatel Joins Zain in Sudan's 4G Market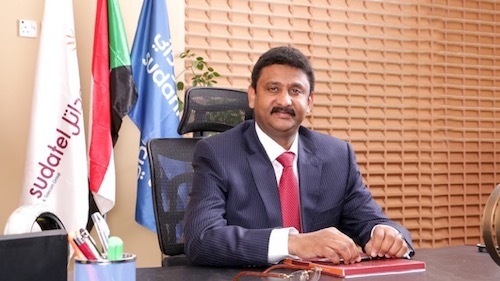 Sudanese telecom incumbent Sudatel has launched a 4G service for customers in its domestic market, the operator revealed earlier today.
While few details are currently available about the 4G launch, Sudatel says it is offering tariffs for both prepaid and postpaid customers "including affordable bundles for low-income customers." The operator also claims to have customers on the 4G network already.
The move comes about a year after mobile market leader Zain, the local subsidiary of Kuwait's Zain Group , launched Sudan's first 4G service, promising at the time that its network would cover about 20% of the population by the end of 2016.
That target seems to have been easily beaten, however, with Zain claiming to have reached about 30% of the population in its 2016 annual report.
Zain's 4G progress sets a high bar for Sudatel, which has been comparatively coy about its own 4G coverage targets and details of current availability. In its statement, Sudatel said it would expand 4G coverage to major cities and towns throughout Sudan over the course of 2017, without naming those communities.
"We have invested a significant amount in our 4G networks as we know that fast and reliable telecom infrastructure will help our country's economic development," said Tarig Hamza Zainelabdin, Sudatel's CEO, in a company statement.
Despite the fanfare, there seems unlikely to be a big appetite for higher-speed mobile services among Sudanese consumers.
While Sudatel has yet to report earnings for 2016, the percentage of revenues that came from data offerings, including fixed-line services, rose from 10% in 2014 to just 13% in 2015, said the operator in its 2015 annual report.
Moreover, the average Sudatel customer spends as little as $2.7 each month, with 97% of subscribers on lower-cost prepaid packages.
Zain also generated about 13% of revenues from data services in 2016 -- although it lacks Sudatel's fixed-line presence.
Even so, Sudatel continues to regard the data services opportunity "as one of the main areas of growth in the future." And operators across the African continent are channeling more resources into their data businesses now that old-fashioned voice and messaging services offer such little scope for a sales increase.
But the rollout of better-performing data networks comes with risks: Telcos in other parts of Africa have blamed the take-up of Internet telephony and messaging applications for a decline in revenues from traditional offerings.
In some markets, the availability of low-cost data packages has even allowed customers to slash spending by taking advantage of an Internet service, like WhatsApp or Viber, and cutting back on usage of standard voice and messaging features.
Because so many of Sudatel's customers are on prepaid deals, and only pay for telco services when they actually use them, Sudatel could be more exposed to the risks than operators with significant numbers of postpaid users.
Regardless of the 4G uncertainties, Sudatel's domestic business has been growing at a steady rate in recent years.
In dollar terms, revenues were up 3.5% in 2015, to about $334.6 million, with subscriber numbers rising by the same percentage, to 7.568 million. In its annual report, Sudatel put the sales increase in local currency terms at about 6%.
But the incumbent remains a distant number two in the mobile market. Zain had 46% of the market at the end of 2016, according to its annual report, while Sudatel had a 28% share.
South Africa's MTN brought up the rear, with 26% of the market.
— Iain Morris,

, News Editor, Light Reading