Another Tower Operator Shelves IPO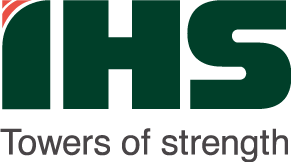 Mobile tower IPO plans are jinxed in 2018, it seems.
Helios Towers and Eaton Towers, both of which had planned to list their shares this year, have already abandoned their plans. (See Helios Towers Abandons IPO Plan.)
Now IHS Towers, which operates about 6,000 towers in Nigeria and where it has three of the country's major mobile operators as customers, has shelved IPO plans that it had hoped would give it a market valuation of US$10 billion, according to a report from Bloomberg.
The report suggests the delay is due to two key factors. The first is the ongoing uncertainty around the future of one of its customer, Nigeria's number four operator 9mobile, which is still in the process of being acquired: Its prospective new owner, Teleology, has until July 25 to finalize the deal by paying the outstanding $251 million of the purchase price.
The second is the planned national election in Nigeria, which is due in February 2019: IHS is reportedly wanting to wait until after that political event to see how that might impact the market.
Of course, there's also the possibility with all of these delayed IPO plans that there simply wasn't enough investor support.
— Ray Le Maistre, Editor-in-Chief, Light Reading for Connecting Africa.