Vodacom, Microsoft Launch Azure Cloud Services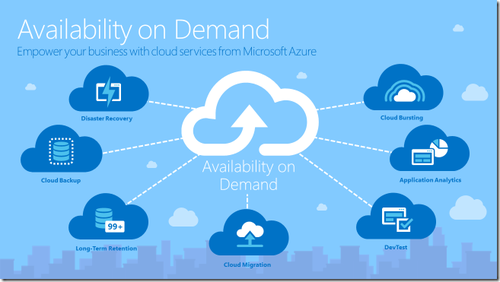 As planned, the business services division of Vodacom has launched a suite of Microsoft Azure cloud services in the South African market, a move the operator hopes will help enterprise users accelerate their digital transformation strategies.
Vodacom has been working with Microsoft on the cloud services launch for some time and is now taking the offer to market. (See Vodacom Preps Azure Cloud Services Launch.)
"Providing our customers with essential tools and the latest offerings in market is vital if they are to survive today's business landscape," noted Executive Head for Vodacom Products and Services, Sabelo Mabena, in an official statement about the launch. "Vodacom's Azure solution model is simple to adapt and offers a host of application building blocks and services that will allow our customers to customise the cloud according to their needs," added Mabena.
The services on offer include: Data warehousing; virtual data center capabilities, including a variety of storage and virtual network elements; back-up and disaster recovery services, which can be hybrid or completely cloud-based; and SAP on Azure, backed up by Vodacom's managed services that can help enterprises migrate their SAP applications to Azure.
Ravi Bhat, Cloud and Enterprise Business Group Lead at Microsoft South Africa, stated: "Vodacom Business clients can now use Azure to create data-driven, intelligent apps. Whether they want to employ image recognition or bot services, organisations can take advantage of Azure data services and artificial intelligence to create new experiences that scale and support deep learning as well as real-time analytics on any shape and size of data. The launch of the cloud platform will provide bespoke solutions aimed at addressing the issues currently being faced by customers' businesses. Vodacom customers will have access to professional services, provided by experts, who will be readily available to provide the best approach and solutions on the platform to allow customers to maximise on efficiencies and save on costs."
Enterprises in South Africa now have a number of major cloud service options in addition to local offerings: Microsoft previously teamed up with Liquid Telecom in a number of markets including South Africa, while Amazon Web Services set up in Cape Town and Johannesburg data centers late last year. (See Liquid Telecom Teams With Microsoft to Deliver Cloud Services and Why Microsoft's Cloud Burst Is a Game Changer.)
— Ray Le Maistre, Editor-in-Chief, Light Reading