Huawei Helps Telecom Egypt Secure a $200M Loan to Fund 4G Rollout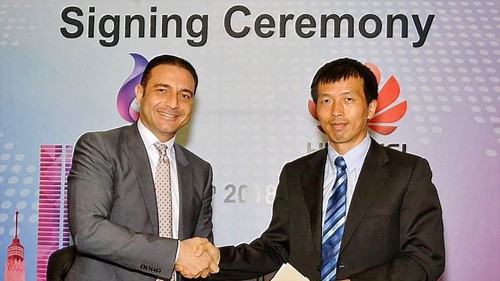 In the kind of deal classically known as 'vendor financing,' Telecom Egypt has secured a US$200 million loan from a number of Chinese financial institutions to help fund its 4G network rollout, including the deployment or core and transport network technologies.
The deal, which involves the Bank of China and China Export & Credit Insurance Corporation (Sinosure), was brokered and facilitated by network equipment vendor Huawei Technologies.
"Telecom Egypt has several strategic long-term expansion plans to be delivered in the coming years. To achieve such plans we have worked on attaining long-term financing at the lowest possible cost as well as the most convenient payment terms to match our cash flow generation while proceeding with our rollout plans," noted Telecom Egypt's CEO Ahmed El Beheiry in a prepared statement.
"Our success in securing such financing agreement with the Chinese financial institutions and Huawei indicates our strong financial position and credit profile and marks the first of its kind in the telecom sector. The facility benefits Telecom Egypt by providing a simplified purchasing process through a packaged financial solution, while it allows Huawei to further expand its business in Egypt," added the CEO.
Huawei, naturally, is very happy with the arrangement. "Throughout the years Huawei has been successful in building and maintaining a strong partnership with Telecom Egypt. Today, we are taking another step towards strengthening this partnership and supporting Telecom Egypt in their strategy to expand by facilitating the financing agreement," noted Huawei Egypt CEO Terry Liu.
Peng Song, President at Huawei North Africa, added: "Providing such financing facilities enables us to capitalize on the potential of growth in the Egyptian market. It is part of our strategy to support our customers and act as their partners in success."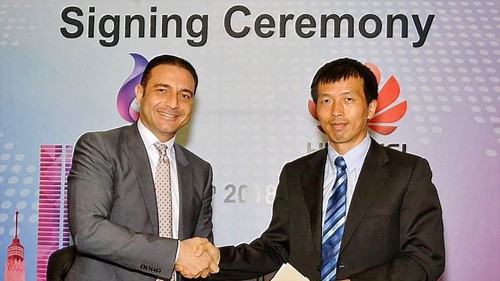 Telecom Egypt is one of four 4G players in the country, having been awarded its license in late 2016 along with existing mobile operators Etisalat Misr, Orange Egypt and Vodafone Egypt. That marked Telecom Egypt's introduction to the mobile market, having been a fixed line only operator until then: While it builds out its own network, the operator has a wholesale deal with Orange Egypt to offer 2G, 3G and 4G services. (See The Timing Is Right for Orange Egypt's 4G.)
— Ray Le Maistre, Editor-in-Chief, Light Reading