Orange's AME Recovery Continues in Q1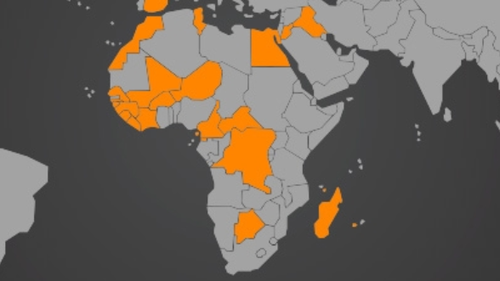 Orange's financial recovery in the Africa and the Middle East (AME) region continued in the first quarter of 2018, with total revenues increasing 6.2% year-on-year to €1,245 million (US$1,494 million). This follows an uptick during the latter months of 2017. (See
Orange Hails Africa Recovery, Expects Margin Growth
.)
Revenues from mobile services accounted for the majority of that total -- €910 million ($1,092 million), up by 9.4% from a year earlier. Mobile data services accounted for most of that growth, noted Orange in its group first quarter financial report.
The operator, which recorded a 6.9% year-on-year increase in mobile customers to 120.9 million, noted "stronger growth… in Morocco and Egypt, with a return to growth in the Democratic Republic of Congo for the second consecutive quarter." (Note: Orange revised the way it recognizes customer numbers at the beginning of this year and has also reassessed its mobile money customer base.)
The operator has continued to invest in 4G network infrastructure, "with significant investment in Côte d'Ivoire, Morocco and Egypt." Orange had 11.7 million 4G users across Africa and the Middle East at the end of March: It offers 4G services in 11 countries across the region, namely Botswana, Cameroon, Côte d'Ivoire, Egypt, Guinea-Bissau, Jordan, Liberia, Madagascar, Mali, Morocco and Senegal.
Orange Money had 36.7 million customers, of which 35.2% were active users.
Orange also offers fixed line and wholesale services in the region, boasting 870,000 fixed broadband customers across the region. Its fixed revenues grew by just 1.1% to €103 million ($124 million). "The growth in fixed broadband (Morocco, Côte d'Ivoire and Senegal) was partially offset by the decline in traditional fixed line telephony (Jordan, Côte d'Ivoire and Senegal)," noted Orange in its report.
Orange's global group revenues were up 2% to €9.88 billion ($11.9 billion).
— Ray Le Maistre, Editor-in-Chief, Light Reading for Connecting Africa.