MTN Demos Cellular IoT with Ericsson, Qualcomm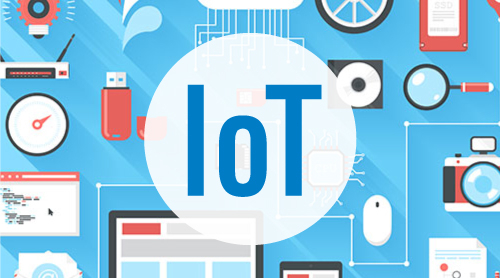 In another step towards the widespread commercialization of Internet of Things (IoT) services, mobile operator MTN South Africa has completed a successful demonstration of "end-to-end Cat-M1 capabilities" with technology partners Ericsson and Qualcomm.
The demonstration, which took place at MTN's Test Bed lab, involved the use of IoT devices that each housed a Qualcomm Inc. (Nasdaq: QCOM) MDM9206 global multimode LTE IoT modem and the Massive IoT Radio Access Network system from Ericsson AB (Nasdaq: ERIC). Further labs tests are planned.
Cat-M1 -- also known as LTE-M (LTE for Machiens) or eMTC (enhanced machine-type communication) -- is an IoT technology, standardized in 3rd Generation Partnership Project (3GPP) Release 13, that makes use of a mobile operator's 4G LTE network infrastructure and which is being tried and tested by mobile operators around the world. (See Tier 1 Operators Back LTE-M.)
According to Ericsson, "Cat-M1 enables advanced IoT applications by providing hundreds of kilobits per second in throughput, mobility, and VoLTE support. Examples of typical Cat-M1 IoT applications include smart watches or fitness bands with integrated voice communications services, pet tracking devices, point of sale terminals, vending machines and vehicle tracking with emergency calling support."
Cat-M1 isn't the only option for mobile operators planning IoT services over their licensed spectrum, however: NB-IoT (narrowband IoT), which was also standardized in 3GPP Release 13, has been proving popular in tests and trials, though some in the industry believe the ecosystem supporting Cat-M1 is stronger. (See LTE-M Cleaning Up in NB-IoT's Absence, Says Altair Co-Founder, Cloud Networking Pioneer Big Switch Scores $30.7M Funding and Eurobites: Vodafone Goes Dutch With NB-IoT .)
Giovanni Chiarelli, Chief Technology and Information Officer (CTIO) at MTN South Africa, noted in a media release about the tests: "Cat-M1 provides key advantages of low-cost devices, long battery life, extended coverage and supports a wide range of use cases. The successful trial, in conjunction with Ericsson and Qualcomm Technologies, proves that both companies have the ability to support new IoT services and technologies for MTN. The initial use of this technology has been for tracking and reporting use cases that have benefited both consumer and business customers. At MTN we are providing the platform for these and future applications to enhance people's lives."
IoT applications may well enhance lives, but MTN and other mobile operators are also looking for the business models that will enable them to boost revenues from offering IoT services.
And clearly, MTN Group Ltd. is hedging its bets over which IoT technology will best suit its needs: Only last year it announced it was developing services, including smart water metering, using NB-IoT from Huawei Technologies. (See MTN Puts Its Faith in NB-IoT, Vodacom to Follow.)
Cat-M1 and/or NB-IoT aren't the only options for mobile operators: In addition, there are a number of unlicensed spectrum IoT technologies, such as LoRa and Sigfox, that can be deployed on dedicated networks to offer IoT services.
— Ray Le Maistre,
, International Group Editor, Light Reading for Connecting Africa.