MTN Puts Its Faith in NB-IoT, Vodacom to Follow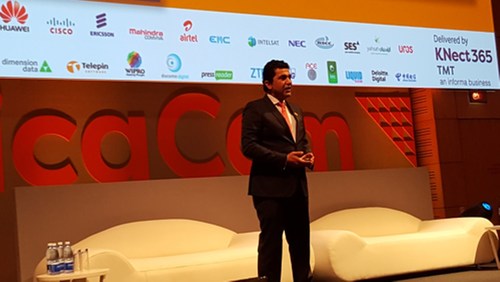 CAPE TOWN -- AfricaCom 2016 -- Pan-African operator MTN is aiming to boost its business across the continent with the launch of Internet of Things (IoT) services that make use of its existing cellular network infrastructure.
The operator has become the first to launch an NB-IoT (narrowband IoT) service that leverages existing mobile network infrastructure, avoiding the need to invest in a separate IoT infrastructure. NB-IoT is a low-power, wide-area network (LPWAN) standard that is being championed by major mobile operators such as Vodafone as an alternative to the likes of Sigfox and LoRa that use unlicensed spectrum. The specifications for NB-IoT were included in the 3GPP's Release 13 issued in June this year.
MTN Group Ltd. 's first NB-IoT service is Smart Water Metering, which is currently in field trials and due for commercial launch in 2017. (See MTN & Huawei Launched the First NB-IoT Solution in Africa.)
In a keynote address here in Cape Town Tuesday, MTN's Group CTIO, Babak Fouladi, noted that the operator has already "made significant investments in large modernized networks … we have built large 2G and 3G networks and a great 4G network. They have enabled voice and data services and … have paved the path for the digital world we are entering. This investment now serves as the foundation for the next explosion in connecting people and things … We are ready for the Internet of Things -- IoT is the future."
He added: "We are excited and proud to be the first to enable NB-IoT" in Africa, a move that is "low cost" as it uses MTN's existing eNodeB (4G basestation) sites for the rollout of technology supplied by Huawei.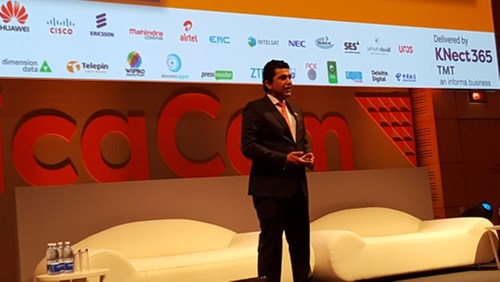 Smart Water Metering is just the first of MTN's planned NB-IoT services: Fouladi cited Smart Parking, Wildlife Tracking, Smart Home, Smart Farm and (of course) Smart Fridge as other applications in development.
And MTN is not alone in its enthusiasm for the technology: Vodacom, which has more than 61 million customers across five markets (South Africa, Tanzania, DRC, Mozambique and Lesotho) and which is majority owned by Vodafone Group, is planning trials in 2017 with a view to launching commercial NB-IoT services in South Africa in early 2018.
MTN is active in 16 countries across Africa and has more than 160 million customers. With mobile penetration now well above 80% across Africa, operators such as MTN are looking for new growth opportunities and Fouladi expects IoT to deliver at least some of that growth, with the expectation that there will be 450 million devices connected to IoT networks across Africa by the end of 2020 as it becomes part of enterprise strategies across multiple verticals.
MTN's enthusiasm for the IoT market is obvious but the business case is less clear: Just what impact the launch of NB-IoT services will have on its financials, and what the return on investment will be, is a story worth tracking over the next few years.
— Ray Le Maistre,

, Editor-in-Chief, Light Reading