Ghana launches self-service SIM registration app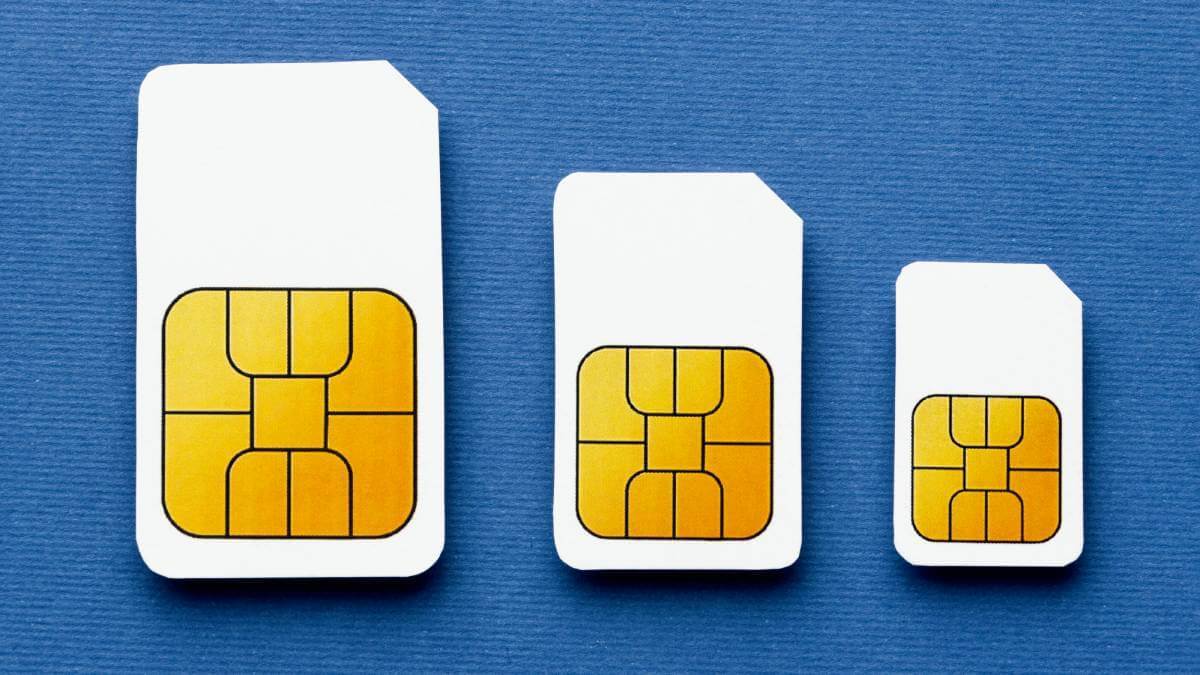 Ghanaians who still have not completed stage two of the country's mandatory SIM card registration process can now do so from the comfort of their own homes, offices or other convenient locations.
This is after Ghana's National Communications Authority (NCA) released a self-service SIM registration app called GH SIM SELF REG on the Google Play Store.
The regulator said that the mobile app will allow subscribers on Ghana's mobile networks like MTN, Vodafone, Airtel Tigo, and Glo to complete their SIM card registrations by the end of this month.
According to the NCA, stage one of the SIM registration process was for citizens to link their national identity card - known locally as the 'Ghana Card' - to their SIM cards. Stage two requires citizens to scan their biometrics at a physical store or by using their cameras via the SIM registration app .
Ghana's SIM registration exercise began in October 2021 and the deadline has moved a few times. Most recently the West African country's Ministry of Communication and Digitisation extended the deadline to September 30, 2022.
Sharing data from the NCA, the Minister for Communications and Digitalisation, Ursula Owusu-Ekuful, said there were over 42 million voice SIM cards in the market at the end of July 2022 and about 60% of those had completed stage one of the registration process, Ghana News Agency reported.
About 38% of the country's SIMs were fully registered – completing stage one and two – and about 40% had not started the registration process at all.
Citizens that still do not register their SIM cards by the September deadline will be unable to access their respective networks.
Self-Service App Released as Additional Means to Complete SIM Card Registration pic.twitter.com/yIpX2GjGXT

— NCA Ghana (@NCAGhana) August 26, 2022
How does the app work?
According to the NCA, users who want to register their SIM cards will need their Ghana Card, Internet access, an email address, a unique stage one SIM registration code, a Ghanaian digital address, and a mobile money account.
Users will then need to enter their network details and scan their biometrics (fingerprints) using their cameras.
The self-registration process via the app will cost users 5 Ghanaian cedi (US$0.50 cents) which can be paid through a mobile money account. The app is available on the Google Play Store, however, it is not yet available for iOs users.
The GH SIM Self Reg App is available now! https://t.co/mA8x0Sxg7s pic.twitter.com/bDHH9zglla

— NCA Ghana (@NCAGhana) August 26, 2022
The NCA said the app provides another means for telecom subscribers to complete their SIM card registration using the Ghana Card but subscribers who prefer to physically go to their service provider's registration points to complete stage two can still do so.
Mobile market share
Completing its SIM card registration process will be good for the West African country that has a large number of mobile phone subscribers.
Market research company Omdia forecasts that at the end of 2022, Ghana will have about 44 million mobile subscriptions.
MTN Ghana is the biggest operator in the country with about 27 million subscribers and 64% market share in the second quarter of 2022. It is followed by Vodafone Ghana with 7 million subscribers and 17% market share.
Omdia estimates that Airtel Tigo also had 7 million subscribers and 17% market share. Leaving Glo Mobile with an estimated 2% market share and about 750,000 subscribers.
Regulatory trend
SIM registration regulations have been changing and modernizing in a number of African countries with similar drives by governments to get SIM cards linked to national ID cards with Lesotho and Namibia being the most recent.
---
Want to know more about connectivity in Africa? Check out our dedicated Connectivity content channel here on Connecting Africa.
---
Ghana's neighbor Nigeria has also been on a SIM registration drive since December 2020 and has also had to extend the deadline several times for completion of the process.
In April, Kenya's authority also extended its deadline to October 2022 to give mobile users more time to link SIM cards to national ID documents.
Related posts: