Omdia View: July 2022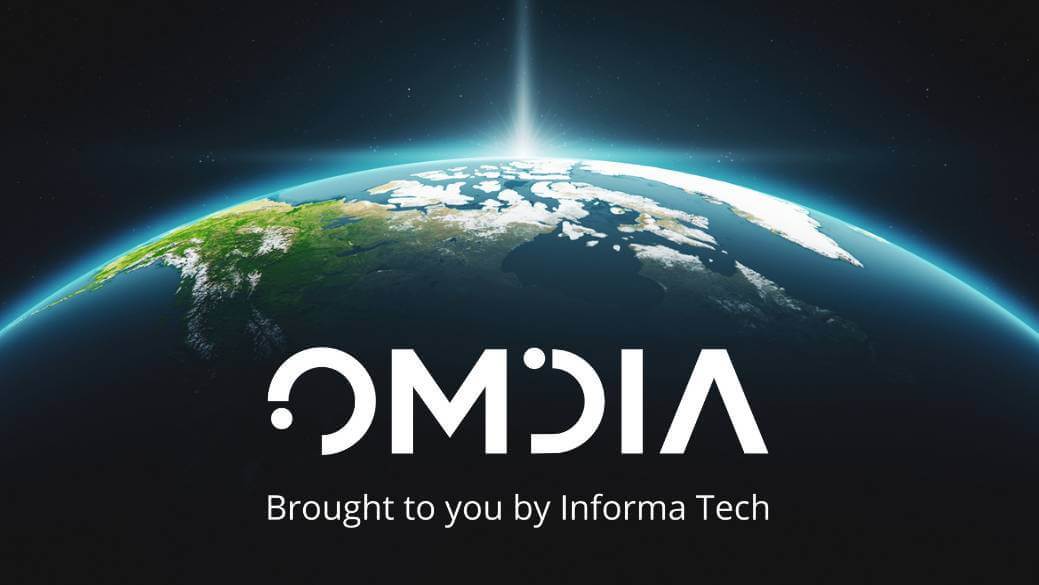 In July 2022, a key highlight in the Middle East and Africa was the announcement by MTN Group that it was in discussions for a possible buyout of Telkom South.
African governments are beginning to fast-track the allocation of high demand spectrum to support the deployment of 5G services, with the Kenyan and Zambian regulators awarding spectrum to telecom operators during the month.
Meanwhile in Tunisia, Tunisie Telecom announced plans to shut down its 3G network in favor of 4G in a move aimed at increasing smartphone uptake in the market.
Here are Omdia's Middle East and Africa highlights for the month.
Tunisie Telecom to shut down 3G network
— by Srushti Ghisad, Omdia research manager, Middle East and Africa.
Tunisie Telecom is the most recent operator in the Middle East and North Africa region to announce its intention to abandon 3G in favor of 4G.
The decision is attributed to almost 80% of consumers having 4G-enabled handsets, and 3G data traffic declining because of the migration of many users from 3G to 4G.
Tunisie Telecom will refarm the 3G spectrum for 4G and plans to launch voice-over-LTE (VoLTE) in a bid to transfer voice traffic from 3G to 4G.
With data traffic increasing exponentially, several operators—such as stc Saudi Arabia (3G network switch off in 2022) and Batelco Bahrain (2G network switch off in 2021) - have announced network shutdowns for old technologies as they look to maximize spectrum efficiencies.
Regulators in the region are also providing guidelines for the shutting down of 2G and 3G networks in a bid to promote advanced wireless infrastructure.
UAE's Telecommunications and Digital Government Regulatory Authority (TDRA) announced that the shutdown of the 2G network in the UAE would take place at end-2022, while the Ministry of Communications in Israel has set a date of end -2025 for the shutdown of 2G and 3G networks.
At the launch of LTE services in Turkey, the Information Technologies and Communications Authority (BTK) announced that 2G will continue until 2026, and 3G until 2029 in the country.
Omdia believes that service providers should work with regulators to develop a detailed country- or region-wide roadmap for the discontinuation of 2G/3G services. This should help minimize risks of increased churn for the opco switching off, as well as clear communication to the public.
Switching off legacy networks will result in increased capacity, reduced network elements, lower license costs in case spectrum is returned to the regulator, or increased network quality and cost efficiency if spectrum is refarmed for newer technologies.
Omdia also recommends that vendors be aware of the contractual agreements that may be impacted due to such plans. For vendors of new technologies, it is important to start discussions early on to plan for interoperability and transition issues.
MTN eyes Telkom buyout
— by Thecla Mbongue, Omdia senior research analyst, Africa markets.
On July 15, 2022, MTN Group and Telkom SA announced that both parties had entered into discussions in relation to MTN acquiring the entire issued share capital of Telkom in return for shares - or a combination of cash and share - in MTN.
According to Telkom, discussions are at an early stage, and there is no certainty that the transaction will go through.
If the deal went through, it would reinforce MTN's operations, notably in the fixed segment. However, with Cell C transitioning to a mobile virtual network operator (MVNO), the country will be left with only two major telcos.
The deal would have to be approved at some point by the South African Competition Commission (CompCom), whose mission is to guarantee and stir competition. Therefore, the country's CompCom approving MTN buying the whole of Telkom would have to be backed by very strong grounds.
As of mid-2022, the South African telecoms market is dominated by Vodacom and MTN, both providing essentially mobile and broadband services. Telkom is a converged operator with a monopoly in the fixed segment.
The third mobile player Cell C is transitioning into an MVNO, roaming on the MTN and Vodacom network, and is no longer planning to become a major player. Other players are ISPs with less coverage than Vodacom - MTN and Telkom - and often resell capacity from those three major telcos.
Omdia forecasts that MTN's mobile market will increase from 30% in 2021 to 35% in 2026. The increase would be essentially fueled by the absorption of Cell C's prepaid subscriptions. In case the transaction goes through, MTN's share could grow to 53% by 2026, based on Omdia's estimates.
Zambia awards spectrum in 800MHz and 2600MHz bands
— by Danson Njue, Omdia senior research analyst, Africa markets.
The Zambia Information and Communication Technology Authority (ZICTA) announced the award of 20MHz spectrum in the 800MHz band, and two slots of 50MHz in the 2600MHz band, following the launch of a spectrum tender in April 2022.
ZICTA raised $41.55 million from the sale of the spectrum, with Airtel Zambia spending $29 million on one slot of 20MHz in the 800MHz band and another slot of 50MHz in the 2600MHz band, while MTN Zambia spent $12.55 million on one slot of 50MHz in the 2600MHz spectrum band.
Following the sale, ZICTA confirmed that a 40MHz block of spectrum in the 2600MHz band remained unsold.
The award of the spectrum comes at a time when network operators are undertaking network upgrades to improve the capacity and quality of voice and data services.
ZICTA believes that the new spectrum will facilitate the deployment of 5G services in the country as well as enable network operators to expand network coverage to the underserved and unserved areas in the country.
ZICTA has recently revised its 5G Spectrum Roadmap 2021-2024, initially published in January 2022, setting out new release dates for 5G spectrum in the 700MHz, 2600MHz, and 26GHz bands.
The 700MHz spectrum, which was initially planned for release in the first quarter of 2023, will now be issued in the third quarter of 2022, while the 40MHz in the 2600MHz that was unsold in the recent spectrum tender will be reoffered in the third quarter as well.
Further, the unallocated 26GHz spectrum will be assigned on a first-come, first-served basis in the fourth quarter of 2022 (as opposed to in the third quarter as earlier planned).
According to ZICTA, the review is critical for improving competition in the market while promoting investment and accelerating the deployment of voice and data services in the underserved and unserved areas in the country.
So far, only MTN Zambia has announced the launch of 5G trials in the country through a partnership with Huawei in January 2022.
Omdia expects the first commercial 5G launch in Zambia by the end of 2022. However, it projects that 5G service uptake will remain low, with subscription market shares of less than 1% by the end of 2026 due to the high prices of 5G-enabled smartphone devices.
Safaricom and Airtel Kenya acquire new spectrum
— by Danson Njue, Omdia senior research analyst, Africa markets.
On July 26, 2022, Airtel Africa announced that its Kenyan subsidiary had acquired 60MHz new spectrum in the 2600MHz band from the Communications Authority of Kenya (CA) for $40 million, in a concession valid for 15 years.
Airtel Kenya plans to use the additional spectrum to expand its 4G network coverage and capacity as well as support its 5G deployment in the future.
In April 2021, the operator announced that it had completed the upgrade of 600 sites to 5G-ready across Nairobi, Mombasa, and Malindi and was waiting for the allocation of spectrum before deciding on the launch date.
Airtel is ready to take on its competitor, Safaricom, who launched a pilot 5G project in early 2021 and is yet to go commercial with the network.
In May 2022, Safaricom also acquired 60MHz of spectrum in the 2600MHz band but has not publicly announced when it plans to launch the network commercially. The company CEO stated in May that it would go slow on the 5G deployment plans ad focus on 4G expansion, citing the high cost of 5G-enabled devices as the main reason for the decision.
5G-enabled devices currently retail locally for at least KES100,000 ($830). The regulator has been working on a 5G Roadmap that outlines the strategies to facilitate the deployment of 5G services in the country.
---
Want to know more about 4G and 5G in Africa? Check out our dedicated 4G/5G content channel here on Connecting Africa.
---
Omdia believes that Kenya will record its first commercial 5G network in 2022 and forecasts that the country will have 16.5 million subscriptions by the end of 2027, compared to 1.1 million at the end of 2022.
The growth will be supported by the increased network deployment following the allocation of spectrum by the government and high demand for data and digital services.
here
.
For more information about Omdia's consulting capabilities, contact them directly at [email protected] or reach out to the Omdia analysts by emailing [email protected].
Related posts:
*Top image source: Informa Tech.