Omdia View: June 2022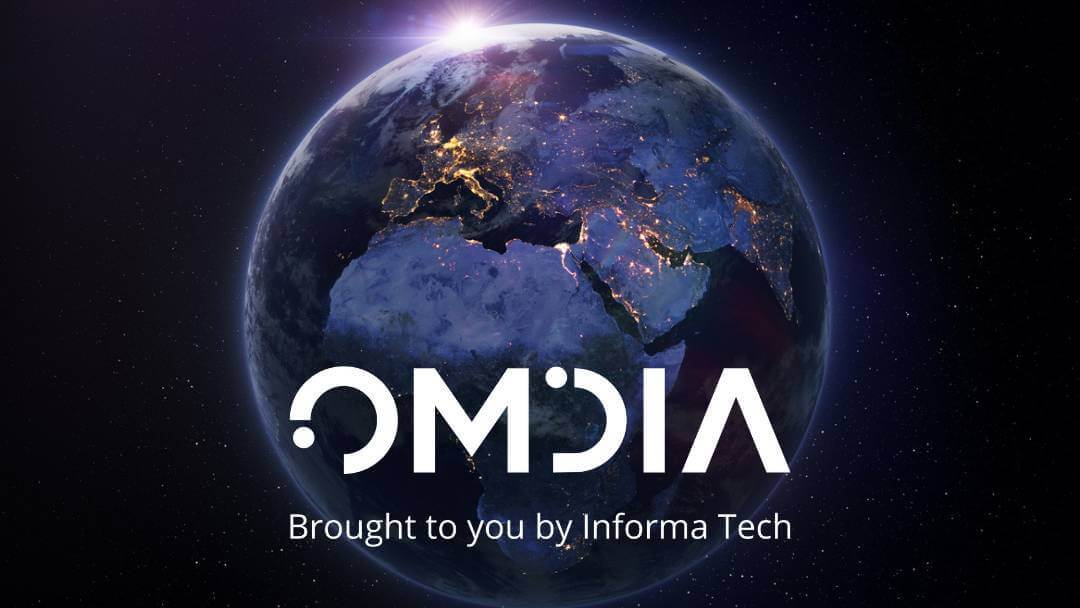 In June 2022, a key highlight in the Middle East and Africa was the launch of Safaricom's M-Pesa GlobalPay Visa Virtual card which aims to tap into the opportunity created by the rising demand for e-commerce services in Kenya.
In Senegal, mobile network operators (MNOs) accelerated their plans for 5G service launches by announcing strategic partnerships with vendors, despite the delay in the release of spectrum by the government.
Orange became the first operator in Réunion to launch commercial 5G services and MTN continued with its transformation agenda by disposing of over 5,000 network towers in South Africa.
Here are Omdia's Middle East and Africa highlights for the month.
IHS completes acquisition of MTN SA towers
— by Thecla Mbongue, Omdia senior research analyst, Africa markets.
At the beginning of June 2022, IHS Towers completed the acquisition of 5,701 towers in South Africa from MTN. Under the agreement, IHS Towers is also providing power management services to MTN on approximately 13,000 sites across South Africa.
Cash consideration for the transaction is 6.4 billion South African rand (US$382 million). The acquired assets and the provision of power management services across MTN's portfolio are expected to deliver IHS Towers revenue and adjusted EBITDA of approximately $192 million and $85 million respectively in the first full year of operations. IHS Towers will own 70% of the South African towers business with the remaining 30% to be owned by a local consortium.
Such a deal confirms the trend by major telcos to disengage from running part of their infrastructure in order to focus on developing and providing relevant services. In 2021, the wholesale and digital services segments recorded the fastest revenue growth on MTN's network.
Over 2021 the company's wholesale and digital services revenues increased by 36% and 20% respectively.
MNOs are all strengthening their digital offering, more precisely, the financial technology (fintech) segment. MTN relaunched its mobile money offering (branded MoMo) in 2020 in South Africa. As of the end of 2021, the number of MoMo active users was 602,000.
Senegal Free and Orange prepare for 5G
— by Thecla Mbongue, Omdia senior research analyst, Africa markets.
The government is yet to release 5G-related spectrum in Senegal; however, MNOs are preparing for the transition. Market leader Orange started 5G trials back in 2020.
On June 30, 2022, Orange opened a 5G lab in Dakar. The cases demoed included smart health, smart learning, smart port, and smart agriculture. The lab is run in partnership with Nokia and Huawei.
On June 7, 2022 Ericsson and Free in Senegal demonstrated immersive 5G experiences at the Free Senegal Innovation Xperience (FIX) ceremony. The selected demos included music connect, connected healthcare, connected vehicles, and fixed wireless access (FWA) for smart homes.
Ericsson and Free are working together to launch 5G non-standalone (NSA) sites across the capital city Dakar. With five 5G NSA trial sites launched across Dakar in 2021 and 20 5G NSA trial sites being installed, Ericsson and Free in Senegal focus on expanding 4G services and 5G trial sites across Senegal.
FWA is set to be a major use case for 5G in Senegal, where according to Omdia fixed broadband penetration stood at 13% in 2021. The market is still mostly led by the ADSL and FTTX segments unlike in most African countries.
Despite the low penetration rate, Senegalese fixed networks performed better than many fixed networks in sub-Saharan Africa. ADSL users are being migrated to fiber and FWA. Omdia forecasts that 4G FWA will take over ADSL by end-2022 and remain the dominant fixed broadband technology over the next five years.
Safaricom launches M-Pesa GlobayPay Visa Virtual card
— by Danson Njue, Omdia senior research analyst, Africa markets.
In June, Safaricom and Visa launched the first M-Pesa GlobalPay Visa Virtual card to enable up to 30 million M-Pesa customers to shop online globally and to make seamless and secure payments at merchant locations in more than 200 countries using Visa's global network.
According to Safaricom, the M-Pesa GlobalPay Visa Virtual card will be exclusively for international online payments outside the country to protect customers from incurring forex conversion costs on local online payments billed in the local currency.
All transactions via the card will be subject to the current M-Pesa transaction limits of 150,000 Kenyan shillings ($1,264) per transaction and KES300,000 ($2,528) per day at the prevailing forex exchange rates. Customers will receive an SMS with the prevailing exchange rate for the transaction value once they perform a transaction using the virtual card.
Following a successful launch in Kenya, the M-Pesa GlobalPay Visa Virtual card will gradually be rolled out across other M-Pesa markets including Tanzania, DRC, Mozambique, Lesotho, and Ghana through the M-Pesa super app under a strategic partnership between M-Pesa Africa and Visa.
The launch of the virtual payment card is supported by the increasing demand for e-commerce services in the form of global apps and shopping websites for entertainment, retail, business and other transactions.
The M-Pesa service remains Safaricom's largest and most profitable digital service, generating KES107.69 billion ($908 million) in revenue, accounting for 38.3% of the operator's service revenue, and contributing almost 50% of the profit before tax in the year ended March 31, 2022.
The number of active M-Pesa users was up by 7.8% to 30.53 million, generating 15.75 billion transactions valued at KES281.11 trillion ($2.37 trillion).
Omdia believes that Safaricom and its parent company Vodacom Group are focused on developing the financial services ecosystem and expanding its footprint across Africa using the M-Pesa and VodaPay super apps.
Omdia forecasts that Vodacom Group will be the second-largest mobile financial services (MFS) market by subscriptions by 2026, with active subscriptions growing by 63.2% between 2020 and 2026.
Orange Réunion launches 5G services
— by Danson Njue, Omdia senior research analyst, Africa markets.
Orange Réunion launched 5G services in Saint Denis, the capital city of the French overseas territory of Réunion.
The launch follows the award of two blocks of 5G spectrum by the regulator ARCEP in March 2022 where the operator secured 2×10MHz in the 700MHz band and 1×100MHz in the 3.4 - 3.8GHz band for €5.033 million ($5.16 million) and €10,000 ($10,246) respectively.
According to Orange, the deployment of the 5G service will continue in phases with initial network rollout planned for large urban centers in the island followed by the municipalities of Le Port, Saint-Pierre, Saint-Benoît, Saint-Gilles and Le Tampon.
The operator plans to cover around 83% of the population with 5G services by the end of 2023.
Orange Réunion plans to replace about 400 4G sites with 5G in the network modernization project with the equipment dismantled from its 4G network being used to enhance the network of its subsidiary in Madagascar.
Orange is the first operator to launch commercial 5G services in Réunion. However, Omdia believes that the other three operators – SFR, Telco OI and Zeop Mobile – are likely to launch similar services before the end of the year, having been awarded spectrum by the regulator in March 2022.
Omdia research forecasts that 5G will be the fastest-growing mobile technology in Réunion with subscriptions increasing from 6,059 at the end of 2022 to 64,478 by the end of 2026, the growth supported by demand for ultrafast mobile broadband services from consumers and enterprises.
You can find Omdia's full Middle East & Africa News Digest here.
For more information about Omdia's consulting capabilities, contact them directly at [email protected] or reach out to the Omdia analysts by emailing [email protected].
Related posts:
*Top image source: Informa Tech.