Hot startup of the month: Nigeria's Scrapays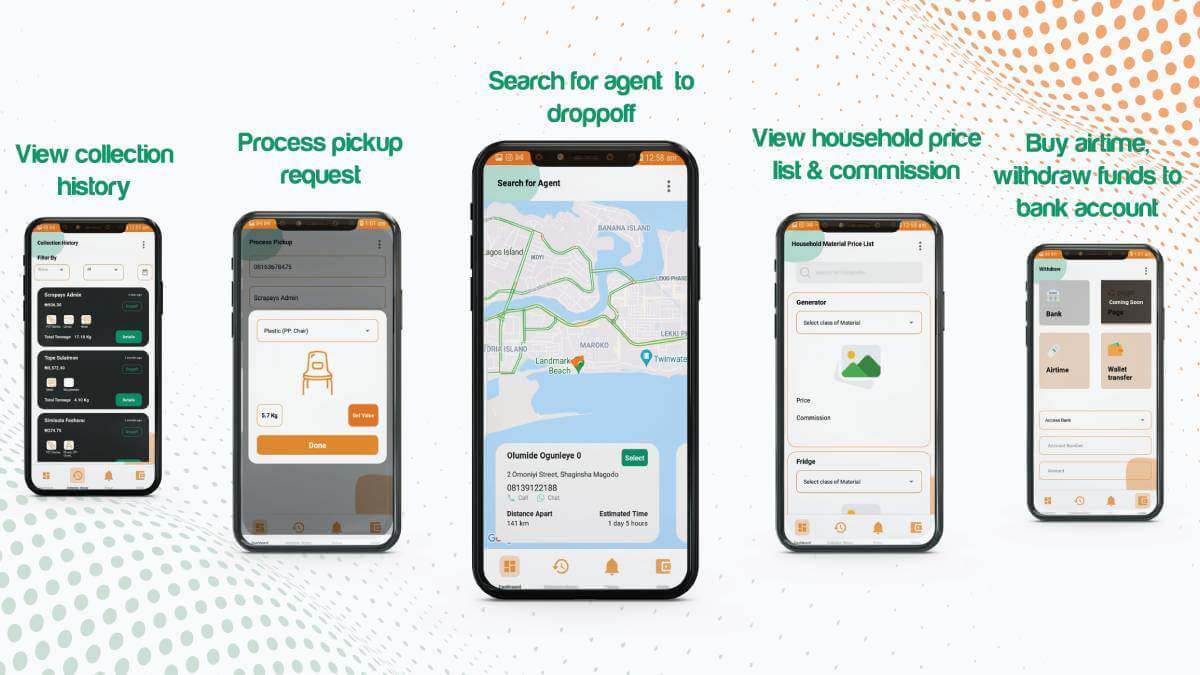 Waste management is a huge environmental challenge globally, with the amount of waste produced having increased by billions of tons over the last ten years. Africa is not immune to the problem, with the burden of waste and how to deal with it rising to alarming levels, especially in highly populated countries like Nigeria.
Recycling is part of the solution, yet encouraging people to recycle and providing systems whereby recycling is simple to do and even rewarding is difficult. Tech startups, however, are starting to make things more efficient, and in doing so may play a key role in ensuring better waste management on the continent in years to come.
One such startup is Nigeria's Scrapays, which was launched in 2019 by Tope Sulaimon, Boluwatife Arewa and Olumide Ogunleye. The startup uses USSD, mobile app, web app and Internet of Things technology to facilitate the decentralized recovery of recyclable waste.
It allows waste producers – be they individuals or enterprises – to have their recyclable waste removed by local collectors, saving them time and helping them earn money from recycling.
Arewa, the company's managing partner, said the startup's model was a fusion of finance, technology and recycling.
"Scrapays' mission is to build independent material recovery businesses that will deliver on less than a day recovery time for every pickup request, serving convenience and rewards to waste producers," he said.
In Lagos alone, over 200,000 of these businesses exist, so Scrapays is not so much building a new industry as helping to connect an existing one with more customers in a more efficient, on-demand manner.
"We provide onboarded businesses with infrastructure and technology to help them control recyclable material recovery while creating sustainable self-managed businesses from it," he said.
Green ambitions
The startup's lofty ambition is to increase recycling rates by tenfold in developing nations in sub-Saharan Africa, South America, and Southeast Asia, and it is proving effective so far.
It currently serves over 5,500 users and has recovered over 350,000 kilograms of recyclable materials across ten material classes equivalent to filling approximately ten Olympic-sized pools. Over 1,750 carbon dioxide emissions were saved over the past three months, while it has facilitated approximately US$105,000 in payouts to independent waste collection businesses.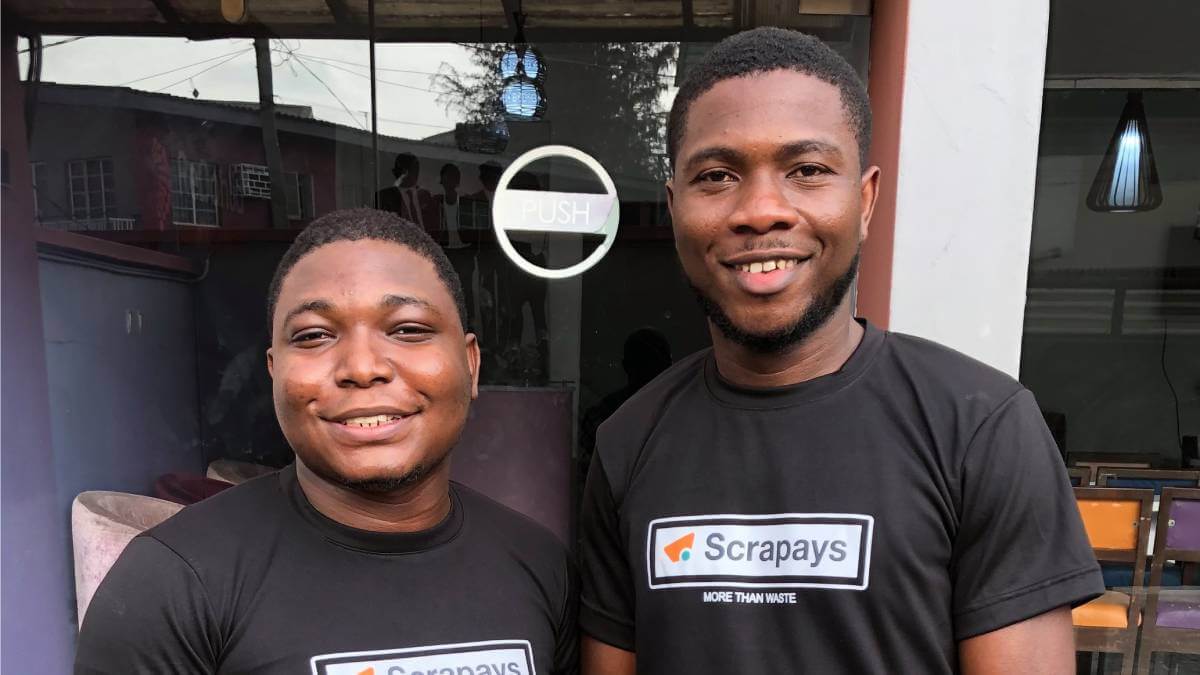 Arewa said the Scrapays solution was developed in response to the impending material recovery and recycling problem faced in developing nations.
"The disposal of recyclable waste is largely riddled with inefficiencies, with 85% of recyclable materials produced not recovered, and less than 4% of the recovered ones actually end up being recycled across developing nations. Meanwhile waste generation is still expected to quadruple over the next three decades," he said.
There remain thousands of individuals offering waste material recovery services, and surviving in inhumane conditions, without any support to scale up and make the best of what they do.
"One per cent of the population in every urban city survives by scavenging recyclables and are unable to make a living wage from their activities. In all of this, Nigeria has the fastest growing waste production rate in sub-Saharan Africa, and the fastest-growing population, just enough to astronomically grow the collection deficit.
"The most effective and extensive material recovery network is championed by the informal sector and there are known mechanisms, solutions, and support, to help scale and sort operations inefficiencies," explained Arewa.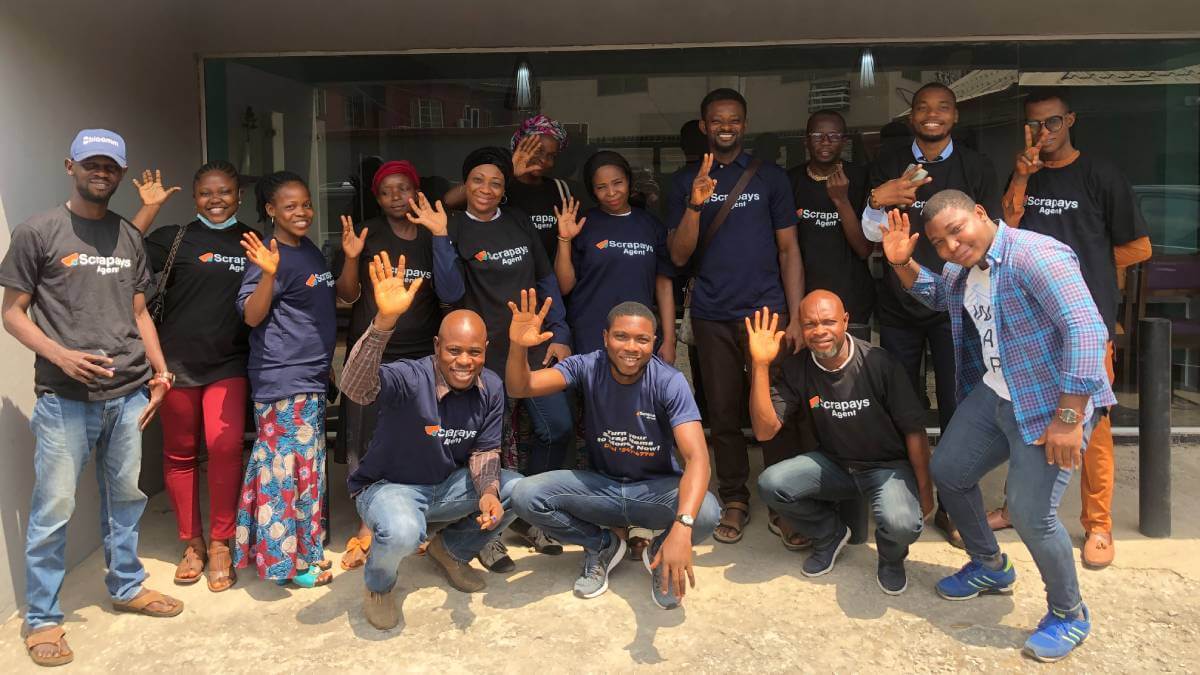 How do you go about encouraging more recycling on the continent then? Arewa says the key is understanding the unique attributes of the waste producer and providing tailored value propositions to service them.
"Different value offerings and propositions resonate with different user classes. At Scrapays we have categorized these user classes across the economic, interest and geographic class while positioning what best resonates. Compensation, environmental consciousness, recycling business insights and CSR positioning are tools we use to get waste producers to partake in recycling."
The truth, however, remains that the recycling concept is a relatively new proposition in Africa, meaning innovative awareness mechanisms, relevant policies and innovative customer and market penetration strategies are required.
"The material recovery industry is extremely under-exploited. Scalable and decentralized solutions are needed to effectively capture this market," Arewa said.
Expanding expectations
In the last few months Scrapays has secured funding from some angel investors as well as grant capital. Arewa said he is expanding the team to effectively cater for massive amounts of customer onboarding.
Over the next ten months, Scrapays projects to be in 28 states in Nigeria, and in the next 18 months it plans to be operational in five African countries.
Egypt, South Africa, Algeria and Kenya are its next target markets, with the "key north metric star" for target countries being that they generate above 2 million metric tonnes of waste annually.
The grand plan is also to move into Southeast Asia and Latin America and take advantage of the trend towards green ICT globally.
---
Want to know more about African startups and new innovations on the continent? Check out our Innovation Hub here on Connecting Africa.
---
"There is a huge rise in the sensitization of how big and under-tapped the green-tech market is. This is a market that is said to be worth US$330 billion globally as of 2019, and growing at 6% CAGR from 2018 to 2025," he said.
"With models and technology such as that of Scrapays, material recovery – which is the core limitation in the recyclable material industry – is being simplified and built to be scalable across different markets. That's the power of the 'Recycling as a Business' model powered by a holistic offline and online technology infrastructure," he concluded.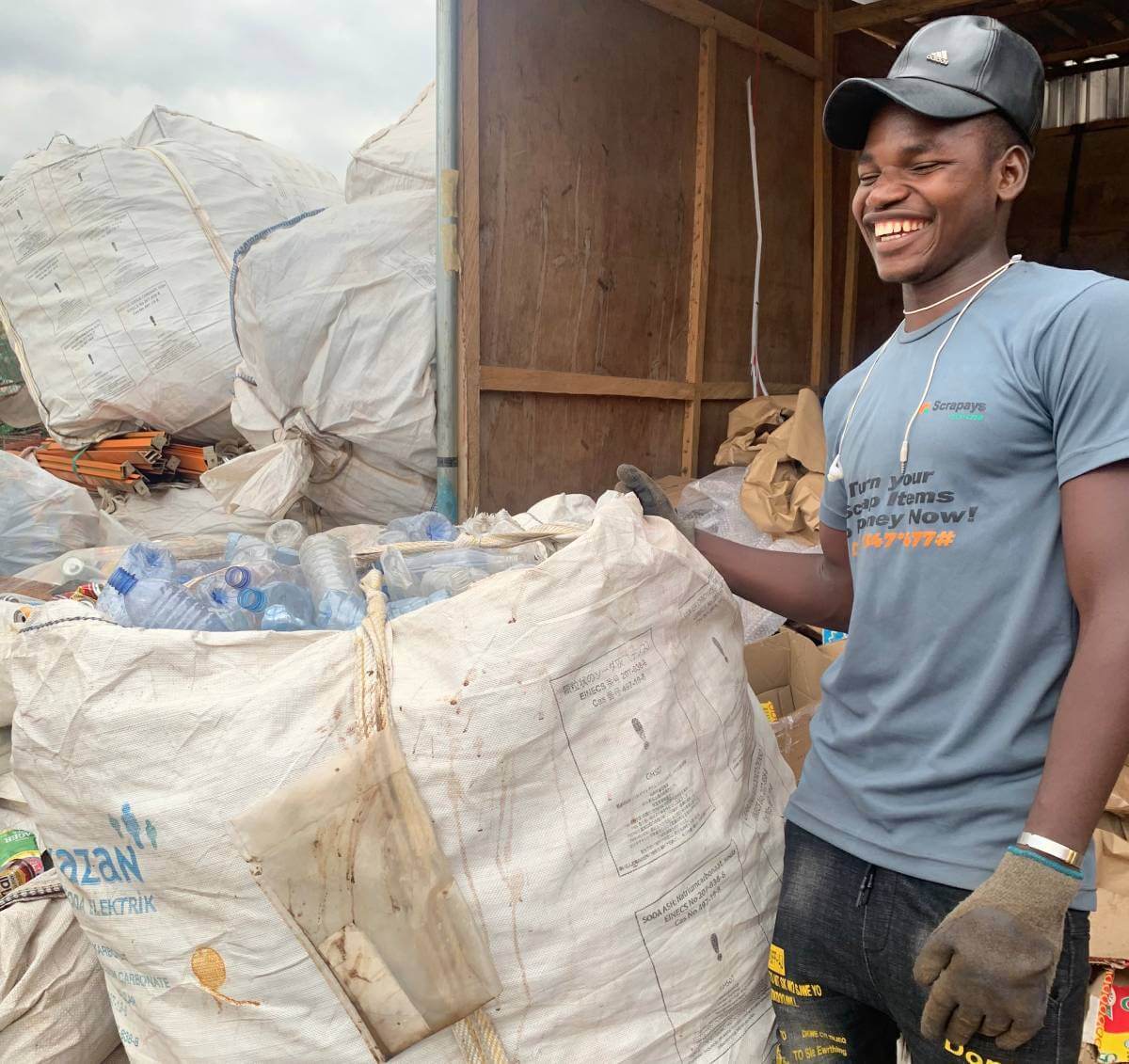 Related posts:
*Top image is of the Scrapays platform. (Source: Scrapays)
— Tom Jackson, co-founder of Disrupt Africa, special to Connecting Africa