Hot startup of the month: Malawi's Converged Technology Networks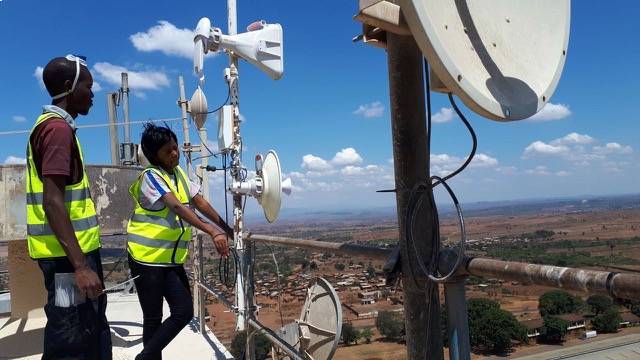 Africa is the least connected continent on Earth, with only 40% of people having any kind of Internet connection, though that percentage marks excellent progress over the last few years.
Within Africa, there are some especially unconnected countries, Malawi being one of those. The Southern African country's 15,000 fixed broadband connections make it one of the least connected globally. To put that in perspective, it's fewer connections than can be found on a single street in Nairobi, Lagos or Johannesburg, let alone London or New York.
This lack of connectivity for Malawians is a problem compounded by the fact that the country is also amongst the five most expensive in the world for Internet services. Internet services are often too expensive for citizens of a country that also happens to be among the poorest in the world. Quite the Catch-22.
This situation has developed unchecked because of a lack of competition, something local Internet service provider and startup Converged Technology Networks is attempting to address.
Founded by brothers Anthony and Brian Longwe – who both have extensive experience in the IT infrastructure and Internet spaces – Converged began commercial operations in Malawi's capital Lilongwe in January of 2019.
"Close to 100% of people who use the Internet in Malawi access it via a mobile phone. And with only two mobile operators there is insufficient competition to bring the benefits of better price and higher quality to end users," said Brian Longwe.
Converged is looking to inject an element of competition into the space, but the startup has had to learn quickly since its launch. It initially built a network using the unlicensed 5.8Ghz frequency band, with low-cost equipment from Wi-Fi manufacturers Ubiquiti and Mikrotik.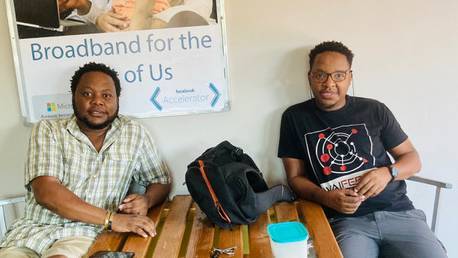 "While the response from the market was good, and a good number of homes signed up, it quickly became evident that it would be difficult to provide and maintain a quality Internet connectivity to homes using this technology due to widespread interference and congestion of the airwaves," he said.
New direction
Last year, then, Converged decided to embark on a technology pivot, and roll out a 4G LTE Fixed Wireless Access network using a licensed frequency.
The bootstrapped startup embarked on a fundraising effort in order to do so, securing investment from three angel investors – one from Malawi, one from the USA and another from Canada. By the middle of the year, it had raised enough seed capital to start the network rollout, setting up four base stations in Lilongwe, and it has since built an additional three.
"Over the past four months we have connected more subscribers than we connected in the preceding two years," said Longwe.
"We had hit a plateau due to problems with the previous Wi-Fi broadband technology that we were using due to congestion and interference in the 5GHz unlicensed frequency band. Now that we have our own frequency and have started deploying our LTE network things are picking up nicely."
Running its own network means Converged has better control over quality of service, while LTE also gives it non-line-of-sight reach to subscribers, meaning it no longer has to undertake lengthy and cumbersome surveys and alignment procedures during installations. With LTE it is just "point-and-play."
Converged envisions rolling the network out across the entire country, and connecting thousands of homes to the Internet, many for the first time. It has adopted the slogan and hashtag #BroadbandForTheRestOfUs, which Longwe says helps remind them that there are millions of Malawians still out there in need of quality, affordable connectivity.
"The residential market has been largely overlooked, especially the middle market," he said.
"We are currently raising a seed round for full coverage in Lilongwe. We will thereafter seek expansion capital for countrywide deployment. Telecoms infrastructure must be built before it can start making revenue – in our case we need a minimum of 200 base stations for coverage in the three major cities and six large towns in Malawi. We plan to expand to Blantyre and Mzuzu – the other two major cities in Malawi – starting Q3 of 2022."
Growing ambitions
Ambitious plans, but Malawi is nonetheless a small market. Brian feels, however, that it is big enough for Converged to become an extremely successful business, and a target for acquisition.
"Our addressable market is 125,000 homes across the country. Malawi is a small country but growing fast," he said.
Moreover, there are challenges when it comes to expanding into other countries.
"It is not that easy to make assumptions about entry into other markets due to hugely different regulatory and licensing regimes as well as other barriers to entry for new players. We may consider 'reverse' market entry through positioning ourselves as an acquisition target for an operation that already has presence in other markets and wants to add Malawi to its bouquet," said Longwe.
Converged charges a monthly flat rate subscription for its Internet packages, which provide a bandwidth-limited pipe with unlimited downloads for the whole month.
Its 2020 revenues were up 100% on 2019, and similar growth is expected in 2021. Nonetheless, given the aforementioned challenges around the relative poverty of the population and high costs of Internet, getting the pricing right is key to success for Converged.
"Pricing is extremely critical, both to unlock the latent demand as well as to bring new homes into the digital world that many take for granted," he concluded.
Related posts:
*Top image is of Two of Converged Technology Networks' field engineers atop a grain silo which serves as one of its Points-of-Presence. (Source: Converged Technology Networks).
— Tom Jackson, co-founder of Disrupt Africa, special to Connecting Africa