Hot startup of the month: Kenya's MPost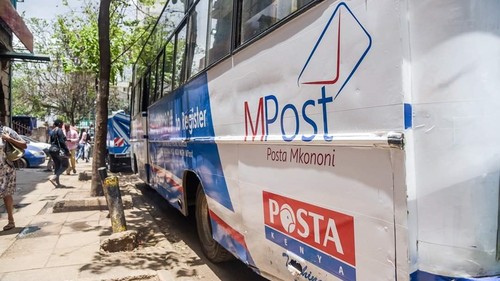 Anyone living in Nairobi, locals or expatriates, has had problems with the Kenyan postal system, whether they are sending or receiving items.
Notoriously unreliable, post is never certain to arrive, and if it does could be subject to many delays. Those in the know will advise first time users to send only non-valuable items given the low chances of safe arrival, or avoid the system altogether.
As an on-off resident of Nairobi for the last ten years, this writer can confirm that the struggle is real.
One major challenge is the lack of a proper, reliable addressing system in the Kenyan capital. Indeed, this is a challenge across the continent, which has a massive 440 million unaddressed people. Globally, 4 billion people don't have a physical address to speak of.
Kenyan innovators have a track record for utilizing even the most basic mobile technology to solve major problems, with mobile money service M-Pesa the most mentioned example. In the case of the country's broken addressing system, it is another "M," local startup MPost, that is tackling this problem.
Launched in 2016, MPost has developed a mobile platform that converts a user's mobile phone number into official virtual addresses. Users register by mobile and web app, or by dialing a USSD number, and are then taken through an identification process. After payment of an upfront US$3 registration fee, they are given their own virtual postal address.
With this new virtual address, when a user receives mail at their chosen post office, a unique QR-coded stamp is generated, and the user is sent an SMS notification letting them know that they can pick up their letters or parcels, or even have them couriered to their exact location for an additional fee.
CEO Abdulaziz (Aziz) Omar, who runs MPost alongside Felix Gichaga, Twahir Mohamed and Nene Kariuki, says MPost is exactly what it sounds like – a "mobile post office."
"It enables any mobile phone user to have his or her phone act like a mobile post office. It allows you to make your mobile number into a formal postal address," he said.
Omar in fact conceived of the idea for the startup as far back as 2011, when he missed out on securing a government job because he did not have an individual postal address. The damage done by the lack of an effective addressing system goes much further, impacting access to things like financial services and hindering trade.
"The gap identified was the unavailability of reliable, affordable addresses that are needed in the modern postal and logistical space to facilitate Know Your Customer (KYC) and commerce, especially e-commerce," Omar added.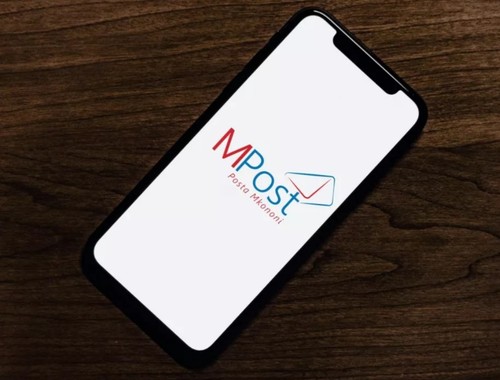 Delivering growth
MPost is still an early-stage startup but has been able to secure some significant partnerships. An early deal with the Postal Corporation of Kenya gave it access to 40,000 potential customers. A further agreement with a leading Kenyan mobile operator, Safaricom, gave the mobile company's 33 million customers the ability to register for an MPost address via a dedicated USSD code provided by the firm.
All of this has contributed to MPost now having a client base of over 250,000, which Omar says has been achieved with almost zero marketing.
"The uptake has been brilliant both from a customer onboarding perspective as well as customer usage of our platform," he said.
The startup is still targeting significant growth and took part in the Startupbootcamp AfriTech accelerator program in Cape Town in 2018, which provided it with a small amount of investment but contributed in other ways to speeding up its funding journey.
In December of last year MPost raised a US$1.9 million Series A round, which featured investors from South Africa, Australia, Japan, the US, Canada and Nigeria. Investors included blue-chip institutions, VC funds, and high-net-worth individuals.
Omar said the investment was secured to further develop MPost's proprietary technology platform and operations.
"We are accelerating the development of our product functionalities and creating other value-added service offerings," he said.
COVID conundrum
The funding was also partly earmarked for MPost's expansion into the rest of the East African region, and later the rest of the continent. The COVID-19 pandemic, however, has temporarily affected those plans.
"We were just about to begin our East Africa expansion plan when COVID happened," Omar explained.
The startup will not be held back for long, however, given its revolutionary impact. South African VC firm HAVAÍC, which provided the company with pre-Series A funding and helped it raise its last round, is intimately involved with Omar and the MPost team, and believes it will go far.
"After spending time with Aziz and Twahir in Nairobi and seeing the solution in action, it's clear that this is not just a technology and commercial product," said HAVAÍC's Rob Heath. "MPost makes a real impact on people's daily lives and as an investor, it's rewarding when we can tie these two elements together. That being said, this is a great example of African problems producing global solutions."
Related posts:
— Tom Jackson, co-founder of Disrupt Africa, special to Connecting Africa