Telkom SA in talks to sell towers portfolio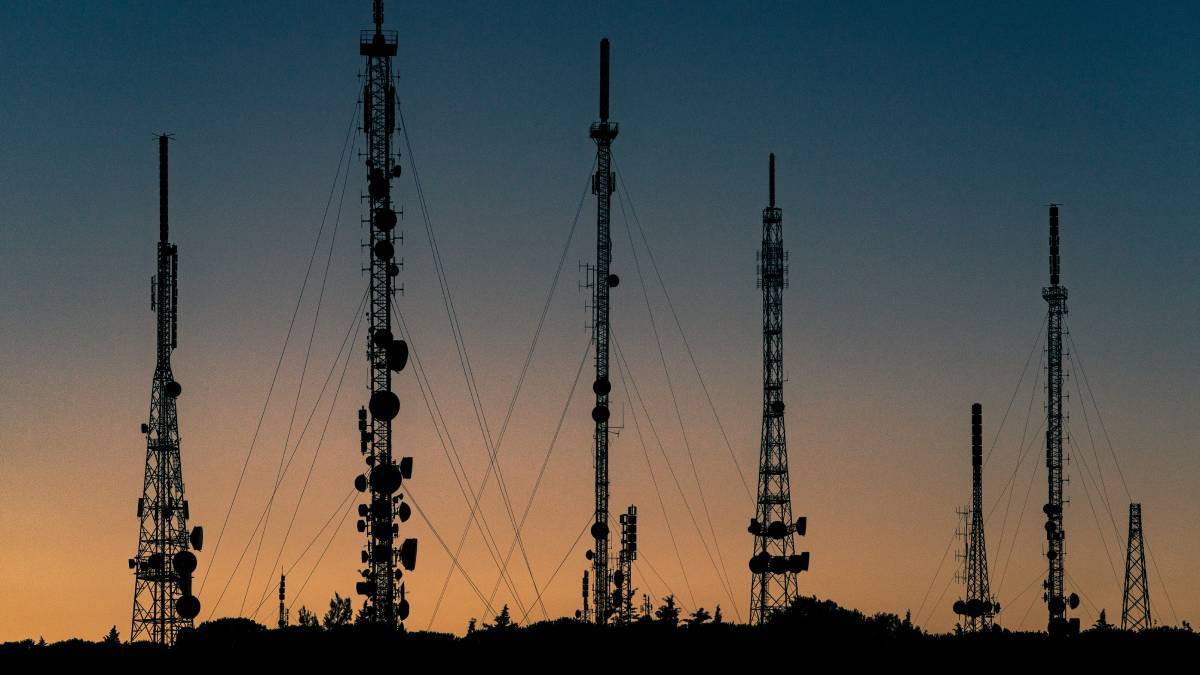 Telkom South Africa has entered into exclusive negotiations with "a preferred bidder" for the potential disposal of its masts and towers subsidiary Swiftnet.
The Johannesburg Stock Exchange (JSE) listed telecoms operator made the announcement on Tuesday as part of its interim results for the six months ended September 30, 2023.
Telkom SA said the sale aligns with its strategy to focus on its core connectivity infrastructure and is in line with sector trends.
"We are now at the point of closing that conversation," Telkom Group CEO Serame Taukobong said at the results presentation, but could provide very little detail on the deal due to JSE rules.
What the group did share is the preferred bidder is a consortium of equity investors – including a Black Economic Empowerment (BEE) partner – led and managed "by a reputable private equity firm."
"We are encouraged by the progress made in the Swiftnet transaction which, when concluded, will enable us to strengthen our balance sheet and continue to execute our strategic goals," Taukobong added.
Swiftnet, which has about 4,000 towers in its portfolio, is now classified as "held for sale" by the group.
Telkom, which is majority-owned by the South African government, cautioned shareholders that "these negotiations may or may not lead to a transaction" and would be subject to certain approvals by shareholders as well as regulatory approvals.
Tower sales trend
In September 2021, Telkom decided to spin out Swiftnet and had plans of a separate listing on the JSE but in 2023 shifted the plan to rather sell the business.
Other local operators like Cell C have also sold their tower assets in favor of roaming on partner networks or leasing back services from tower companies as a way to spend less money on infrastructure and become a wholesale buyer of capacity and services instead.
In November 2021, MTN said it would sell over 5,700 towers in South Africa to IHS Towers for $413 million after receiving over 20 expressions of interest to buy its passive tower infrastructure in SA.
Similar deals to sell and lease back tower infrastructure have been done by Airtel in Madagascar and Malawi.
Consumer growth continues
Telkom's consumer business showed a 10.3% uptick in mobile data revenue and Telkom now has 18.3 million mobile users, 15.3 million of which are prepaid customers.
Mobile service revenue was up 5.8% to 9.3 billion South African rand (US$506 million) which the CEO said was quite positive compared to the market and its competitors.
He said what was driving growth was Telkom's high number of data users, with 89% of its mobile customers on either 4G or 5G devices, with demand for data rising by 22.9% to 676 petabytes for the period.
Fixed data revenue increased by 9.1%, while fixed data traffic was up 17.6% to 1,081 petabytes.
"The growth in our mobile and fixed data services demonstrates our investments in next generation technologies have also put us on the right path as data consumption continues to surge across our networks," the CEO added.
'InfraCo' strategy moves forward
Group revenue for the half year was up 2.5% to R21.8 billion ($1.2 billion) after Telkom reported flat revenue for the year ended March 31, 2023.
Taukobong said the results show that Telkom is making steady progress in executing its infrastructure-focused strategy and transitioning into a leading infrastructure company or "InfraCo."
"I think the focus on driving towards an InfraCo is showing short-term results, but it's early days. We remain confident in the growth in mobile and more importantly, remain encouraged by the growth in data both from fixed and mobile in terms of the petabytes that are used. As an entity that has said that we are going to be a data-driven InfraCo company, those results are beginning to show," he said.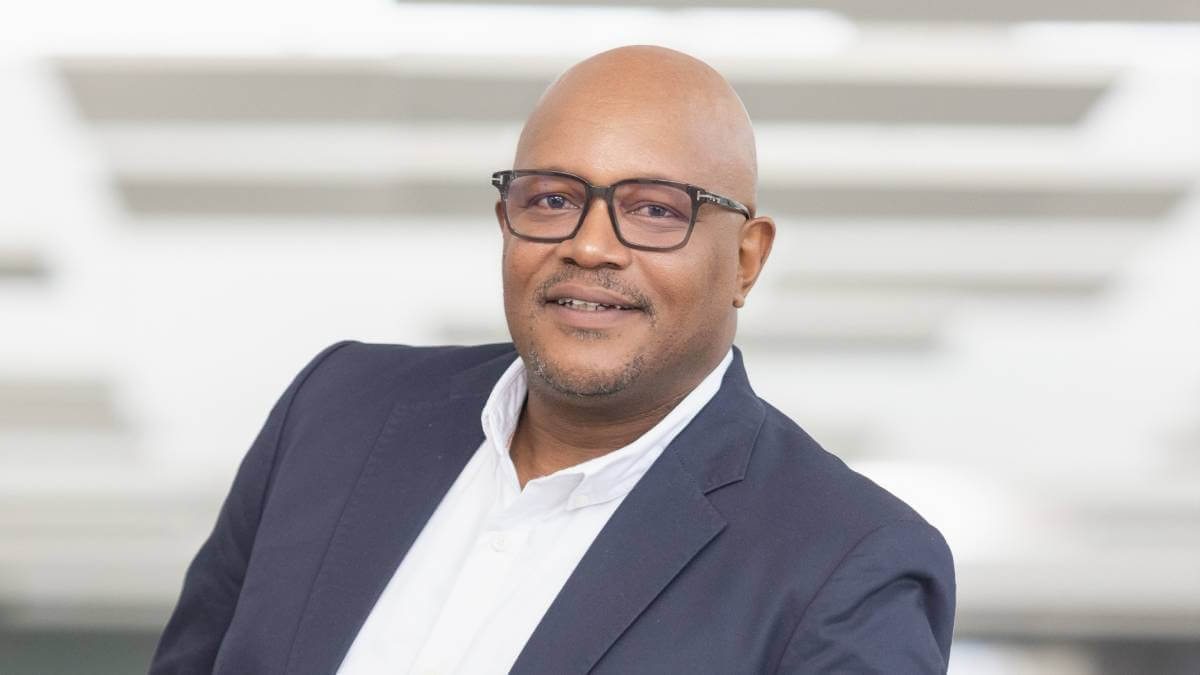 Group interim earnings before interest, taxes, depreciation and amortization (EBITDA) grew 1.7% to R5.03 billion ($274 million) and headline earnings per share (HEPS) improved 46.7% to R1.95 ($0.10) per share.
Openserve, the group's wholesale infrastructure subsidiary, saw a 6.9% increase in "next generation" revenue but its total operating revenue declined by 2.7% for the period "as legacy revenue declines impacted performance."
Telkom's ICT solutions provider, BCX, has seen muted growth over the past few years and once again revenue was up just 0.7% to R7.04 billion ($384 million), with lower margins reducing overall profitability over the six months.
Telkom wants spectrum auction postponed
Telkom has requested that the Independent Communications Authority of South Africa (ICASA) postpone a planned March 2024 spectrum auction to 2025.
Telkom said it believes more studies still need to be completed by ICASA in preparation for the next auction, and that the current challenging economic environment, including the impact of power shortages, will make it particularly difficult for Telkom and other market participants to partake in the auction.
"I think where we are is to try and align the mobile operators to actually benefit from the spectrum that they have got right now. So, I think in principle, unless there are changes fundamentally, Telkom would not be intentionally participating in the next auction," Taukobong said.
The operator said the regulator has not yet responded to its request for a postponement.
Telkom bid R2.1 billion ($141 million at the time, $114 million now) for spectrum allocations in the 800MHz and 3500MHz bands at the previous spectrum auction held in March 2022.
Telkom still owes R900 million ($49 million) to ICASA and operators are required to pay all outstanding auction fees by December 31, 2023.
Related posts:
*Top image source: Mario Caruso on Unsplash.
— Paula Gilbert, Editor, Connecting Africa